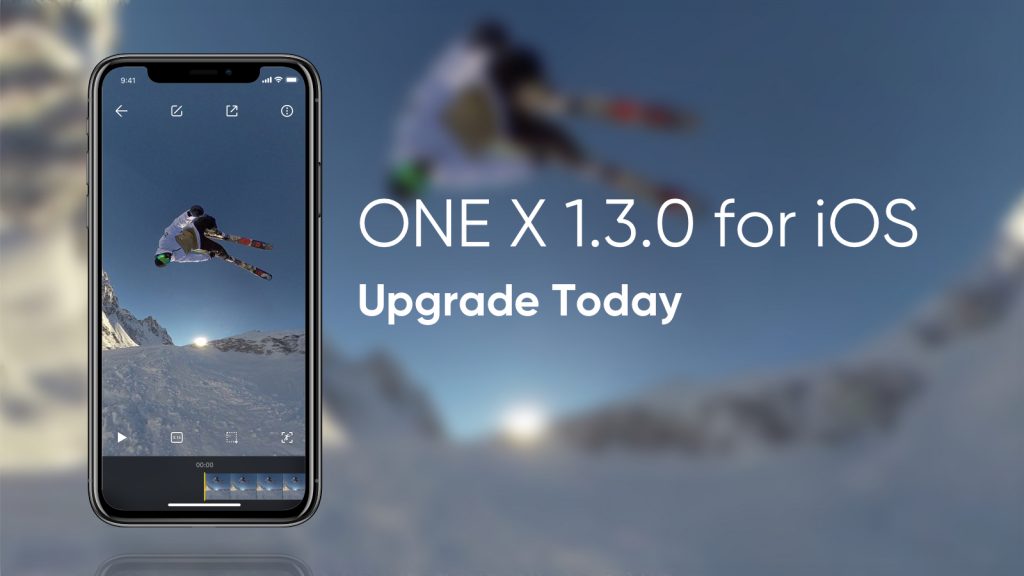 Today's release of the 1.3.0 iOS app for the Insta360 ONE X opens up some amazing new creative possibilities. Download it here and check out the highlights below:
1. Loop
You've seen videos looping back and forth on Instagram, where the feature is called Boomerang. But you've never seen the feature combined with a 360 field of view. There are some seriously mind-blowing possibilities when you add a bit of time manipulation to your best ONE X edits. With the new Loop feature, it's easy to turn back time on your best shots. See how it works below.
2. 3D Planets
Not long ago, Facebook rolled out a feature allowing users to shoot and share 3D photos. With the 1.3.0 update, you can bring an extra dimension to your ONE X shots as well. The feature supports any photo in a Tiny Planet perspective. Just shift your favorite photo into a Tiny Planet perspective, export as a 3D Photo and share to Facebook to see the magic. The feature is currently only compatible with dual-lens iPhones.
See an example here and read a detailed tutorial here.
3. Screenshots
This is one the community has been asking for, and we're happy to deliver. Take screenshots of the best moments from your 360 videos and instantly turn them into awesome stills. Just swipe to find the angle you want to immortalize, and then tap the new Screenshot icon. Every one of your videos offers an infinite number of possibilities.
---
Keen to keep up to date on Insta360 stories? Keep an eye on our blog and sign up for our mailing list.