How do I share 3D Planet photos to Facebook?
Before you start:
1. 3D Planets are currently only supported for
iPhones equipped with dual cameras
, such as iPhone XS、XS Max、X、8 Plus 、 7 Plus. Compatibility for Android will be rolled out soon. 2. Please update to the
latest version of the Facebook app
and to
iOS 12.0
or above. 3. Please update your ONE X app to
1.3.0 or above
.
1. Open the 360 photo that you want to share to Facebook in the album of the Insta360 ONE X app.
2. Tap the fisheye button in the lower left corner and switch to Tiny Planet mode, or pinch with two fingers to switch to Tiny Planet view. This will let you get a preview of the angle you'll be sharing to Facebook.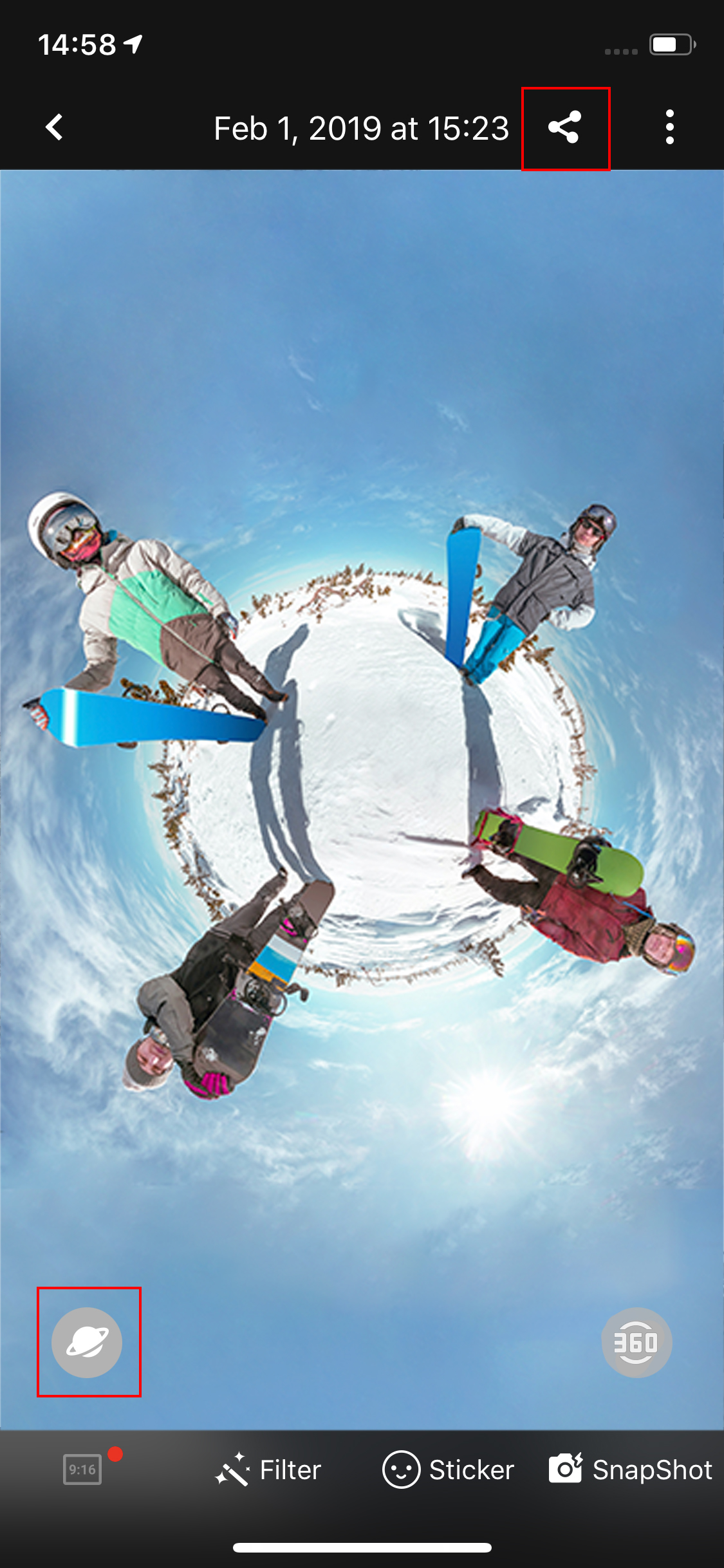 3. Tap the "Share" button in the upper right corner and choose Facebook. Choose "3D Planet" and tap "✓" in the upper right corner. The photo will be saved to your iPhone's local album.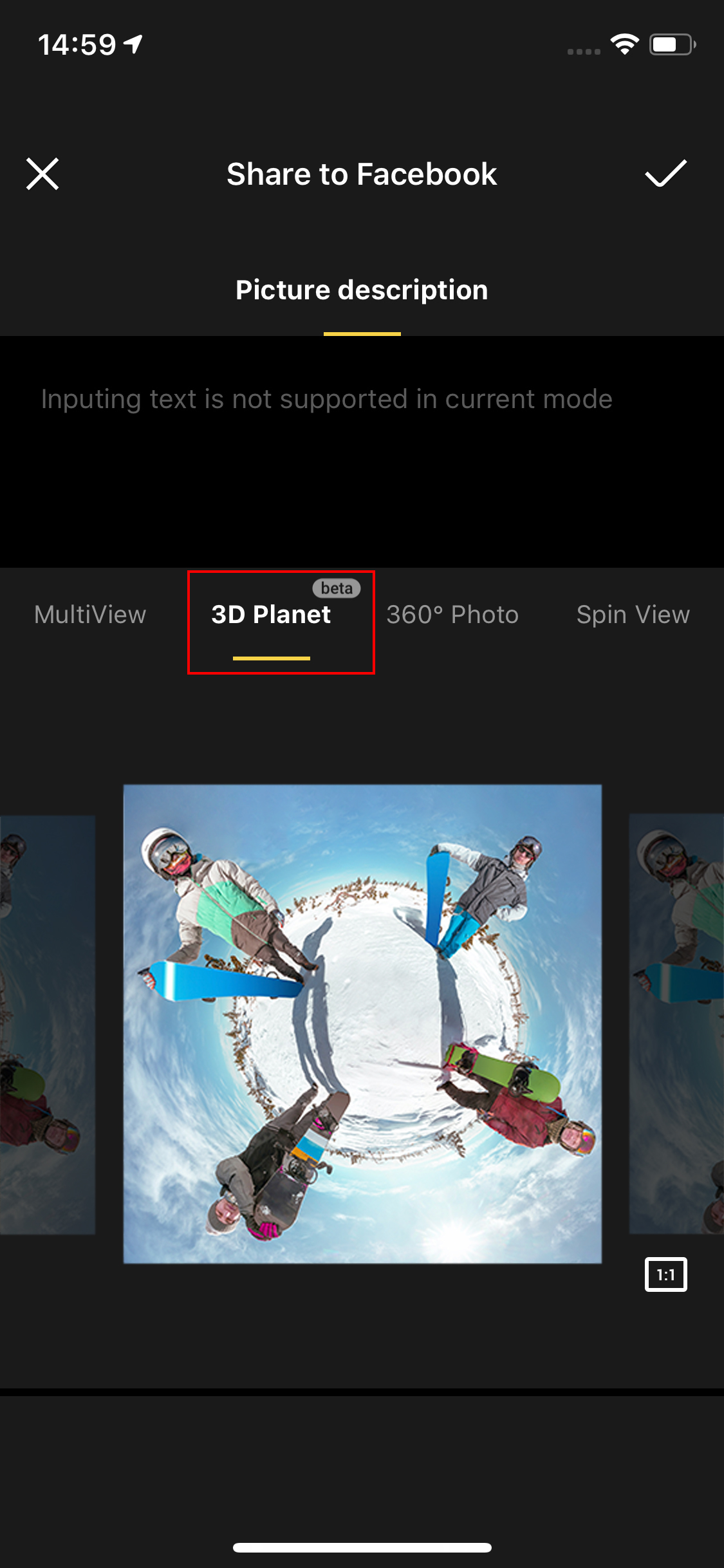 4. Open Facebook, tap "What's on your mind" and choose "3D Photo" to upload your 3D Planet photo to Facebook from your local iPhone album. Tilt your phone slightly to check the 3D effect.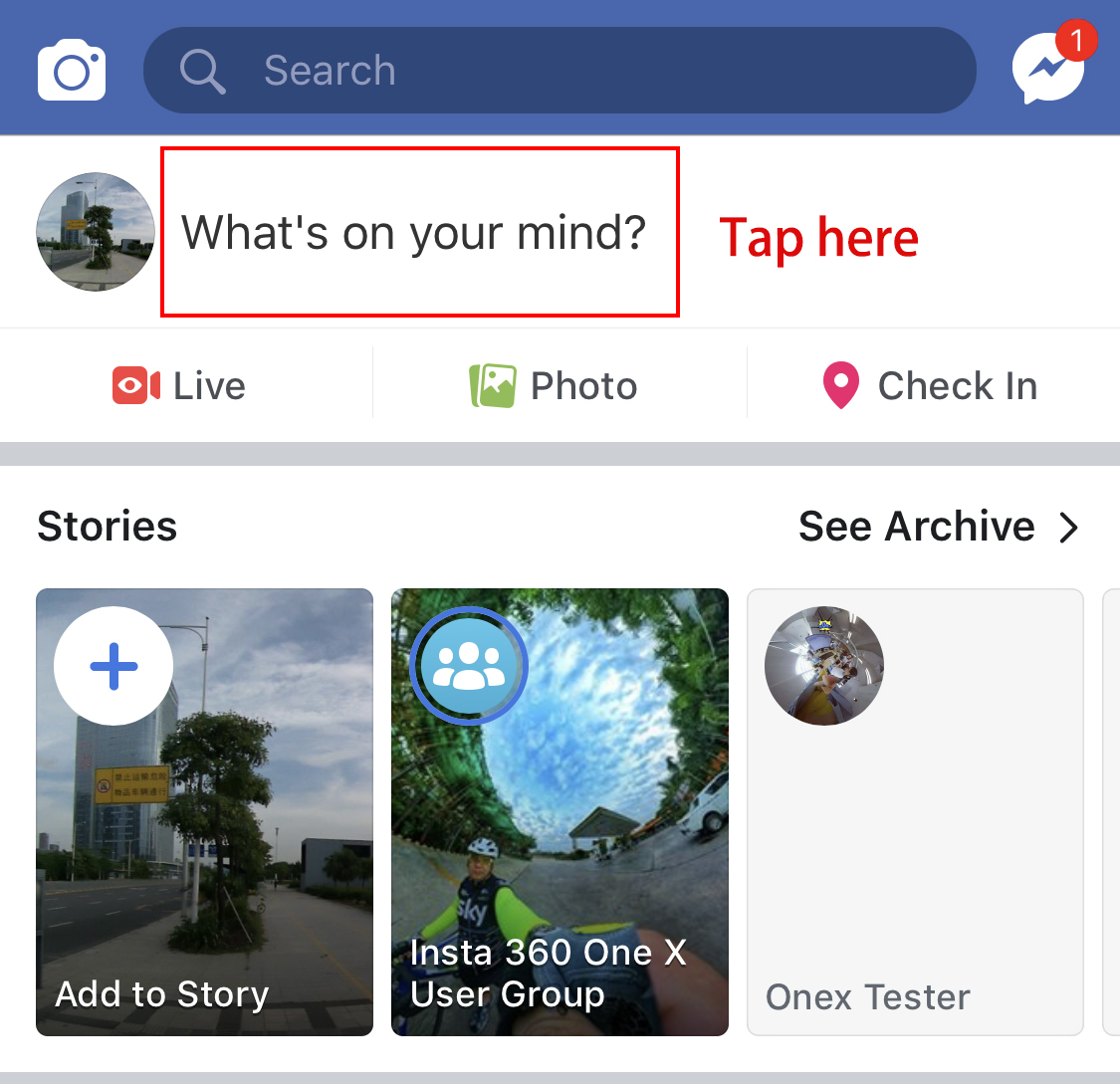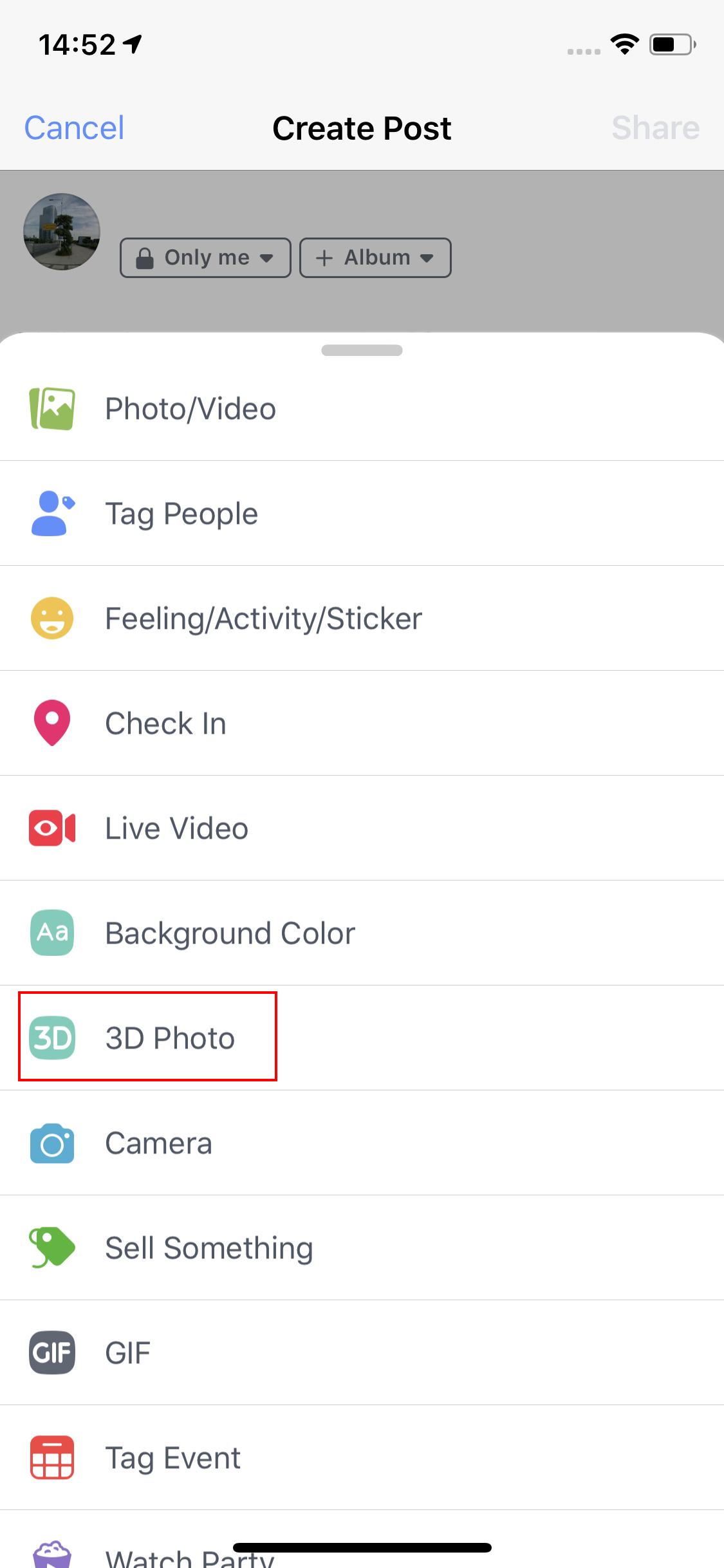 Tips:
1. The effect works best with blue skies and clear subjects, like people, at the center of the scene.
2. The 3D effect will be better on Facebook than on the preview in the ONE X app.
3. If your Facebook app doesn't show "3D Photo" as an upload option, please search the "Facebook 360" page and tap "Like". Then quit the Facebook app completely and reopen it. (To quit the app, open the App Switcher, swipe right to find the app, then swipe up on the app. To restart the app, go to the Home screen, then tap the app.)