Consider yourself a keen runner? Whether it's a trail, cross-country, or just getting your daily jog in, having a camera capture the journey is part of the fun. Finding the best camera for running, however, not so easy!
Modern action cameras may appeal at first, chock full of features, but some may be too clunky or heavyweight to be viable for a runner. Thankfully, we've got serious options for the best running camera.
In this blog, we'll dive into two options for runners: Insta360 GO 3 and X3. Both offer unique features that cater to runners, so let's dive in and discuss just how they may be essential for your next run.
GO 3: The Tiny Powerhouse
Our tiny and seriously mighty GO 3. At a mere 35 grams, this is our leading choice if you're looking for a lightweight, easy-to-use action camera for running. It captures footage at a crystal-clear 2.7K, with built-in FlowState Stabilization to make sure your runs look smooth as butter.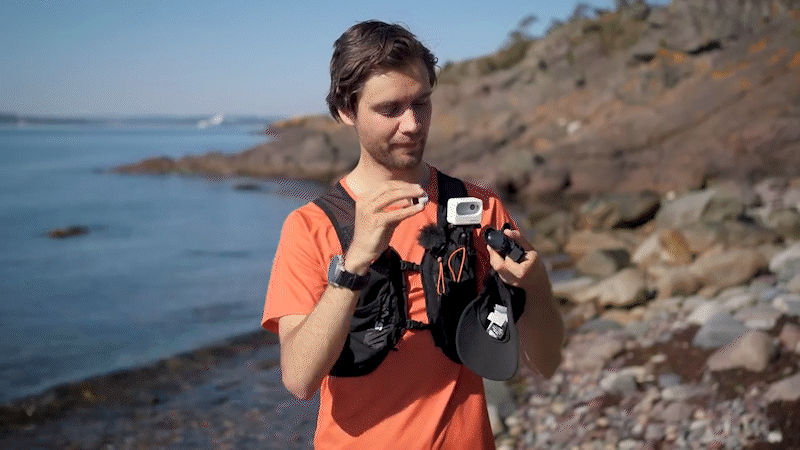 Taking a look at the camera itself, it's fully magnetic. That means you can easily snap it on to all sorts of things, including the accessories that come with it, such as the Magnet Pendant or Easy Clip!
The Magnet Pendant is a subtle necklace you can wear inside your shirt for a completely invisible mounting point for your GO 3. If you've got something to weigh the pendant down as you run, such as a backpack, you're in business for an immersive low-angle POV!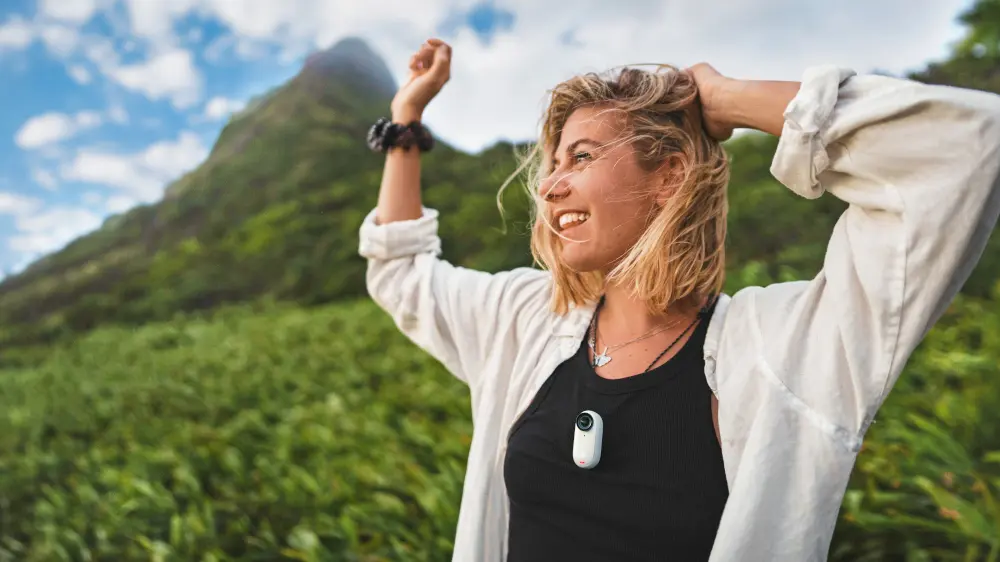 The Easy Clip is a must for runners and the current favorite among runners using GO 3. Mount onto your hat and get running, you won't feel a thing! It feels just like a normal, lightweight running cap - but you're getting a beautiful POV of your scenes as you go!
You aren't limited to just filming standard runs, either. Get creative and try making a memorizing TimeShift of your run, as you fly through your route...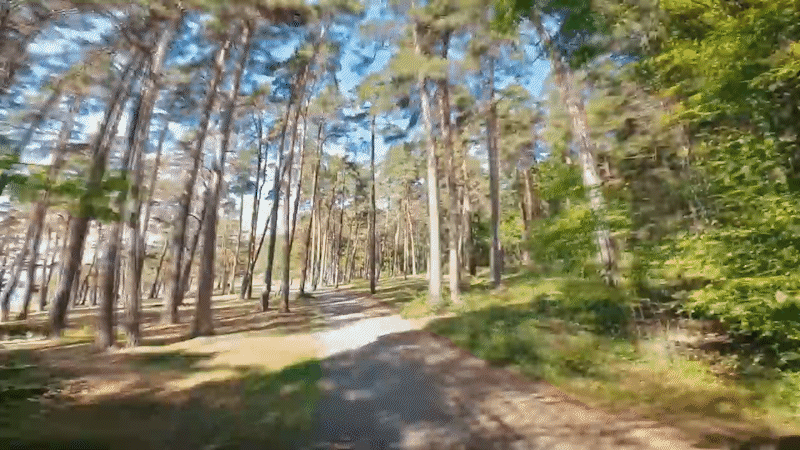 Or FreeFrame it! Allowing you to render the footage in any aspect ratio to post across all of your socials!
The fun doesn't stop there. GO 3 comes with the Action Pod - transforming your tiny camera into a fully-fledged action cam! With the flip-up touchscreen, you can line up your shot perfectly. Plus, it even charges the camera while it's housed in there. Pretty clever stuff!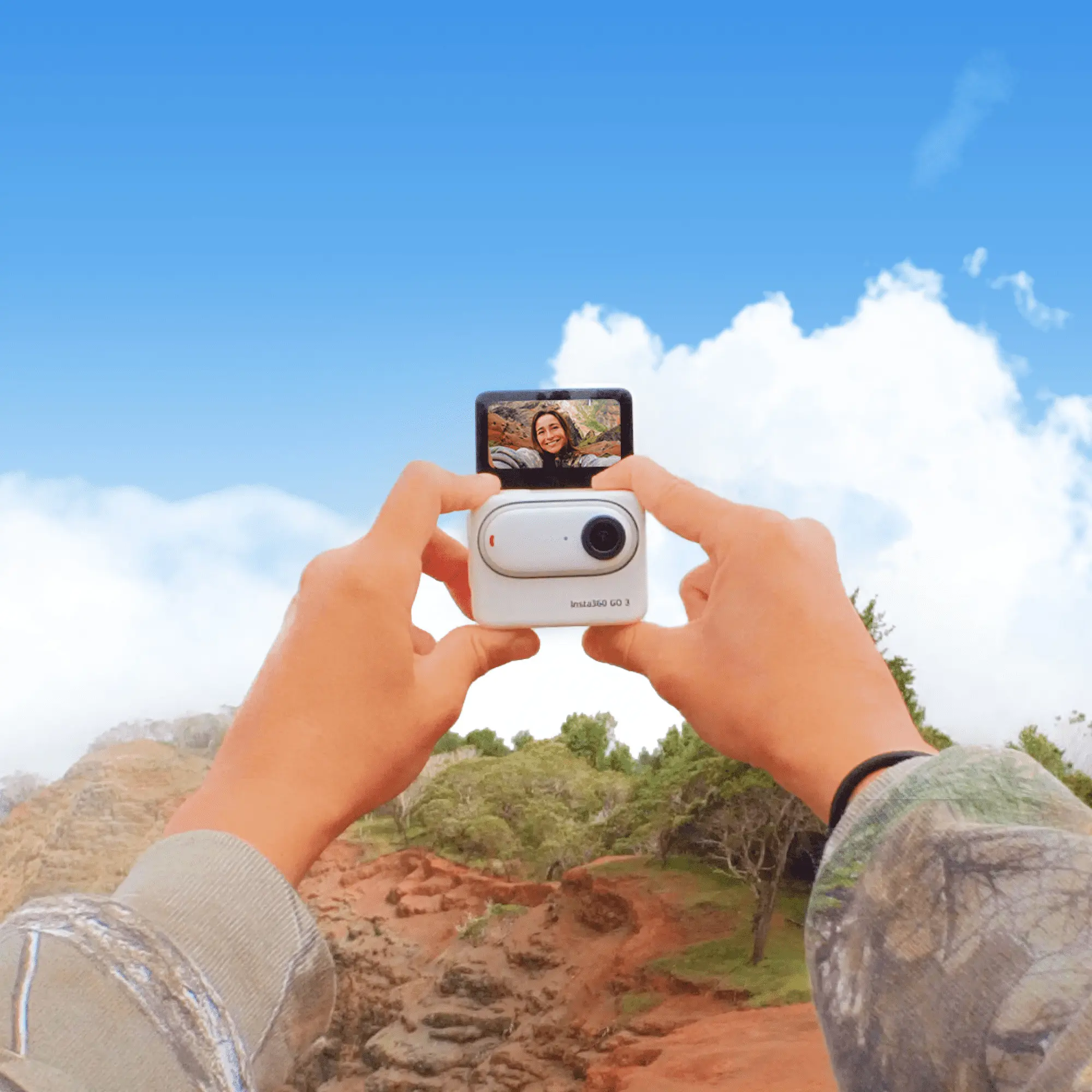 There's also all of the cool features of a regular action cam. You'll have access to stunning timelapses, Insta360's AI editing suite, and more.
But if you've heard of us before, you're probably wondering: why aren't we talking about 360 cameras? Well, we're glad you asked...
Insta360 X3: 360 Glory
Let's shift our focus to the Insta360 X3, our best-selling 360 action camera that opens up a world of possibilities for runners.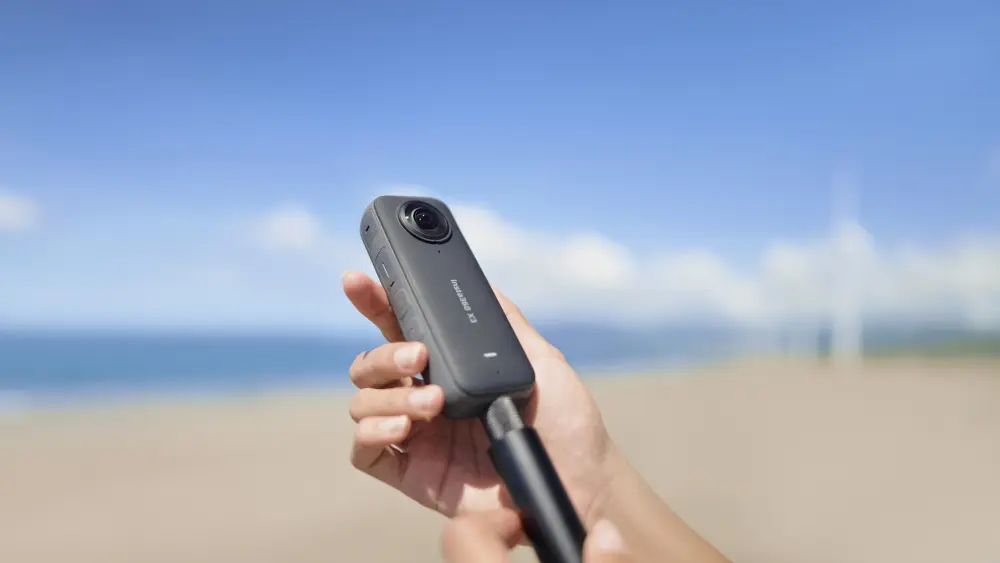 At roughly the same size as a cellphone, it's portable but opens up a whole new level of potential footage. 5.7K 360 video allows you to capture the entire scene as you run, allowing you to focus on yourself, other runners, or just the beautiful views!
Simply grab your X3 and film as you run, knowing that you've got the full picture captured effortlessly! Once you're cooling down after you run, you can view your footage and easily reframe it - no missed shots here, you got everything!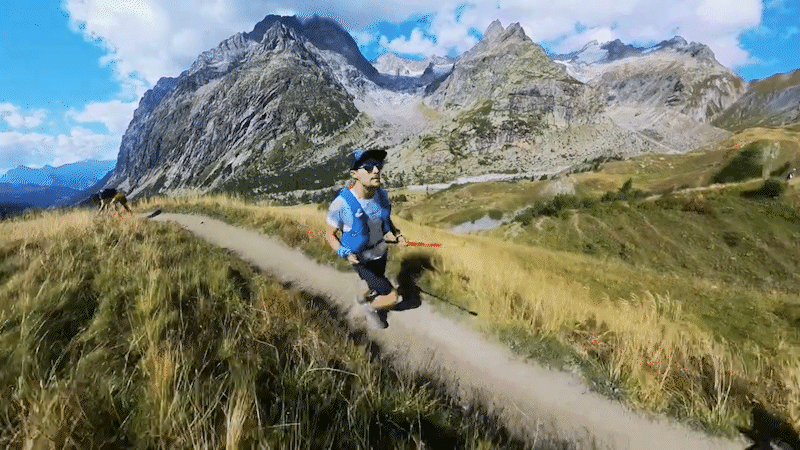 Worried about footage as you run? FlowState Stabilization ensures that even when sprinting, your footage looks seriously smooth!
Let's not forget that Invisible Selfie Stick feature too, rendering the stick out of the shot, leaving just you as you run!
So what do I choose?
Both the GO 3 and X3 are fine choices for runners but offer different use cases.
GO 3 remains the top choice for hands-free shooting, while still offering the ability to swap back to a traditional action cam should you wish. It's flexible and can be used in all sorts of situations, but of course - no 360.
If you want to experiment with next-level, immersive 360 in a portable powerhouse - X3 is your go-to. Its undeniable image quality combined with the pure potential of 360 means that wherever you're running, you'll be able to make immersive footage and experiment. That's the beauty of filming everything at once!
In the end, both cameras are bestsellers in the Insta360 range - it's all about the perfect fit for your running style and the stories you want to tell.
You can shop GO 3 here or check out Insta360 X3 here. Now let's get out there and set a new PB while taking in the sights!
---
Keen to keep up to date on Insta360 stories? Keep an eye on our blog and sign up for our mailing list.