Calling all travelers, vloggers, content creators and tech enthusiasts!
Boasting leading AI technology and professional-level stabilization, Insta360 Flow is the ultimate portable content creation tool. Discover how to master your gimbal and take shakier-than-Blair-Witch smartphone footage to Hollywood standard.
We've put together these pro tips to help you get the most out of your gimbal:
Firmware and Setup
Flow Shooting Tips
Grips
Buttons
3-Axis Stabilization
Shooting Modes
Deep Track 3.0
Creative Effects and Inspiration
Export Settings for Social Media
It's the all-in-one gimbal. Plus, it's so compact you can shoot and edit epic content wherever you go.
Firmware and Setup
For smartphone compatibility, please check the full list here. This list is particularly relevant for Android devices.
First things first, check you have the latest firmware. Updates go out regularly with new improvements and features. The Insta360 app will notify you when a new update is available.
Connect your Flow in the Insta360 app. Turn on your smartphone's WiFi and Bluetooth functions, then follow the steps in the app to complete activation. To reset Bluetooth, hold the Trigger Button and Shutter Button together for three seconds.
iOS auto app connection: Once enabled, your phone will automatically detect when Flow is powered on and display a notification to start shooting.
Sporting the strongest rotor of any smartphone gimbal, Flow can hold up to 300g, so don't worry about your phone being too heavy.
Be sure to attach the magnetic phone clamp to the center of your smartphone and check the clamp isn't covering the camera. Attach the clamp before mounting your phone to Flow. If the gimbal fails to detect the phone within 30 seconds, it will enter standby mode.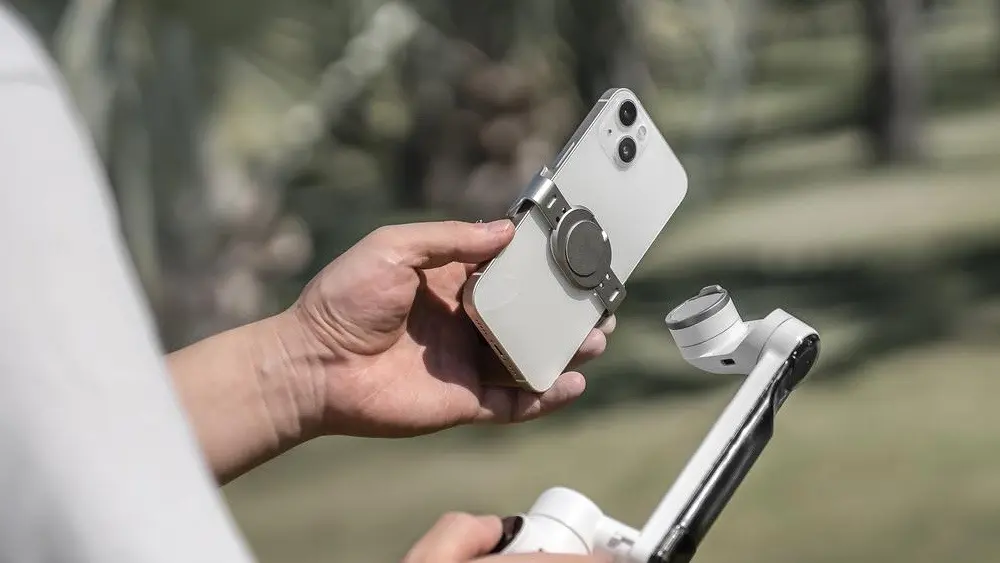 Flow Shooting Tips
Flow has no trouble keeping up with casual athletes. Going full send? Try one of our action cameras! Flow is not recommended for high-intensity activity.
For the best quality videos, we recommend shooting in 4K30fps. You can change this in your phone's camera settings.
Try the ninja walk (bending your knees and walking at a slow pace) for smooth as possible videos.
The gimbal with it all. Flow has a built-in cold shoe for when you're recording sound. Mount your mic by sliding it into the groove. We recommended the RØDE Wireless GO Series for excellent audio.
Shooting in Low Light
Shoot around the clock with the Spotlight*.
The Spotlight is a professional-level, rotatable light that restores 95% of natural daylight. Nine combinations of brightness and color temperatures mean you'll never be left in the dark.
The Spotlight will memorize your last-used combo and default to this setting when next used.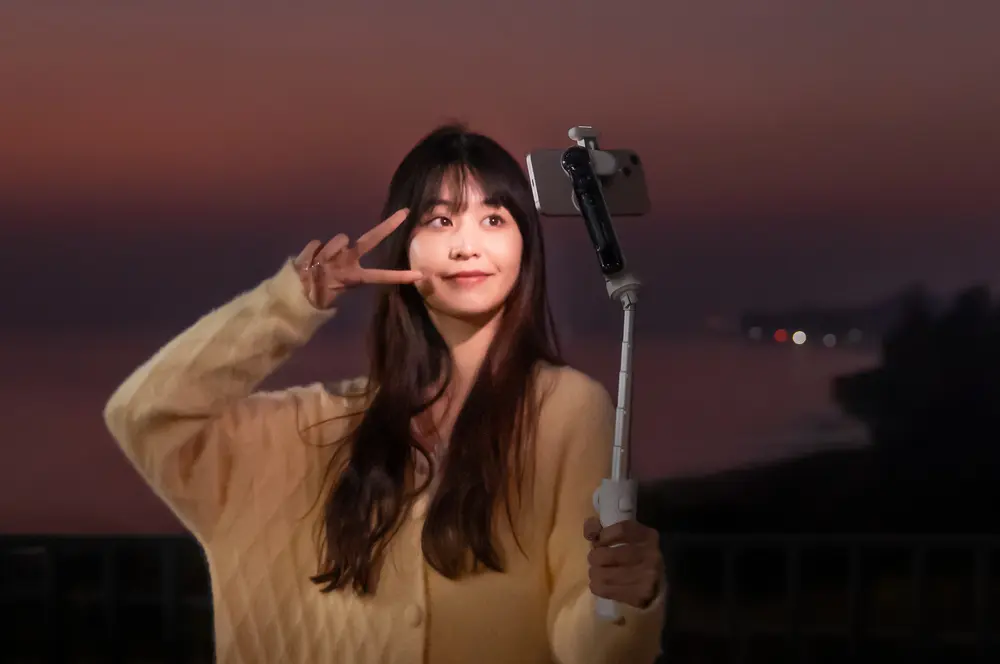 *The Spotlight is included in the Flow Creator Kit or can be bought separately.
Grips
Get to grips with your Flow. Literally.
Flow is designed for flexible shooting, helping you get that perfect shot. Master your gimbal at every angle with this handy guide!
Built-in Selfie Stick:
Get the whole crew in the shot or switch up the view. The selfie stick extends to 8.5in (215mm) with an adjustable 90-degree hinge for more creative angles.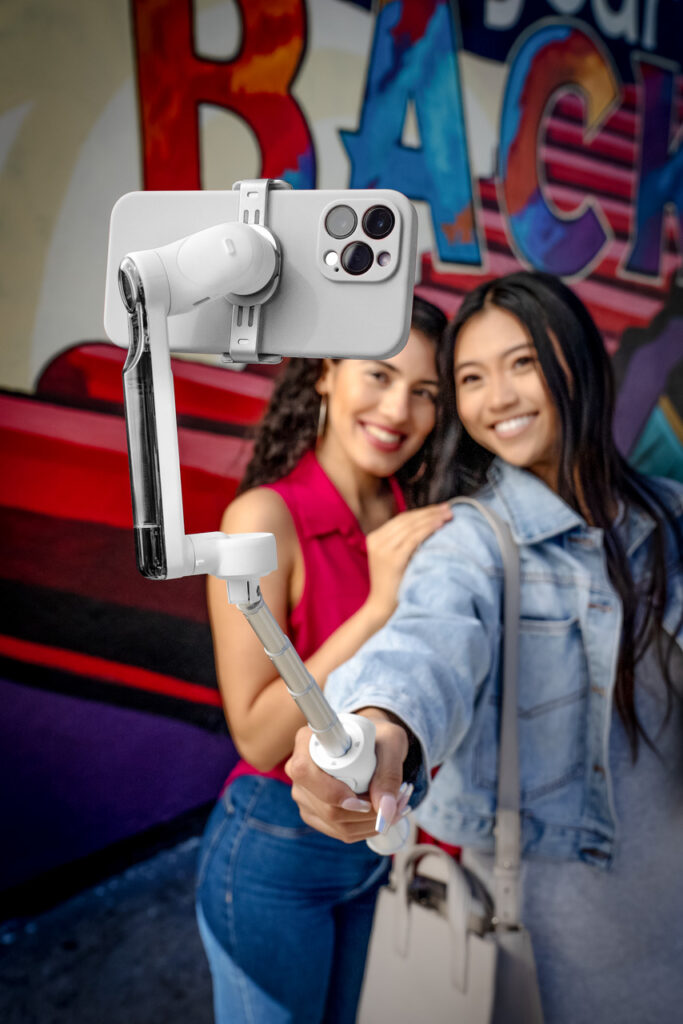 Built-in Tripod:
Set down your Flow wherever, whenever. Use the built-in tripod on a flat surface to snap a breathtaking panorama in 360, 240*, 180 or 3x3 grid format. Extend the lightweight All-Purpose Tripod (included in the Pro Tripod Kit) for seriously stable shots.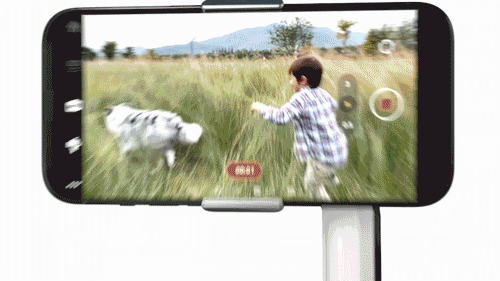 *240 panoramas only with rear-facing cam that has an ultra-wide-angle phone lens, shooting horizontally.
Flow is the only smartphone stabilizer with a built-in tripod and selfie stick, allowing you to unlock more angles. To prevent instability, we do not recommend using them together. Before you pack Flow away for the day, ensure both are retracted. Pick up Flow to collapse the selfie stick, and push the tripod with the palm of your hand.
Classic Grip: Recommended
We recommend using the Classic Grip and the included grip cover for a more comfortable hold of the handle and a better shooting angle. Extend the built-in tripod and slightly tilt the hinge area.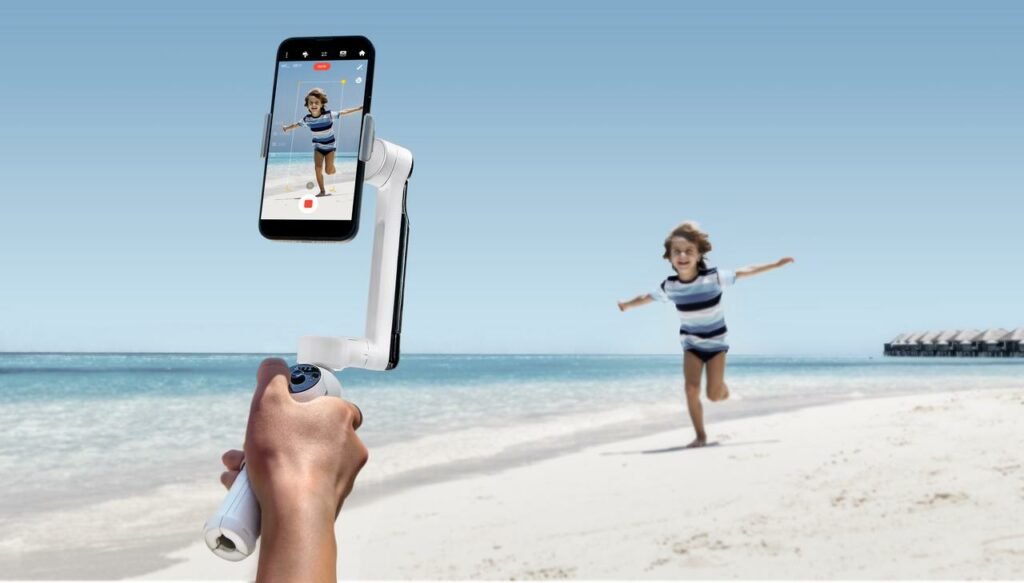 Quick Grip:
No time to waste? 1-Step Rapid Deploy means Flow unfolds in a single motion into Quick Grip. Flow will auto-balance and auto-power on and is immediately ready for shooting.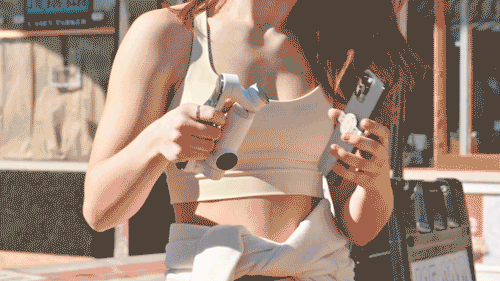 Underslung Grip: Low-angle shots
Extend the tripod and selfie stick and place your phone low to the ground.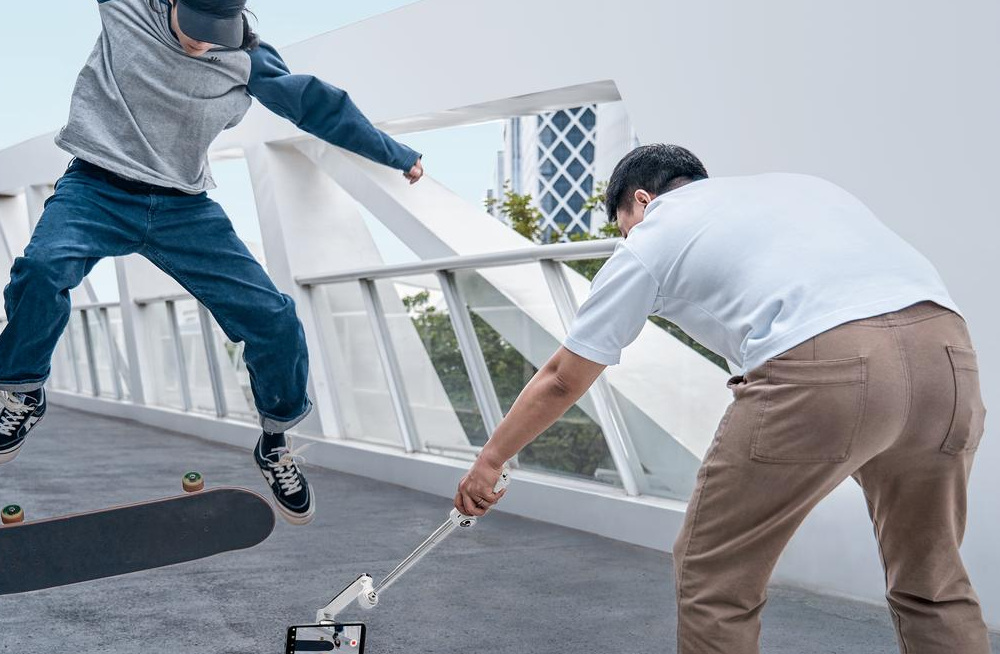 Side Grip: Sliding and low-angle shots
Extend the tripod and rotate Flow 90 degrees.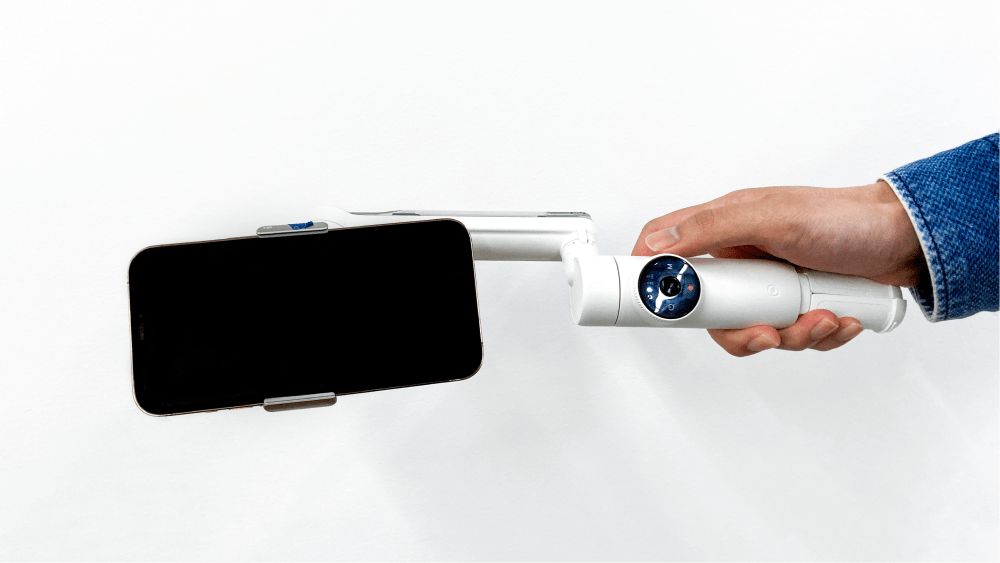 Low Grip: Push-through and low-angle shots
Extend the selfie stick and tilt it up.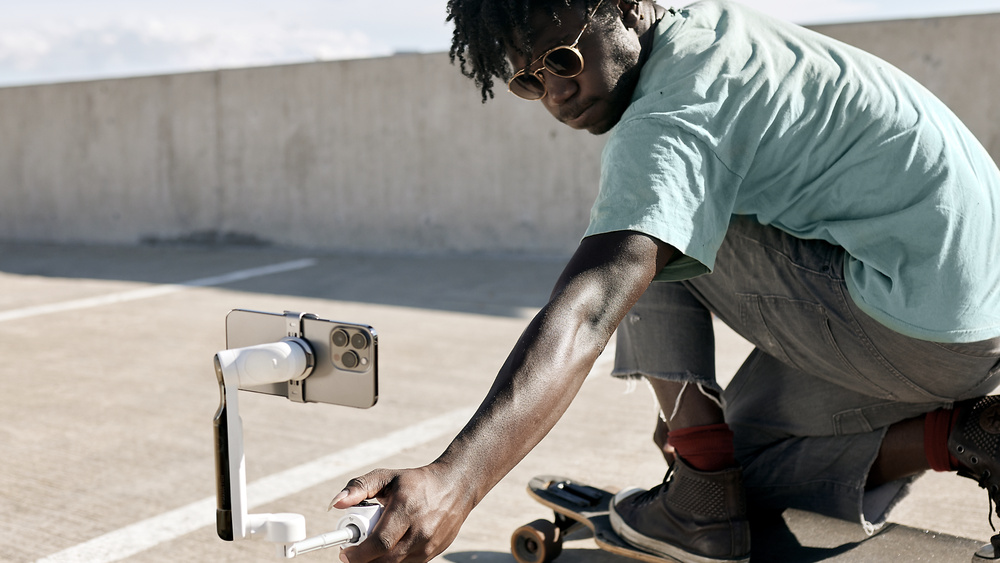 With a 2900mAh battery capacity and 12 hours of battery life, this gimbal is ready for all-day action. Phone battery not quite as long? Flow doubles up as a power bank! Just plug in your phone and press the power button once to start charging.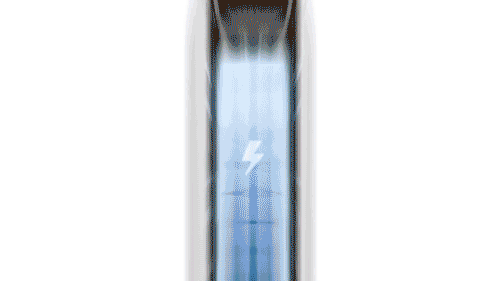 Buttons
Flow has all the buttons you need to control the gimbal and phone fully. Here's how to use them:
SmartWheel
All your key controls in one place. The minimalist design gives you quick access to various useful functions, from shooting controls to video replay.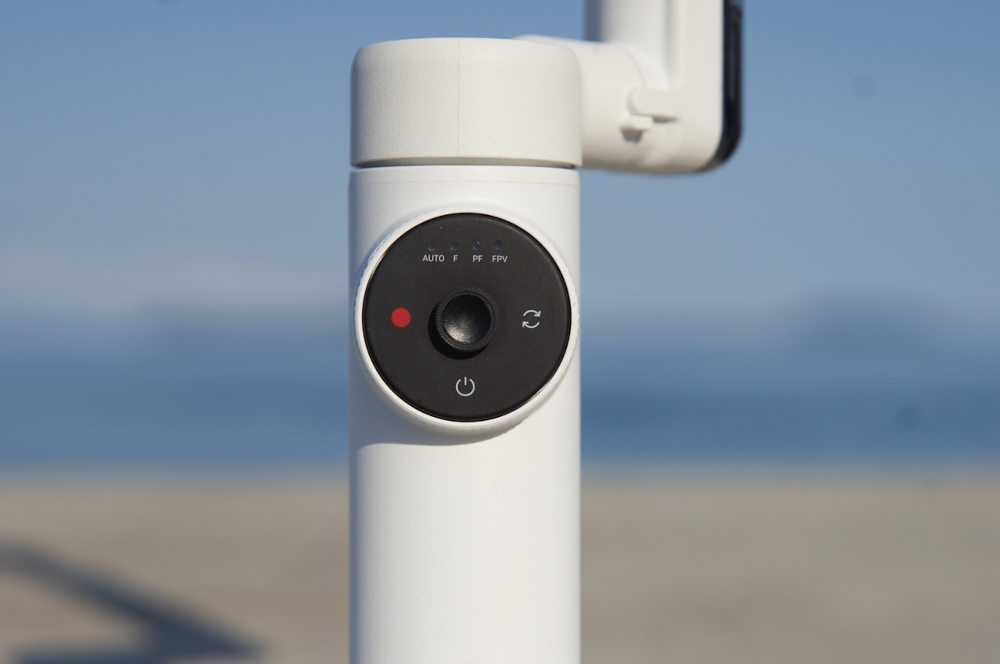 Let's take a look at the buttons on the SmartWheel: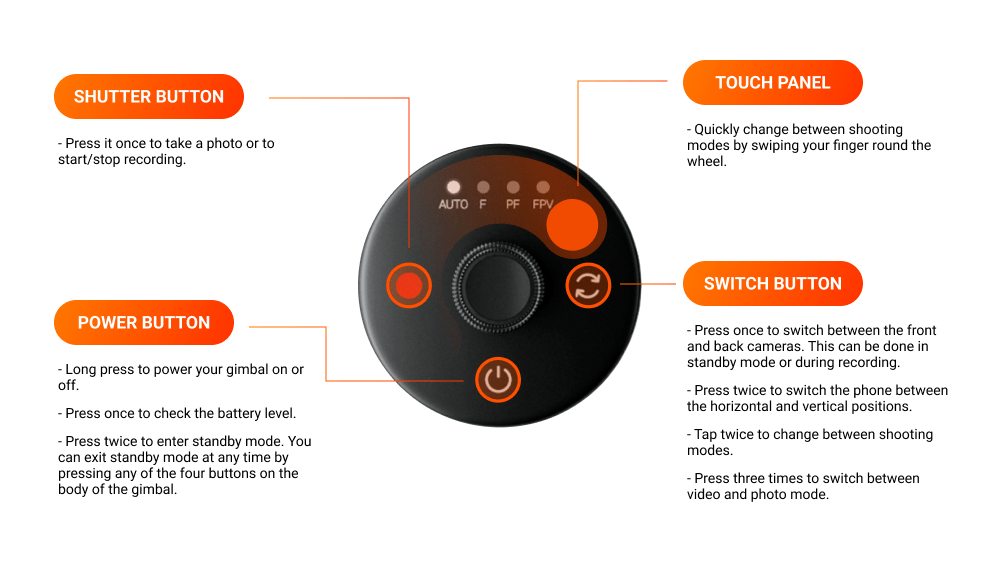 Joystick
The Joystick is in the center of the SmartWheel. It controls the direction of the gimbal.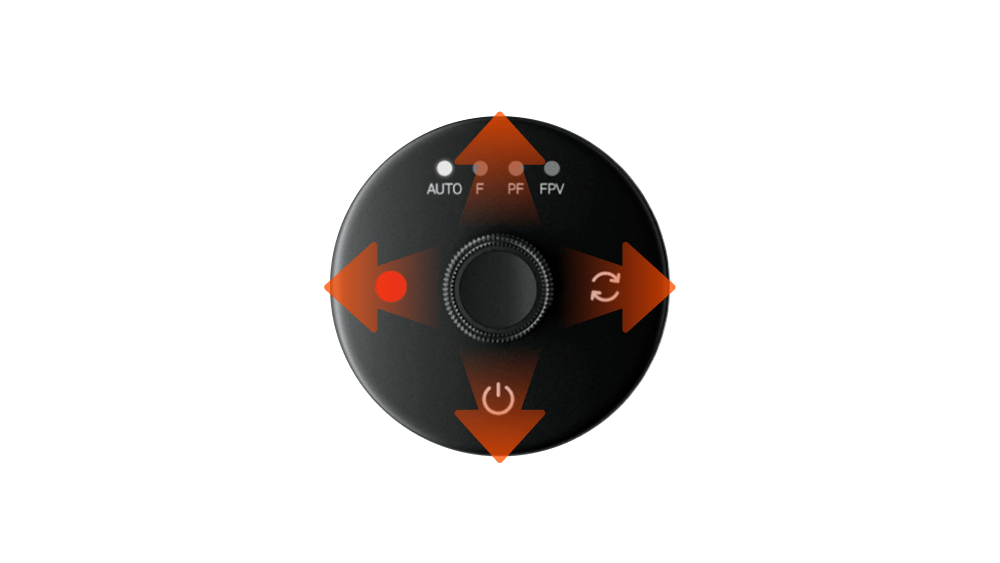 Trigger Button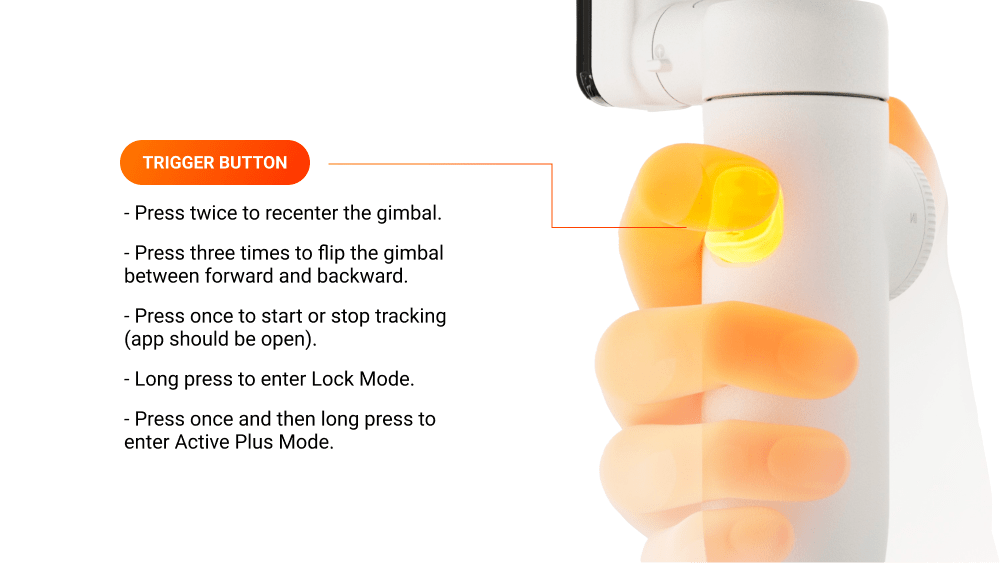 Zoom Wheel
The Zoom Wheel is on the outside edge of the SmartWheel.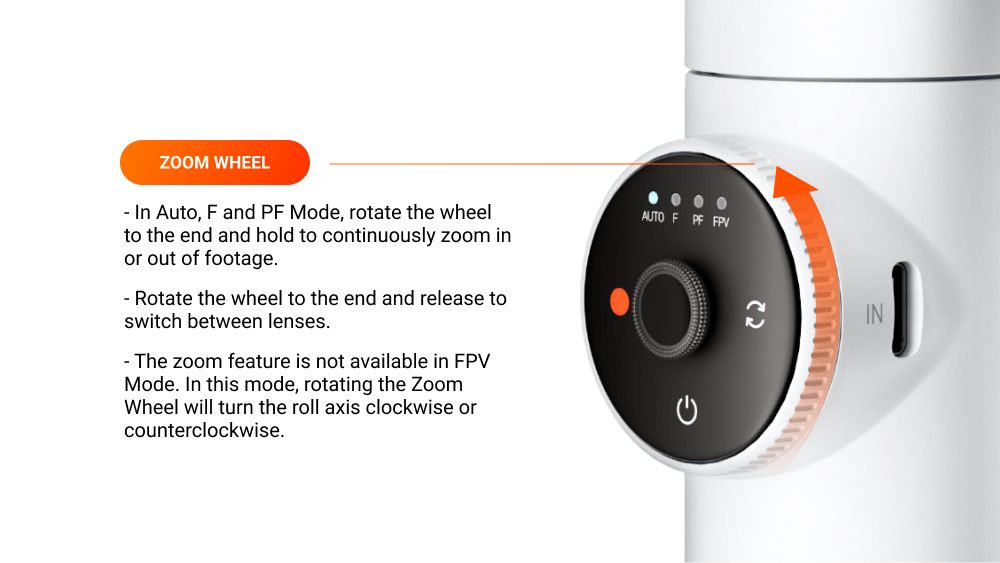 Buttons (Insta360 app):
Get quick video replay or navigate the Insta360 app without taking your hands off the SmartWheel. Here's how: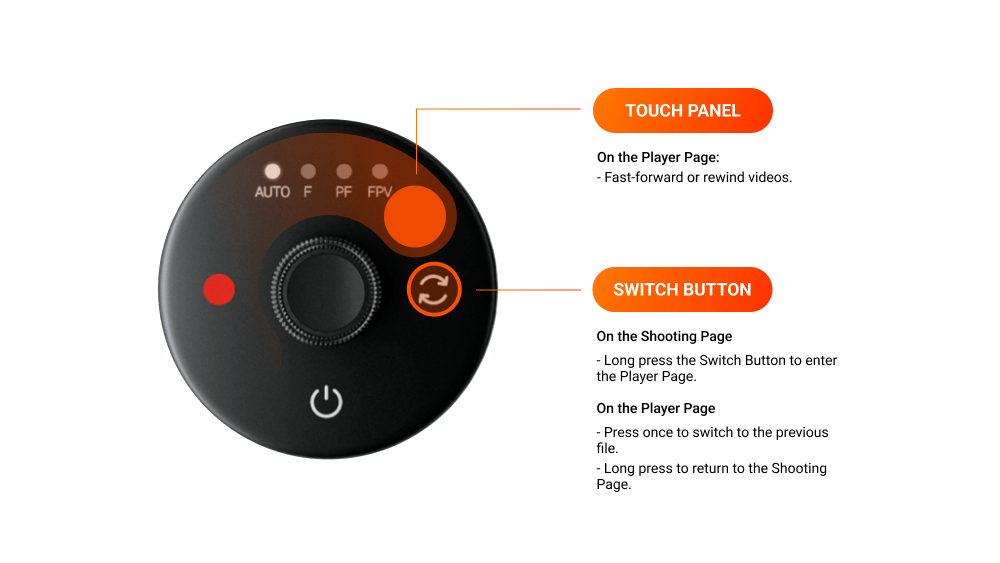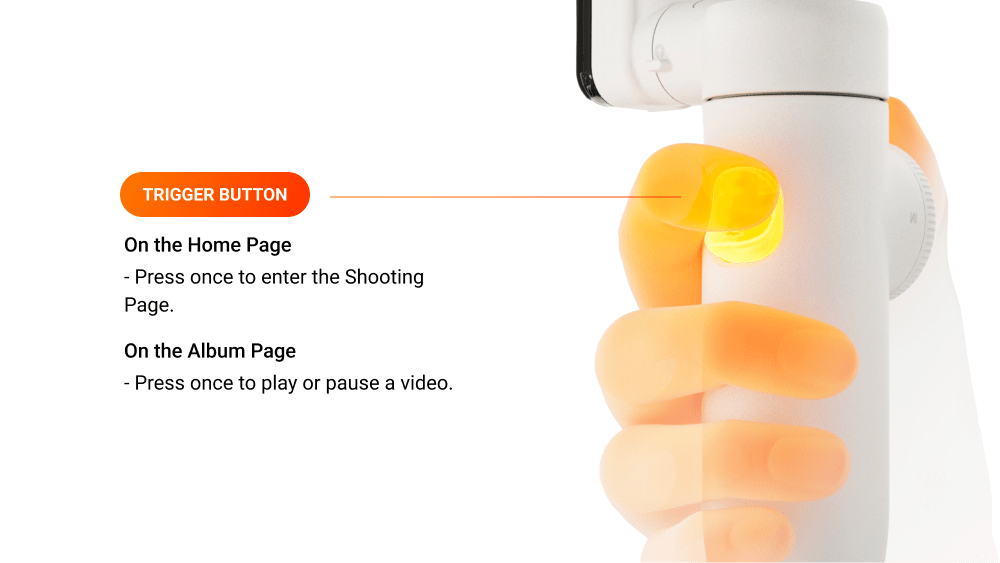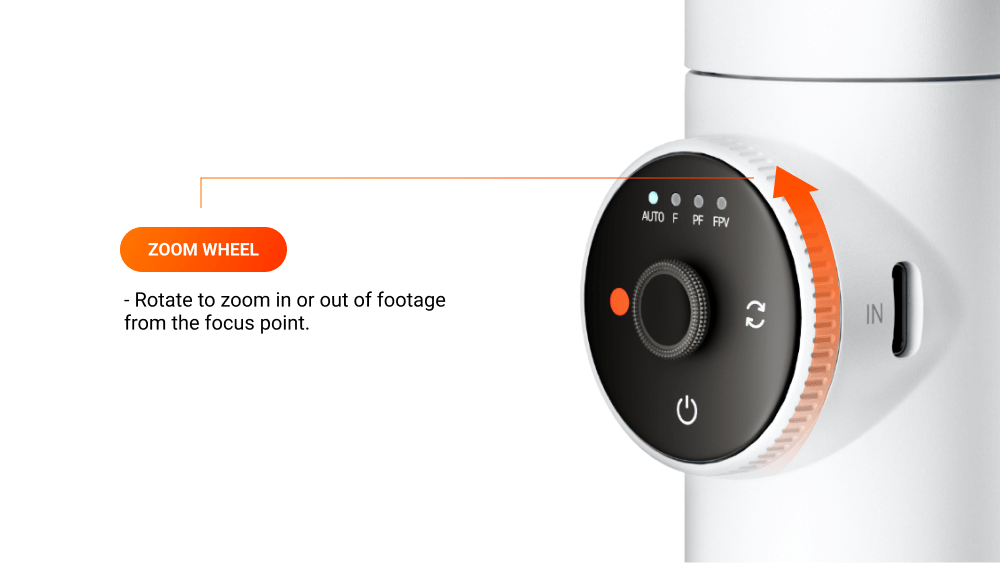 3-Axis Stabilization
The secret ingredient to buttery smooth filming. 3-Axis Stabilization cancels any shakes in your videos, making any footage professional.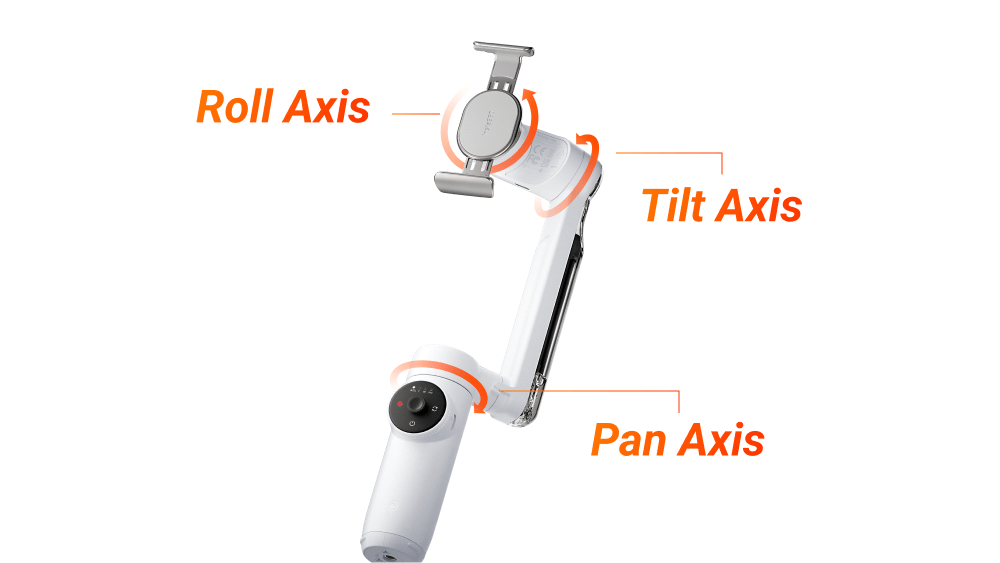 Each axis controls the gimbal's movement in different directions, moving the phone camera's view.
Pan Axis: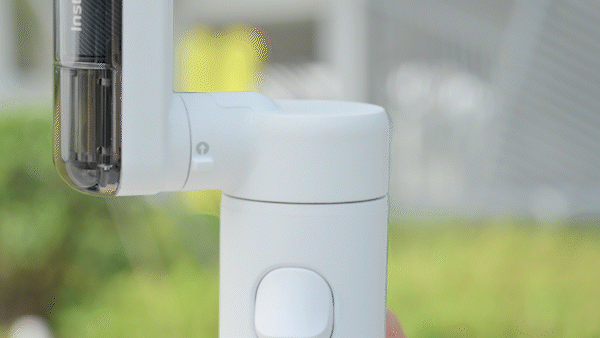 Moves camera view from side to side.
Push the Joystick left or right to move your phone.
Tilt Axis: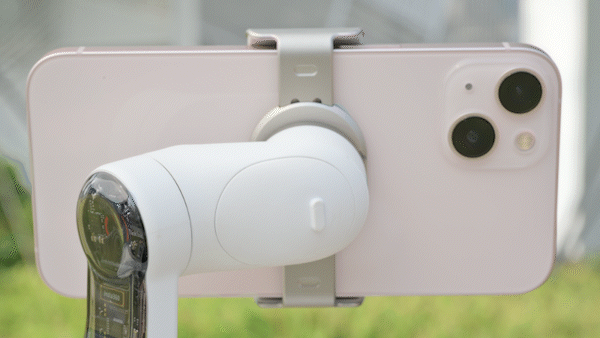 Tilts smartphone up and down.
Push the Joystick up or down to move your phone.
Roll Axis: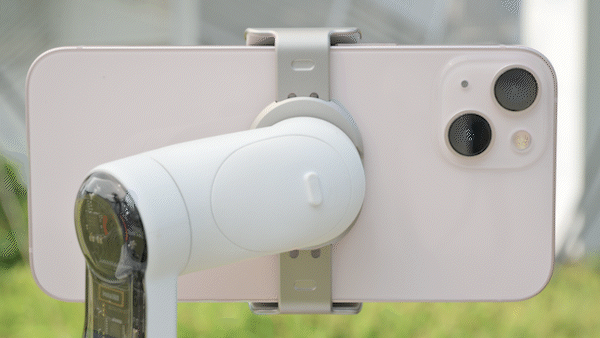 Rotates the smartphone vertically.
In FPV Mode, the Zoom Wheel rotates your phone.
Shooting Modes
Flow has six shooting modes to adapt to every scenario.
Swipe round the Touch Panel, clockwise or counterclockwise or tap the Switch Button twice to switch between the four main shooting modes.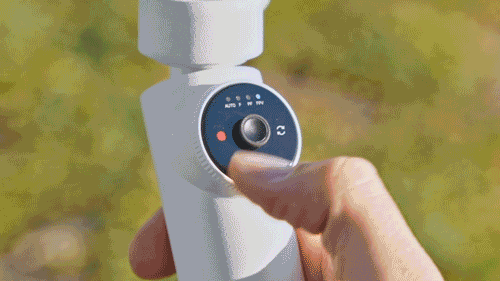 Here's a quick rundown of each mode and when best to use them:
Mode:
Axis:
Function:
Recommended shooting scenarios:
Auto Mode (Default)
Pan and Tilt movements
Roll axis: locked
Guaranteed shake-free shots.

A beginner-friendly mode that automatically adjusts the sensitivity based on the user's motion, meaning smoother footage.
- Running
- Standing still
- Walking
Follow Mode (F)
Pan and Tilt movements
Roll axis: locked
Responds closely to your movements for more precise control over the gimbal.
- Upward, downward or diagonal footage
Pan Follow Mode
(PF)
Pan movements
Tilt and Roll axes: locked
The footage is horizontally locked, so panning shots are more stable.
- Filming horizontally or around a subject with a locked horizon
- Pan shots
FPV Mode
Tilt, Roll and Pan movements
All three axes move.

The Zoom Wheel controls the movement of the roll axis, which enables the smartphone to spin.
- Simulating FPV drone-like movements
- POV shots
Lock Mode
Tilt, Roll and Pan: locked
The smartphone will not follow any movement.

Hold down the Trigger Button to enter Lock Mode. The four indicator lights will turn on to confirm Lock Mode is on.

Release the Trigger Button to exit Lock Mode.
- Long distance follow-shots
- Hyperlapses
- Keeping a subject centered for a long time
Active Plus
Can be applied together with one of the four main shooting modes (Auto, Follow, Pan Follow, or FPV)

Cannot be used with Lock Mode.
Provides a faster follow speed.

Press the Trigger Button once, then immediately press and hold it again. The indicator lights will blink three times, stop, then blink three times again to confirm Active Plus is on.
- Anything with a fast following, such as a sports game
Deep Track 3.0
Flow doesn't just look great. Our team's years of research and development have brought our AI subject tracking algorithm to new heights. Deep Track 3.0 keeps subjects perfectly framed and focused with unmatched accuracy and flexibility, even if the subject's shape changes as you or it moves.
Get creative! With Custom Framing, you're no longer limited to dead-center framing. Use the Joystick to adjust the frame as you desire.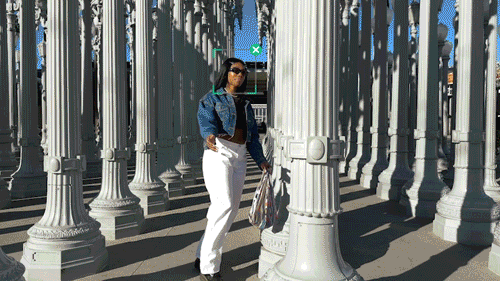 Slow motion: Level up slow-mo shots with tracking up to 240fps*.
*Compatibility varies by phone model
Zoom tracking: No limitations. Flow keeps tracking no matter how much you zoom in. Gimbal settings automatically adjust for better stability.
Always on tracking: Once enabled, Flow will keep identifying the subject until they get back in frame, unlike other gimbals that lose sight after 3s (for filming people only).
Tracking recovery: Even when your subject moves out of frame, Flow will keep tracking by zooming out or following the direction it is moving.
Live Mode: Works with video call apps* and live streaming with your favorite social media, so you stay in frame when chatting with friends or family or streaming to your viewers.
*Currently compatible with Instagram/TikTok/FaceTime/Skype/Facebook Messenger/WeChat/Lark/Line.
To start tracking, open the Insta360 app, press the trigger button once, or manually select a target.
You can also use the gesture ✋ to start/stop tracking and recording.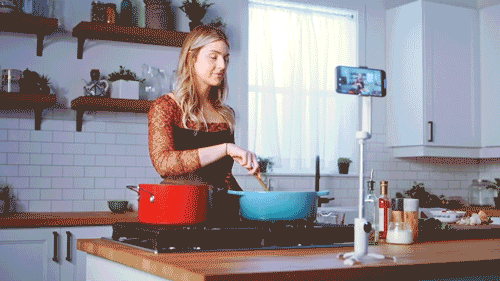 You can choose to track a moving person, child, animal, or even... basketball 🏀
Scored a 3-pointer? Hoop Mode* recognizes your best baskets and auto-saves them. Edit the clips in FlashCut into an awesome highlight reel.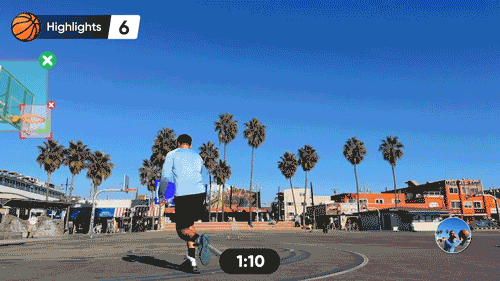 *Hoop Mode currently supports half courts and recognizes standard 1, 2 and 3-point shots. Use in good lighting conditions and shoot with iPhone 13 or above.
Creative Effects and Inspiration
Smartphones have been taking the movie world by storm—now you can too.
Film cinematic footage with dynamic camera movements using the Insta360 app.
TimeShift: Speed up your video to capture mind-bending hyperlapses.
Motion Timelapse: Set Flow to automatically pan across a landscape for a stunning timelapse.
Barrel Roll: Use the SmartWheel to rotate your phone in an FPV-like barrel roll.
Dolly Zoom: Zoom in and out on a target to mimic this famous Hollywood effect.
Widescreen mode: Shoot ultra-wide 2.35:1 videos for a more cinematic look.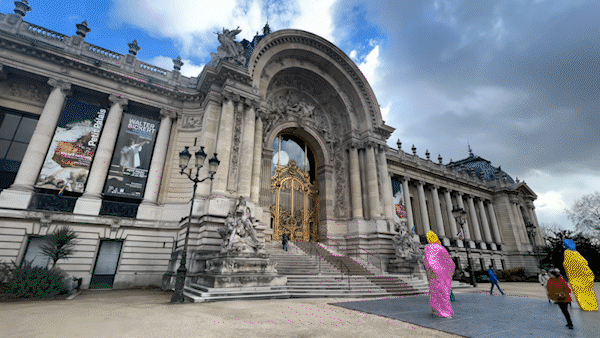 And it doesn't stop there. With your Flow purchase, you get full access to Insta360's creative AI editing features:
Shot Genie: Stuck for ideas? Get inspiration from these made-for-Flow shooting tutorials. Tap the Movie icon or give a voice command, and the AI will recommend shooting templates tailored to the scene.
Shot Lab: Add magic to your videos with instant viral effects. Tap to import your clips and let AI do the rest.
FlashCut: Tell a story with your clips. AI edits together your highlights in sync with music.
And that's it! Not sure where to start? Here's creator Andras Ra to get you inspired.
You can also check out the Insta360 Tutorials channel on YouTube and the online Product Support Page for further guidance.
Export Settings for Social Media
Footage will automatically be saved to your phone album, letting you quickly share your creations. If you've edited your footage in the Insta360 app, here's a rough guide to the best settings for social media:
Instagram Post:
Resolution: 1080×1350
Bitrate: 13-15Mbps
Aspect ratio: 1:1
Instagram Story/Instagram Reel/TikTok:
Resolution: 1080×1920
Bitrate: 15-20Mbps
Aspect ratio: 9:16
YouTube:
Resolution: 4K
Bitrate: 65-80Mbps
Aspect ratio: 16:9
Facebook:
Resolution: 4K
Bitrate: 65-80Mbps
Aspect ratio: 1:1
Insta360 Flow is available to buy from Insta360.com and select retailers. Insta360 Flow Standalone retails for $159, Insta360 Flow Pro Tripod Kit retails for $192.98 and Insta360 Flow Creator Kit retails for $209. Flow is available in two colors, Summit White and Stone Gray.
---
Keen to keep up to date on Insta360 stories? Keep an eye on our blog and sign up for our mailing list.