Insta360 today announces an all-new, improved GPS Action Remote.
The new remote features the ability to overlay live GPS data onto Insta360 action cam footage, with unified data from three networks. It replaces the previous GPS Smart Remote, with some key upgrades.
Bluetooth 5.0 has been implemented into the remote, adding the ability to now remotely wake up Insta360 cameras from a powered-off state, and control multiple cameras simultaneously. Designed for rugged conditions, it is also IPX8 waterproof and comes with two mounting bands for use on handlebars or the wrist.
The ultimate accessory for adrenaline chasers, the remote helps make shooting amid high-intensity action a breeze. Mountain bikers, surfers, hang gliders, or even hitting the road — this is the accessory that you won't want to leave behind.
The Insta360 GPS Action Remote is available now via the Insta360 store globally.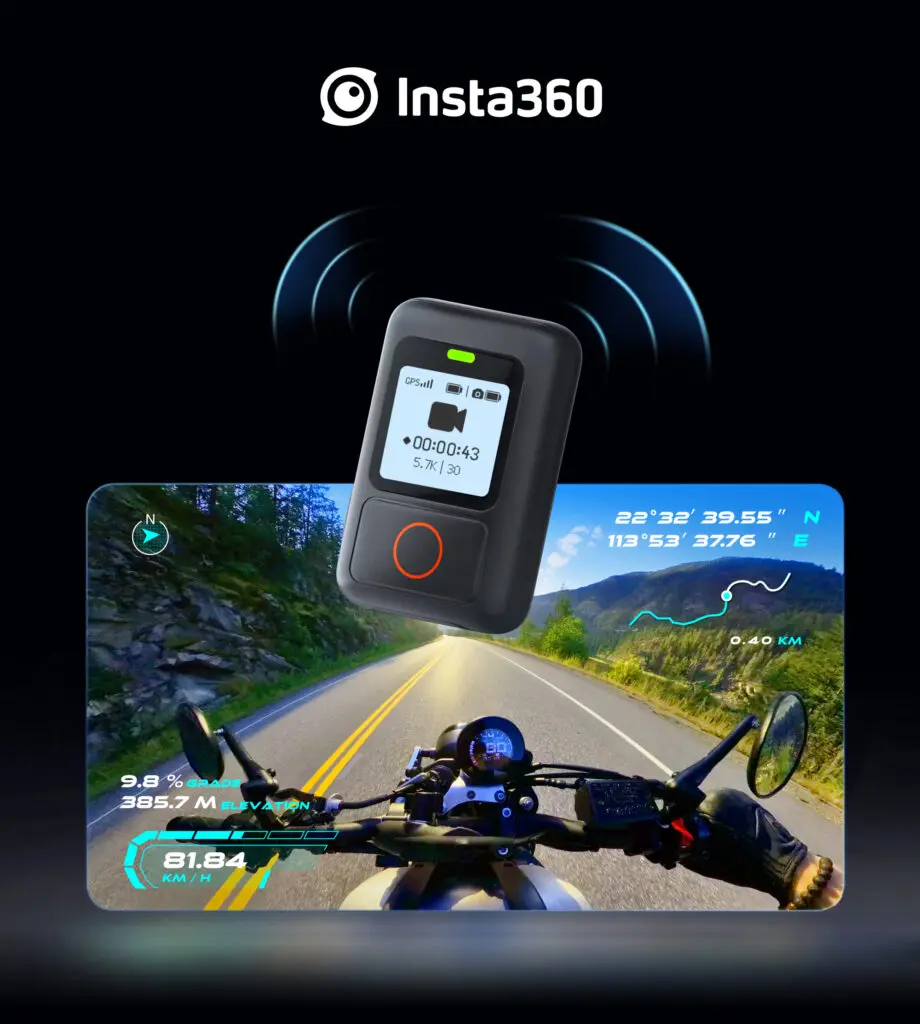 Stronger connection, reliable coverage
Utilizing GLONASS, BD, and GPS networks in unison, the upgraded remote now has a stronger and more reliable connection. This means that even when deep in the mountains, or riding through a trail, your journey will be tracked with high accuracy.
The new Bluetooth 5.0 functionality also allows for expanded options when shooting. The upgrades to the remote mean it can now communicate with an Insta360 camera up to 65ft (20m) away. If you're planning a still shot or need to shoot something carefully from a distance, this is the answer! Combined with the ability to remotely wake up an Insta360 camera from a powered-off state, and support for X3's QuickCapture feature, there are plenty of possibilities here.
With the remote, there's no need to record with your phone to get GPS stats data. Simply import your footage after shooting into the app, then overlay stats like speed, elevation, and more onto your video in a tap. These stats can add an extra punch to action footage and keep viewers engaged.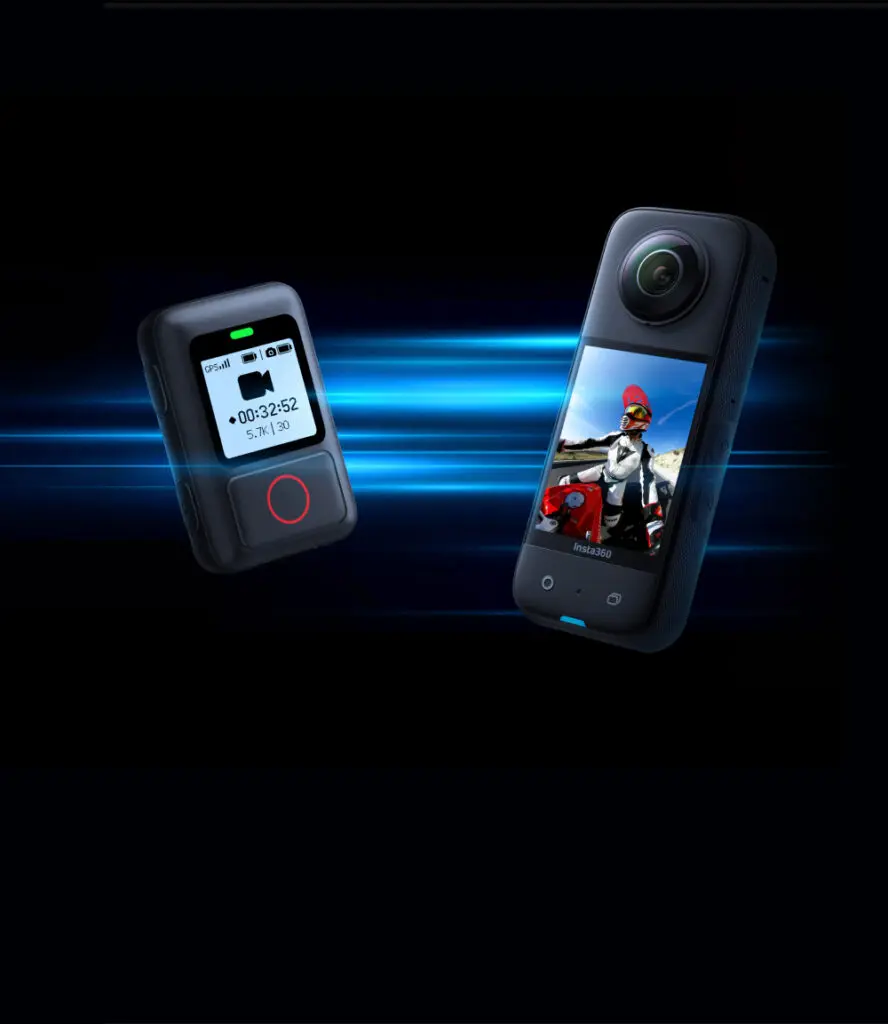 Mounting bands for more options
The new remote now comes with two mounting bands, giving you the flexibility to mount it either horizontally or vertically. Whether you're hitting the road or trail by bike, the mounting solution allows you to easily attach the remote to your bike. If you'd prefer to have it on you at all times, the wrist mount option will have you ready to shoot anything.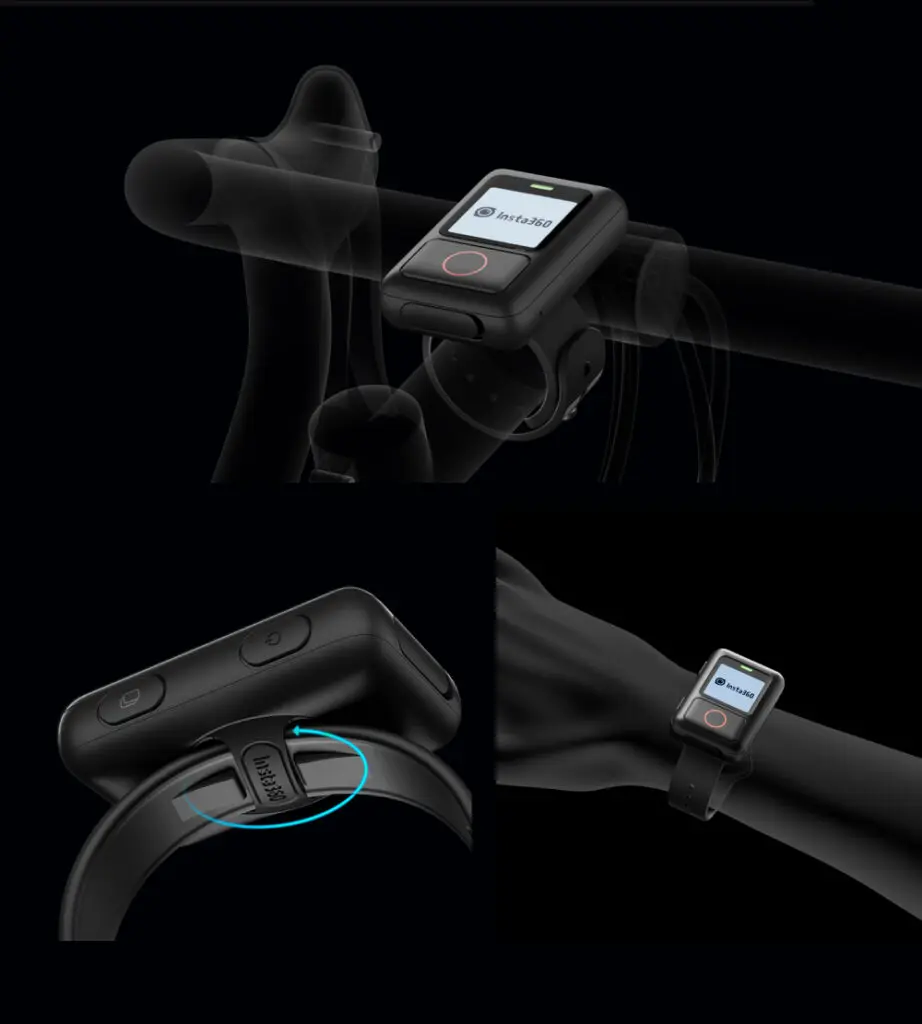 Available now
The Insta360 GPS Action Remote is available now via our store globally and retails for $79.99. It currently is compatible with Insta360 X3 and ONE RS, with support for the ONE X2 coming soon.
---
Keen to keep up to date on Insta360 stories? Keep an eye on our blog and sign up for our mailing list.