Insta360 ONE R has been awarded with the one of Popular Science Best of What's New award, alongside 2020's best inventions.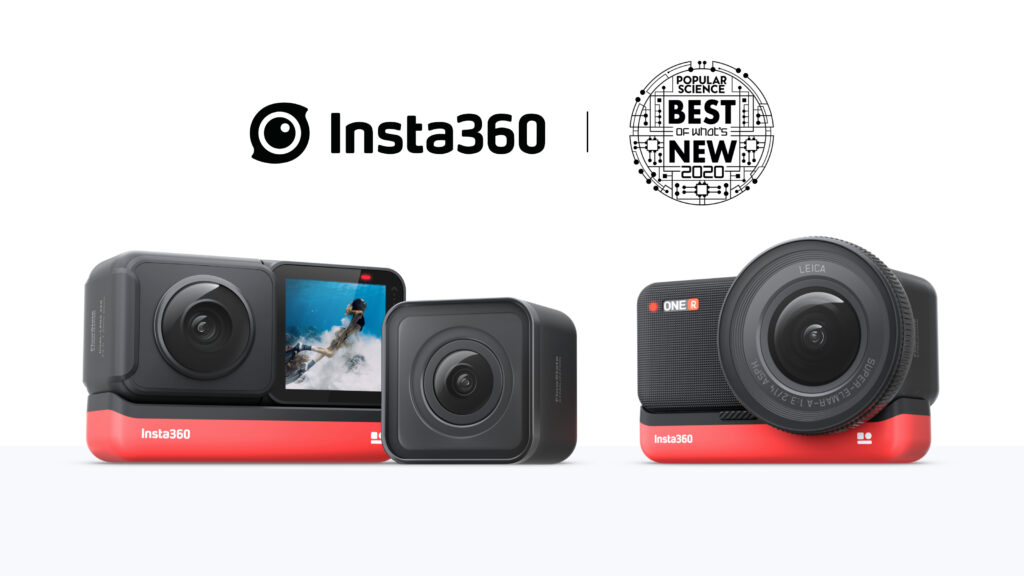 Every year since 1988, the editors of Popular Science have reviewed thousands of products in search of the top 100 innovations—breakthrough products and technologies that represent significant advancements in their categories. Honoured for being one 2020's "greatest feats of human ingenuity" as Popular Science Editor-in-Chief Corinne Iozzio states, ONE R has cemented itself this year as a go-to pick for creators around the world looking to level-up their content. Whether that's athletes sharing on social, or videographers shooting cinematic productions.
"We're thrilled to have received the Best of What's New award" remarked Max Richter, Director of Marketing at Insta360, "creators are now associating Insta360 with bold innovation and we're proud to be reimagining what is possible with the action camera form factor."
How is ONE R disrupting the action cam market?
ONE R is a compelling pick for creators due to its interchangeable design. Creators can swap out to the Dual-Lens 360 Mod to blow minds with creative reframing. They can then lock in the 1-Inch Wide Angle Mod, Co-engineered with Leica, to get the best image quality ever in an action camera.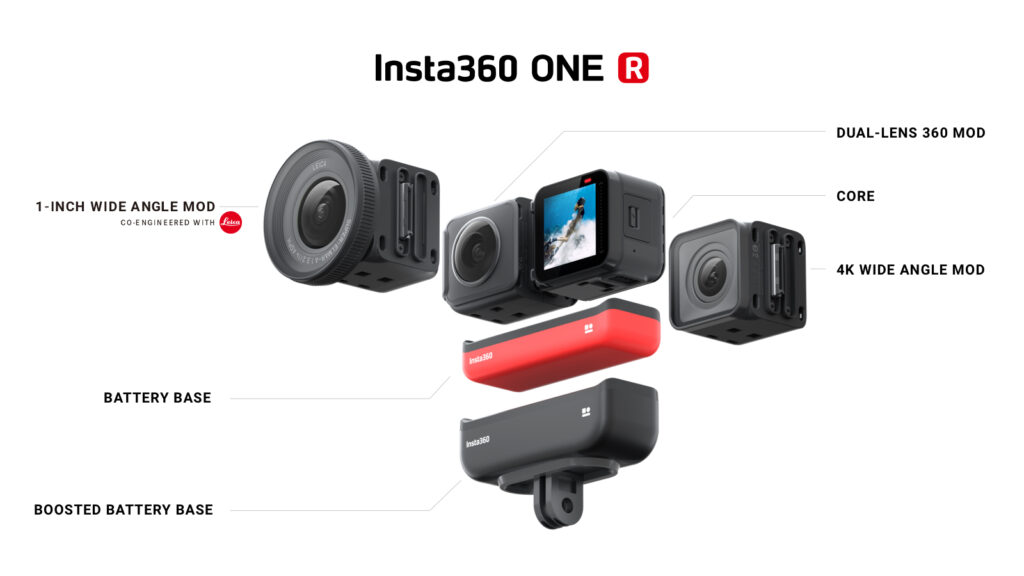 Backing up ONE R's hardware are a host of AI-powered features that make editing your footage easier than ever. Namely Shot Lab, a continuously updated one-tap templates hub in the app. Clone yourself in seconds or try out cinematic tricks like Stop Motion and Dolly Zoom in a tap.
To learn more about Insta360 ONE R, head to our website. To see the rest of the winners, head to PopSci's website.
About Popular Science
Established in 1872, Popular Science is one of America's oldest and most trusted brands. Popular Science has a legacy of reporting on groundbreaking innovations and discoveries, and examining everything from the marvels of deep space to the secret lives of everyday staples. By making science and tech engaging, approachable, and inclusive, Popular Science keeps readers, listeners, and viewers plugged in to and excited about the world around them. Popular Science is part of Camden Media, a portfolio company of North Equity LLC, that includes brands like Field & Stream, Outdoor Life as well as the licensing group responsible for Popular Science's line of STEM Toys, and more.
About Insta360
Founded in 2015, Insta360 makes boldly innovative cameras that help people capture and share their lives. The brand's ONE series cameras pioneered the use of a compact dual-lens design to redefine what's possible with an action camera. The ONE series brings together groundbreaking stabilization, the ability to easily capture drone-like aerial angles, and the freedom to reframe a shot in any direction after the fact — all in a palm-sized device. Insta360 also offers a premium range of professional VR cameras. Their best-in-class imaging and streamlined workflows make it easy for filmmakers to jump into immersive content production.
---
Keen to keep up to date on Insta360 stories? Keep an eye on our blog and sign up for our mailing list.