2020 will be remembered not just as the year of the global pandemic, but the year that the construction industry rapidly adopted technology. In order to survive and thrive, owners, general contractors and project stakeholders have embraced remote construction monitoring. Now, remote construction monitoring is a must-have capability rather than a nice-to-have one.
Behind the scenes of the Citygate construction site in Gothenburg, Sweden, remote construction monitoring technology is on full display. Skanska, the world's fifth-largest construction company, is using Insta360 cameras and the Reconstruct® Capture App to oversee construction of the 200 million-dollar project. When it's completed next year, Citygate will be the Nordic region's tallest office building. The office building will be WELL certified, a global framework for buildings to enhance human health, as well as LEED certified (Leadership in Energy & Environmental Design). In order to be certified, the building must meet several requirements related to air quality, lighting, and more. With the Reconstruct and Insta360 integrated solution, relevant stakeholders can now review progress remotely and ensure standards are being met. 
Why is remote construction monitoring important?
Remote construction monitoring solutions empower construction teams and decision makers to monitor project progress from their home or office.
As a Visual Command Center, Reconstruct enables project stakeholders to understand and measure "what is there" vs. "what should be there". Through remote monitoring, project teams are able to improve communication, track progress against the schedule and inspect quality to keep projects on track and within budget.

To enable remote progress monitoring, project teams capture the as-is condition of their sites using a 360 camera. They can then generate 2D and 3D reality models and compare these reality models against the design to ensure quality and progress.
How Skanska is using remote construction monitoring to build the Nordic region's tallest office building
As the Nordic Region's tallest office building, Citygate will have 36 floors, equivalent to 144 meters, and a leasable area of ​​approximately 42,000 square meters.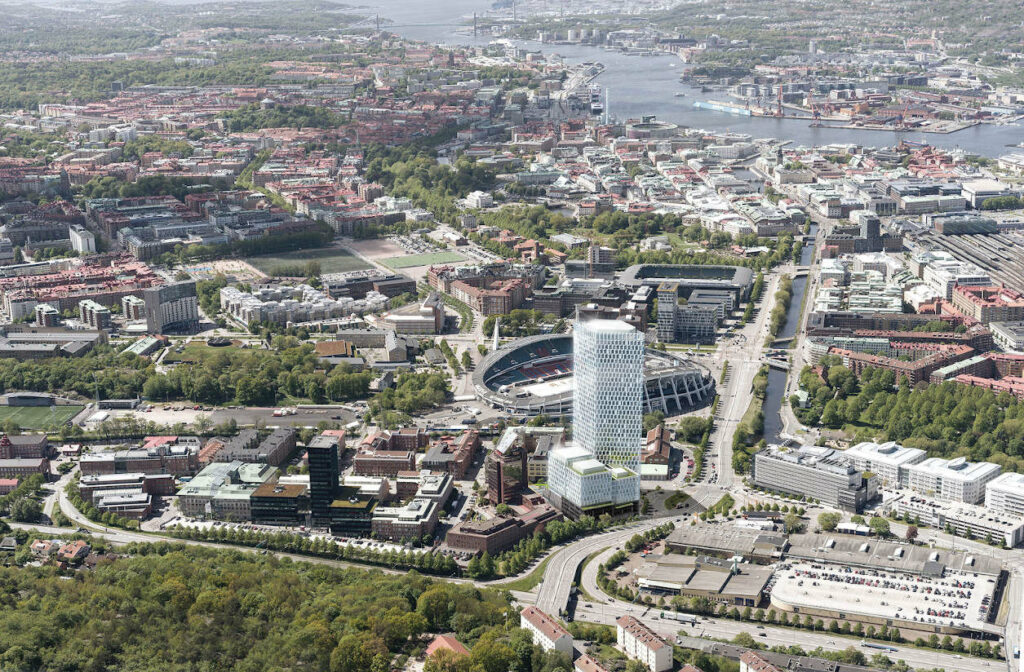 On site, Skanska uses Insta360 cameras (ONE X or ONE R) and the Reconstruct® Capture App to establish an organized workflow for still and 360° photo and video documentation. They can simply walk the construction site with the camera and take photos and videos both indoors and outdoors.
Reconstruct then transforms these 360° photos and videos into 2D floor plans and 3D reality models. It also maps these reality floor plans and models against 2D and 3D designs so that the Skanska team can track quality and progress remotely.
Reconstruct also tracks the Insta360 camera's motion trajectory against the floor plans as you walk the site with the camera. Skanska can use this feedback to improve the accuracy and completeness of their visual documentation. When necessary, site personnel can also manually pin 360° images against 2D floor plans and share those instantaneously with other project stakeholders.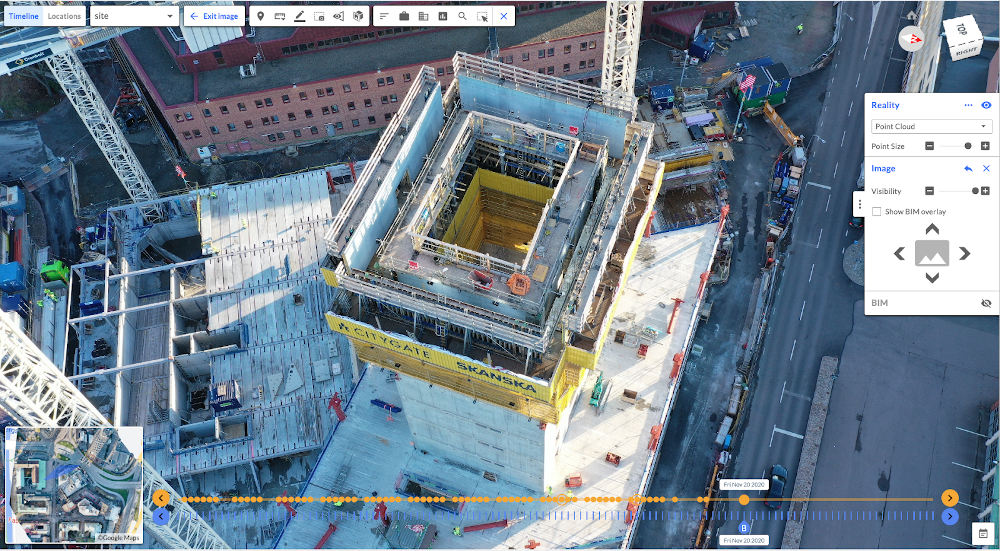 How Skanska benefits from the integration between Reconstruct and Insta360
Through the Reconstruct and Insta360 solution, Skanska can ensure quality, review progress and fix problems before it is too late. By comparing "what is there" vs "what should be there", Skansa can update schedules and make better decisions.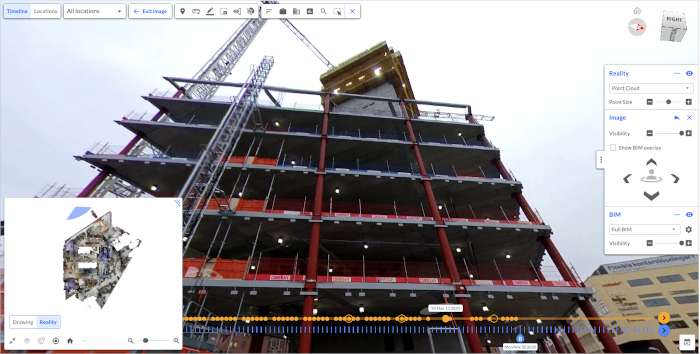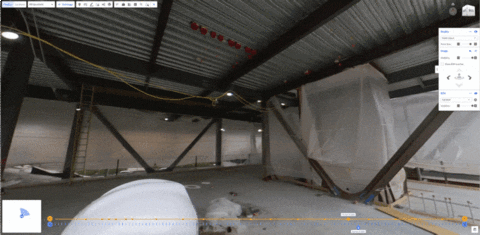 Henrik Ljungberg, Digital Innovation Manager at Skanska, talks about how the Reconstruct and Insta360 integration is driving value and efficiency for Skanska.
"When you use the Reconstruct Capture app, you unlock the potential of having a structured workflow for photo- video- and 360-video documentation. Throughout the construction phase you are able to collect data that can be used to drive value and efficiency in many different areas. Safety, quality, and progress of course, especially in communication with all involved stakeholders. We find new scenarios almost every day for which we can use the photos that we have captured in an organized way using the Reconstruct Capture app. It's truly amazing that such a simple solution can give so much value in so many areas." Ljungberg said.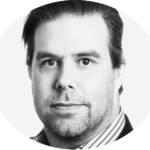 "We find new scenarios almost every day for which we can use the photos that we have captured in an organized way using the Reconstruct Capture app." Henrik Ljungberg, Digital Innovation Manager at Skanska
How to use an Insta360 camera with the Reconstruct Capture App
You can take advantage of the integration in 3 easy steps:
Download the Reconstruct Capture App from the Apple App Store or Google Play Store
Connect your Insta360 camera to the app
Capture 360° images and videos of your indoor and outdoor spaces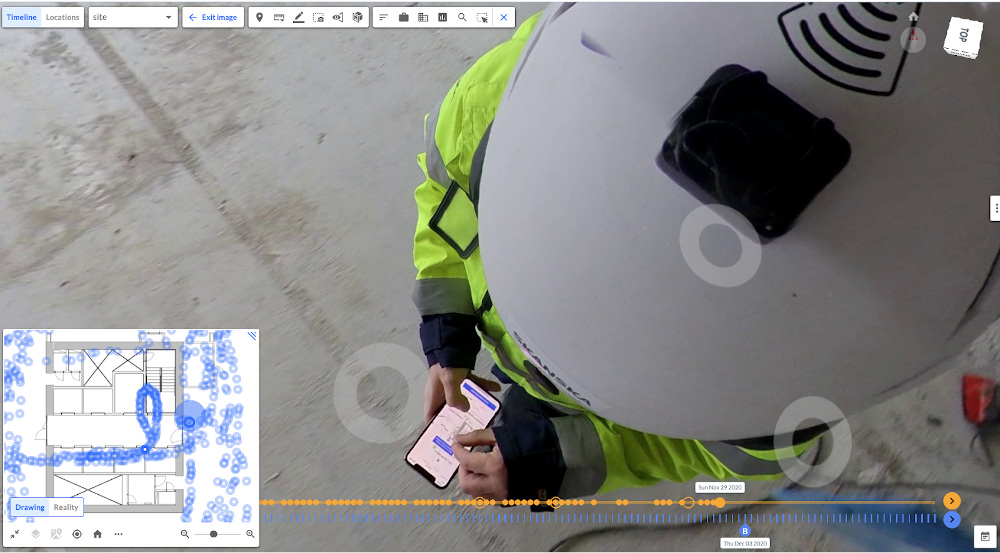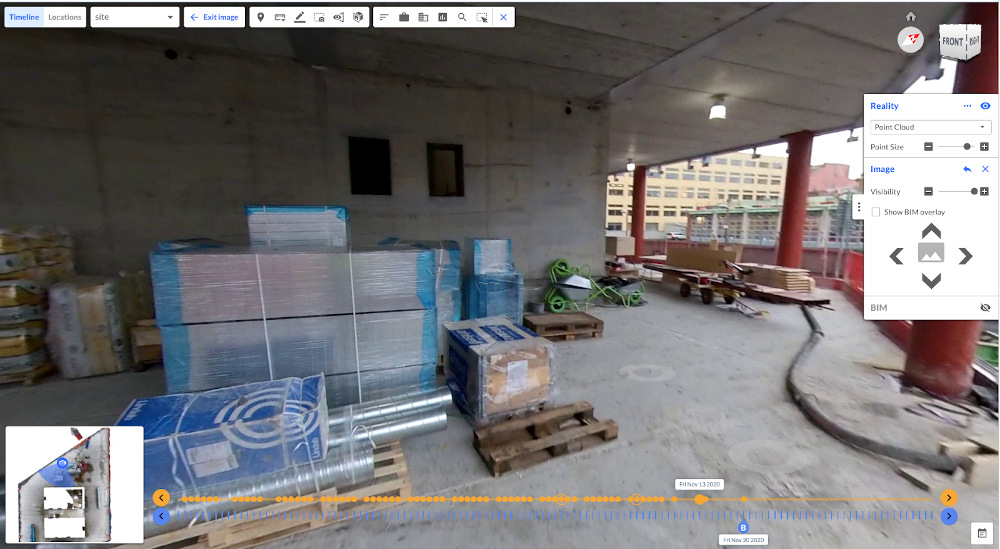 Do you need the Capture App to use Reconstruct and Insta360?
No, you do not need to use Capture App to use and benefit from Reconstruct and Insta360's integration. Team members can take a video with an Insta360 camera using the Insta360 app and upload the video into Reconstruct. Reconstruct automatically maps indoors and outdoors in 3D and 2D using Insta360 videos.
You can also upload native Insta360 file formats into Reconstruct's web-based data manager. The data manager processes these videos with their native file formats in the cloud and converts them into 3D and measurable street-view experiences.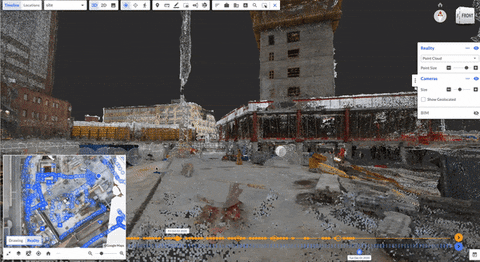 ---
Keen to keep up to date on Insta360 stories? Keep an eye on our blog and sign up for our mailing list. You can also contact our Enterprise team directly to see how 360 cameras can benefit your business.