The hospitality industry has been one of the hardest hit industries by COVID-19, with most bookings cancelled or delayed for the foreseeable future. But while travel plans might be on hold for now, many people still haven't stopped dreaming of their next vacation. And they're actively looking for inspiration for where to go next.
One place hotels can continue to meet their customers is in virtual reality. Hotel virtual tours can bring potential guests to resorts remotely and allow them to view rooms and facilities before booking. Guests can "try before they buy", without getting overloaded with unnecessary descriptions and information. In turn, hotels can attract more customers and secure more bookings.
A hotel virtual tour should represent facilities accurately, but attractively, and provide a high-quality, immersive experience. We interviewed Vladimir Varnavskii, the founder of VResorts, to get his insights on this growing industry and how they film hotel virtual tours.
Check out one of their productions for Conrad Koh Samui resort in Thailand below.
1. What sort of VR content does VResorts produce?
VResorts is a virtual reality solutions company focusing on the hospitality industry, with our own VR hotel booking platform.
We enable VR users to book directly with hotels by providing immersive virtual tours of hotels, resorts and destinations they would like to visit. We also provide sales and marketing tools and other VR content for hotels to help them boost their sales and social media presence.
We decided to film VR hotel and resort content because we like to capture gorgeous locations. Our production team are of the highest caliber, having worked with Discovery Channel and National Geographic to film beautiful landscapes and nature in the past.
Our team are experts using VR filming equipment. We believe virtual reality is the way of the future. We want to bring the future to now and help drive VR content in our very own way.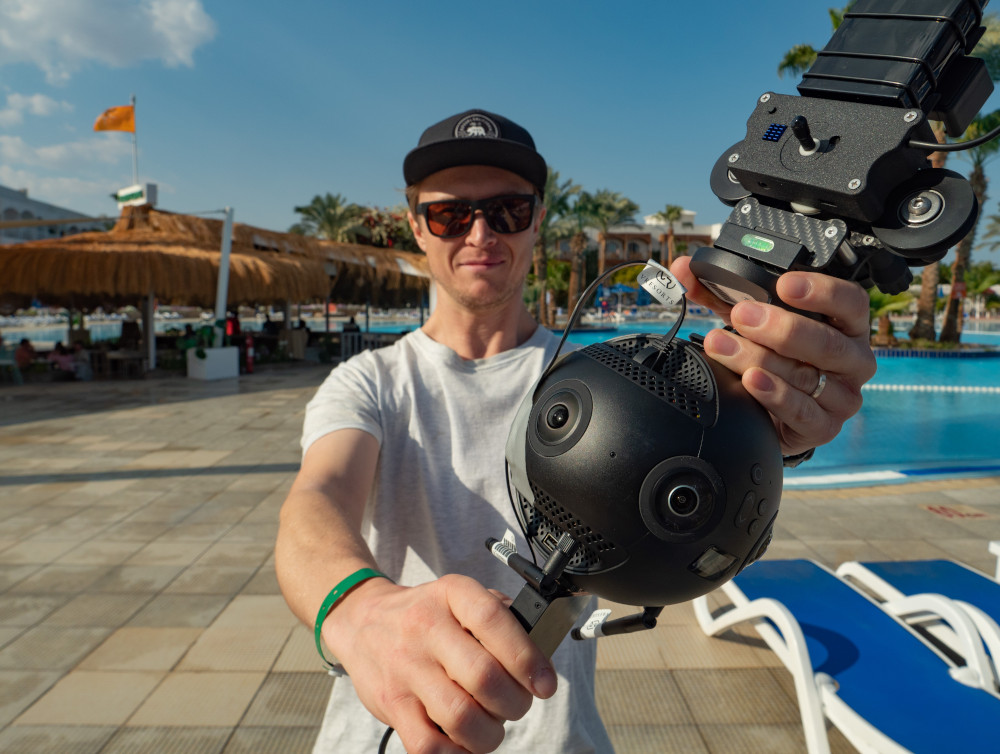 2. How can VR hotel content help resorts attract customers?
There are so many different ways our clients can use VR content. They might use it for trade shows, wedding or MICE (Meetings, incentives, conferencing, exhibitions) conferences, at meetings with potential partners and agencies, transferring guests from airports to the hotel, or even for in house training of their staff.
By showcasing their hotels in VR, especially at these kinds of events, their hotel booths can stand out among other hotels. It also provides a unique experience for their potential buyers and potential customers.
One of the best things about VR hotel content is that it brings guests to the resorts as if they were there and they can view the rooms and facilities. The immersive experience captures angles that traditional flat content cannot present to viewers.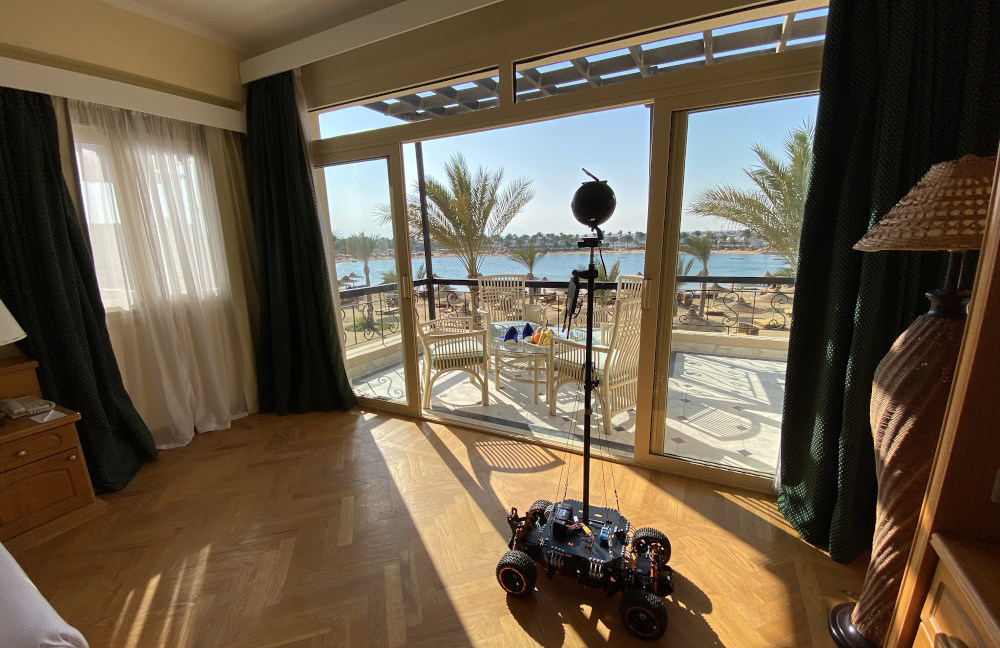 VR is becoming more and more popular. This year, VR headset users reached 200 million globally. Hotels can now advertise over these platforms and use them as a new channel of engagement with customers.
3. How do you select a 360 camera for filming hotel virtual tours?
We use a range of 360 cameras during our shoots. They all have different uses and functionalities for the shot we are trying to produce. For instance, we might use a different camera for drone and waterproof shots than for a timelapse.
When it comes to choosing a 360 camera for hotel virtual tours, you need to look at a few things:
Video resolution: 8K-10K is our usual preference
Camera mobility: We need to be able to move it into difficult terrain and set up must be easy
Streaming/Remote viewing capabilities: We prefer to not have any cameramen in the shot itself, so we need to be able to view shots live from a distance
Insta360 Pro 2 is a very popular choice among professionals for hotel virtual tours, especially because of the mobility and durability of the camera. We can easily move the camera to different shooting locations, of course handling it with caution. It doesn't require too much setting up, so it's quick and easy to move.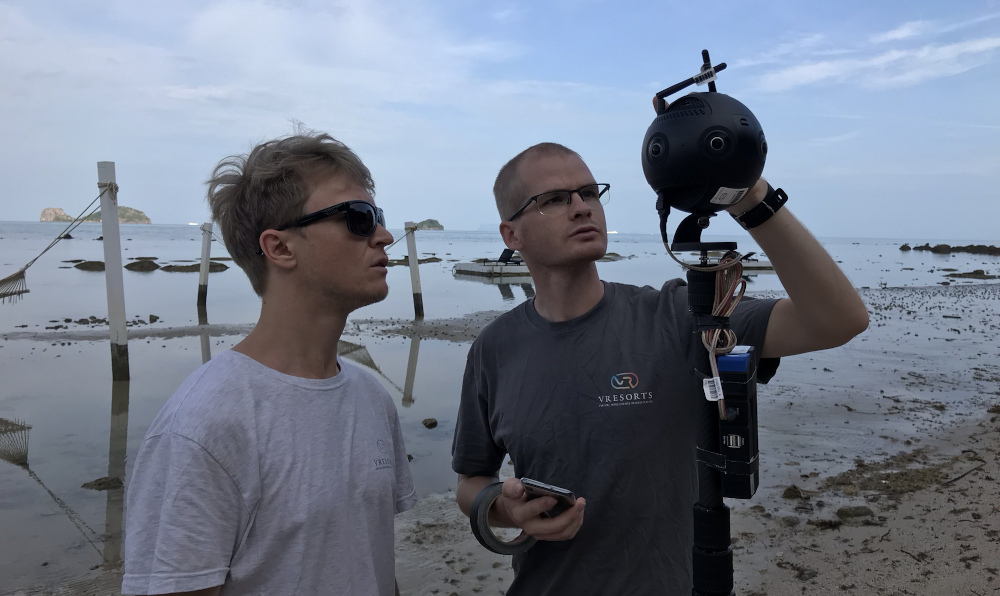 The user experience with Insta360 Pro 2 is great as well. An easier-to-use camera helps a lot with post-production of VR hotel content.
"Insta360 Pro 2 is a very popular choice among professionals for hotel virtual tours, especially because of the mobility and durability of the camera."
We would love to work with the Insta360 Titan in the future, which has 10-bit color instead of regular 8-bit you would find in most products. The difference in picture quality is 64 times more processing power.
4. Can you walk us briefly through your workflow for creating 360 video​?
We create shooting plans before we even arrive to shoot each hotel and then we do location checks when we are on the ground filming.
It is important to check locations at different times of the day to understand the lighting of the scenario we are filming. We check multiple angles and look for open spaces with clean access for our remote buggy to be able to drive through. We can get creative too! We do ziplines and other specific set ups to capture better angles.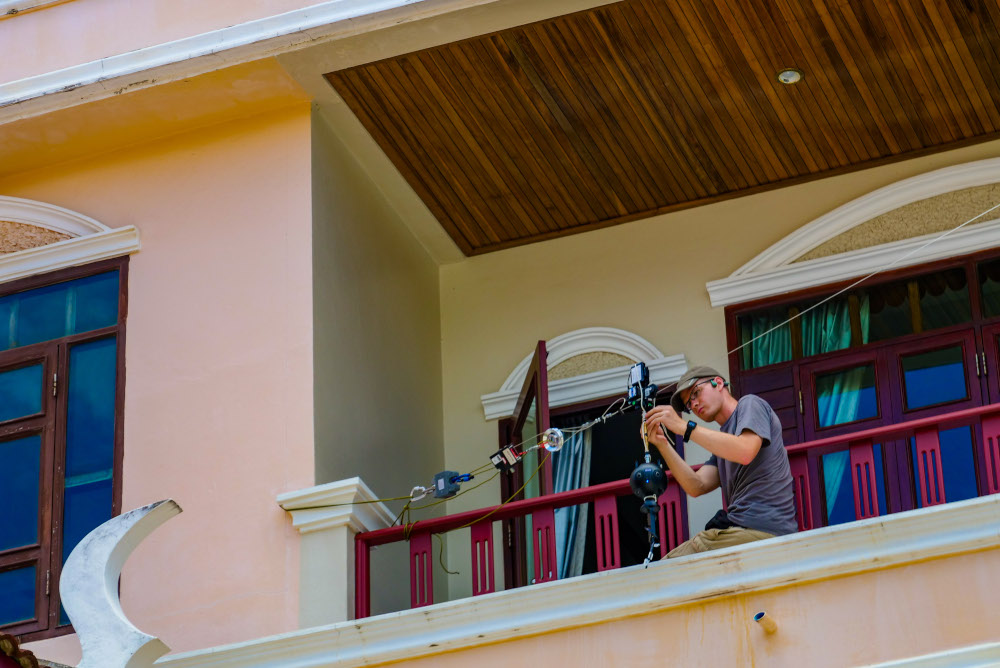 As a photographer, you typically only have one perspective in front of you to photograph or video. With VR equipment, you have to be aware of what you are going to shoot in a total 360 sphere around you. With multiple shots being captured simultaneously, you have to focus both in front and all around the camera.
5. Any advice for VR creators and the hospitality industry during the COVID-19 pandemic?
The concept of "brand awareness" is more important than ever.
Regardless of your targeted audience, everybody dreams, thinks and wishes to travel. Google's Travel Moments that Matter guide says that when people are dreaming, they're just before the planning phase. People are looking for inspiration. This is your opportunity to be top in their mind.
Here are my tips to reach your audience during this time:
Maintain social media presence with entertaining content: Create a small SWAT team with your employees who are able to produce content from home. Yoga teachers, chefs, barmen or your general manager can all tell amazing guest anecdotes or stories.
Polish your website: Most hotel websites are loaded with information that people don't care about during the dreaming stage. Invest in a better content format like 360 web interfaces and VR.
Help your local community, suppliers, healthcare professionals, partners, but most importantly your staff.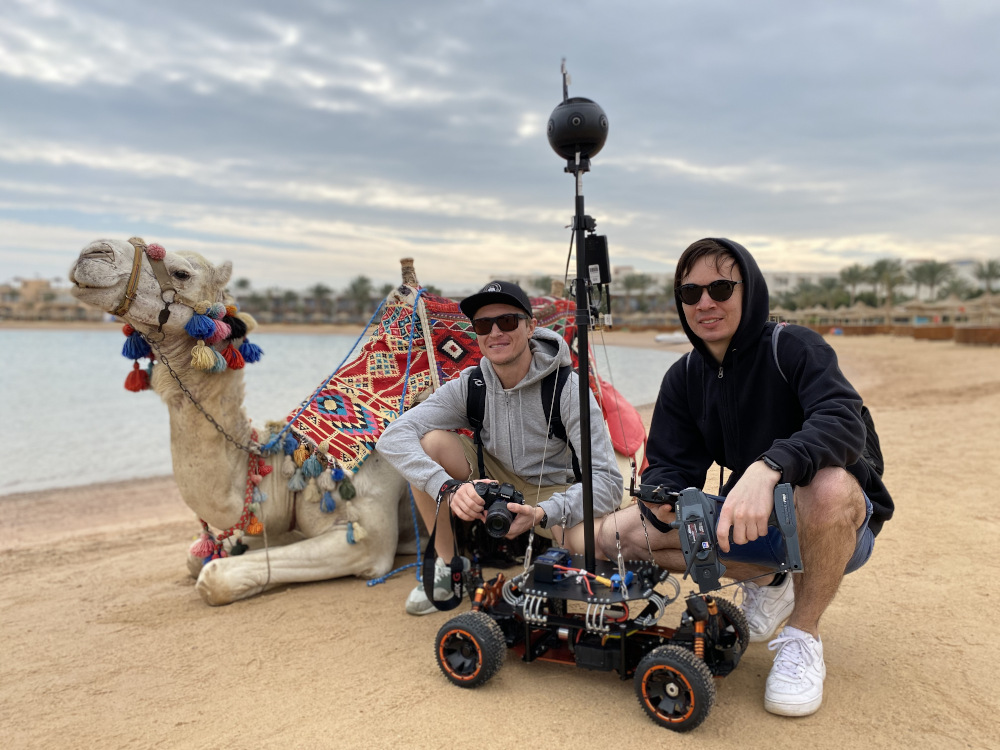 ---
Keen to keep up to date on Insta360 stories? Keep an eye on our blog and sign up for our mailing list. You can also contact our Enterprise team directly to see how 360 cameras can benefit your business.