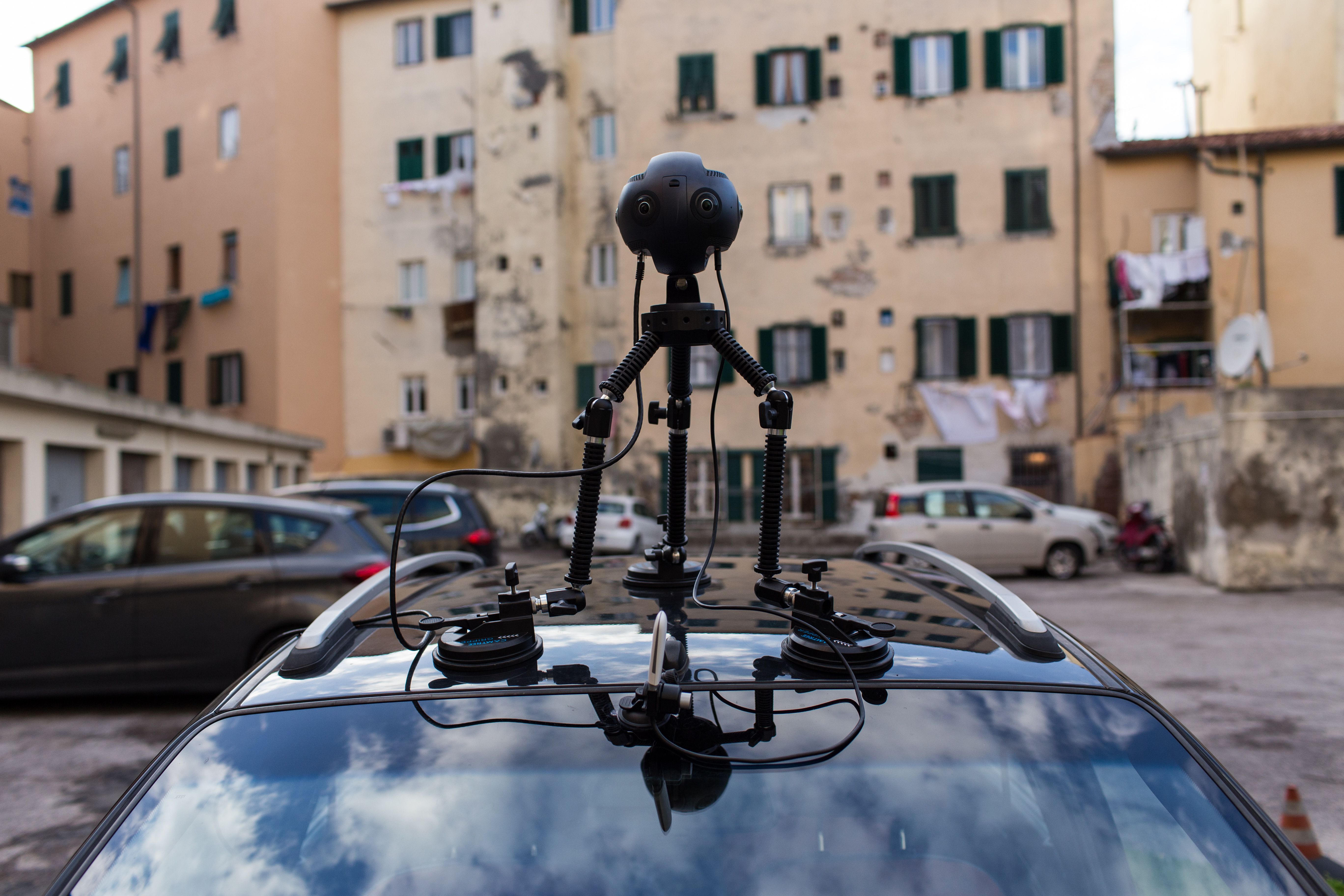 Federico Debetto uses the Insta360 pro to capture 360° imagery from his car.
When we announced earlier this month that the Insta360 Pro is now ready to quickly and simply capture 360° imagery for Google Maps Street View, one response we got was: That's cool, but what for?
There's no one better to answer that question than Federico Debetto, who makes his living as a Google Trusted Photographer — someone who's been certified by Google for their high-quality 360-degree photo submissions to Street View.
We talked with Debetto about how he made the transition to full-time 360 photography, how he turns his Street View credentials into cash, and some surprising opportunities in Albanian tourism.
How did you get started shooting for Google Street View?
I initially started a web agency in 2001, which eventually led me into 360 photo services. Around mid-2013, I learned about being a Google Trusted Photographer and successfully applied.
In May 2017, I had the honor of being invited to the Google Street View Summit in Tokyo. This is where I saw the Insta360 Pro for the first time, and I fell in love with it right away. The system is so simple, and what I got hooked on was being able to capture images that are stitched together in real time.
How do you join the Google Trusted Photographer program?
It's easy now because you only need 50 approved 360 photos on Google maps to get the trusted badge. After the 50 photos, you get an official request to join Google Street View. Basically, if you have a good camera and well-done photos, then you're in. Just remember to take good photos!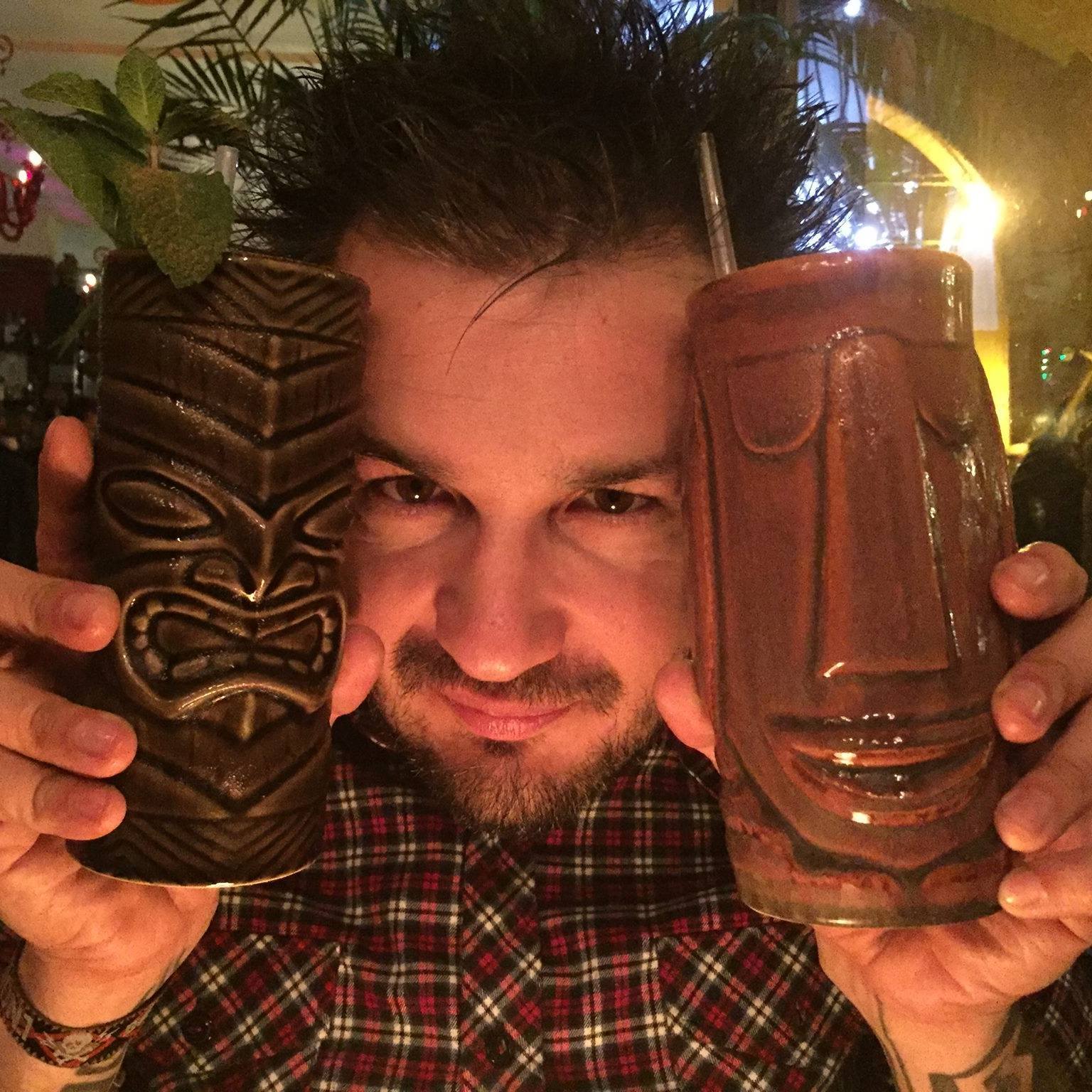 Federico Debetto has been making a living as a full-time 360° photographer for almost 3 years.
Have you been able to earn a living as a Google Trusted Photographer?
I'm a full-time Google Trusted Photographer and I love this job. In May 2015, I created my first tourism project using this technology. And from that date onwards, I worked towards becoming a full-time photographer.
What makes you passionate about Street View?
It would definitely be promoting tourism. I think the power of 360 photography comes from being able to tell stories in a more complete way. Last year we worked with the Ministry of Tourism in Albania to cover the beaches, parks, and other tourist-populated areas of the country. There were many areas which were still missing roads. You have to advertise your country in the best possible way, and this is the most advanced way to do it. We can create something that will educate tourists from around the world because they are still unaware of how beautiful this place is.
How did the Albanian project come about?
I was there to make a product video for a client there that sold wine. During the premiere of the client's product, I met another guest who happened to be from the Ministry of Tourism in Albania. She came to say that it was a great video and asked if I was a filmmaker. "No, I'm actually a Google photographer," I said. She asked if we could apply the concept to tourism in Albania. The ministry set up a meeting just 3 days after we met, and I told her all the exciting ways we could do this project. We reached an agreement and began to capture the first photos last May. After about 6 months, we inserted approximately 3,000 360 panoramas into public places, such as unique archeological parks and businesses.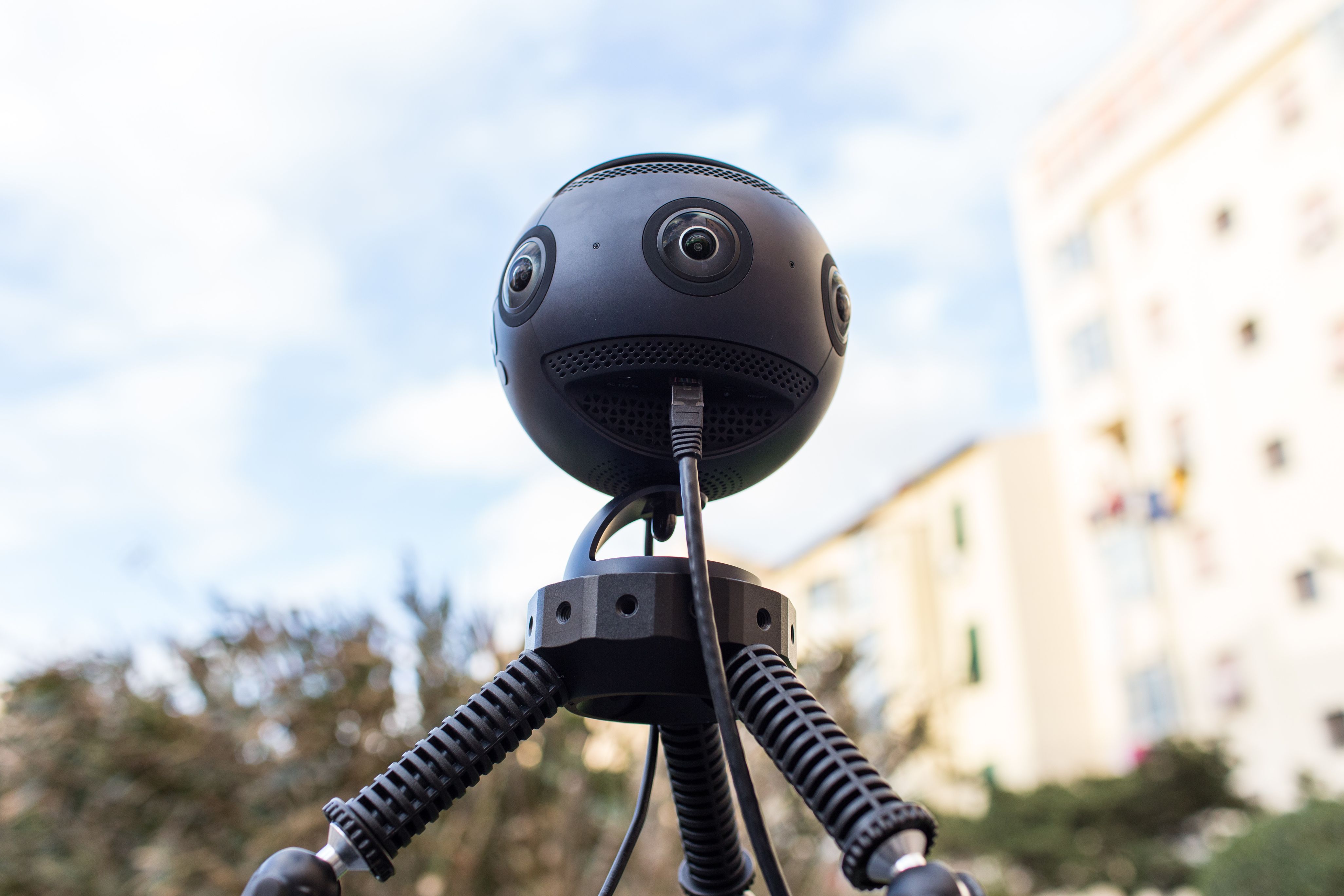 The Insta360 Pro is now certified by Google as an official Street View ready camera.
How did you promote the project in Albania?
The Albanian project was placed on the national tourism website of Albania and we created a dedicated Facebook page called Virtual Albania that has collected around 10,000 likes in less than 6 months. The project is not just a side gig — it is a service to help people discover places. The project collected over 8 million views in less than 6 months. People learn about the tour through many different channels, and one of them is Google Street View.
We heard you're working on capturing a remote island in Tuscany for Street View. What's the plan?
Elba Island, in Tuscany, spans about 150 km of coastlines and has 7 different municipalities. The island has disproportionately large pristine beaches for its small size. The problem at the moment is that the biking and walking trails are not on Google Maps. You simply cannot navigate through these spots. People don't know about these places so the project will help cover these paths for people that decide to take a stroll around the island.
What's in your gear kit when you head out the door on a shoot? What's your process like?
I used to travel with just my standard camera — an 8mm lens Canon, and sometimes a Sigma. I have a tripod with a dedicated panoramic head. This makes it possible to take 360 photos in 4 separate shots and make it panoramic. The problem is that at the end of the shooting, you're left with lots of different shots to stitch together. It is simply unsustainable to make 40 individual panoramic shots. The Insta360 Pro makes this process a walk in the park though, because the live stitching is so efficient. I can now take thousands of these shots just by pointing and shooting and shift all my focus to the shooting rather than the stitching. For the project on Elba Island, I have created a dedicated backpack that is fully integrated with the Insta360 Pro. The priority was to have a set up that will be light, less than 10 kg, and be easily used on outdoor paths.
Keep up with the latest in 360 photos and video by joining Insta360's user group on Facebook.
---
Keen to keep up to date on Insta360 stories? Keep an eye on our blog and sign up for our mailing list. You can also contact our Enterprise team directly to see how 360 cameras can benefit your business.