If you're a car enthusiast, content creator, or want killer videos on the road, Insta360's range of 360 action cameras is the answer. Whether you want easy, pocket cam action with X3, or the ability to scale up with the RS Twin, these two cameras offer limitless options to shoot your next car shoot, road trip, or track day.
In this blog, we'll walk you through our favorite shots, as well as a round-up of the essential accessories to ensure your next road trip looks absolutely killer.
Shot 1: The Car Bumper Shot
A must-try for anyone on the road! Mount the Invisible Selfie Stick to your car's rear bumper, for a third-person, GTA view of your ride! When you use a 360 camera like Insta360 X3, the stick is automatically edited out when you import the footage into the Insta360 app. Magic!
There are lots of options with this shot to get even better-looking footage. If you're road-tripping, for example, try a hyperlapse: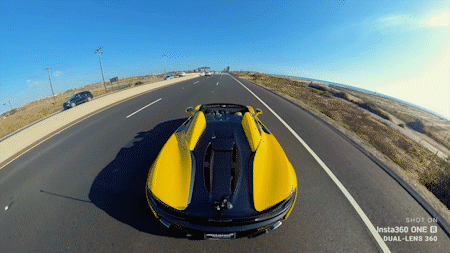 You can even dial in your settings to shoot at night. Try playing with exposure settings or add some ND8 Filters (depending on lighting).
Shot 2: The MultiView Shot
A vlogger favorite! Shoot two perspectives with ease when you MultiView. Get eyes on the road, and eyes in the cabin while you rack up the miles. Slick.
Just shoot your video in regular 5.7K 360, then select Car MultiView when you open the footage in the app. You'll then see both directions at once, and can optimize the angle for the best shot. Effortless, and professional. Check it out: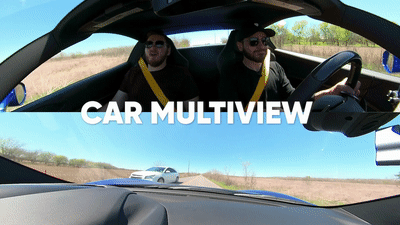 Shot 3: The Fake Drone Shot
You're going to need someone in the passenger seat for this one! So long as you have an Invisible Selfie Stick, you have the potential for some unique perspectives. Move it around, and it's almost as though a drone is following your car!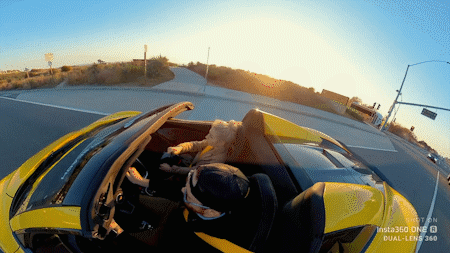 Shot 4: The Front Shot
Get a unique perspective of you driving by mounting your Insta360 by your wing mirror with a suction cup and Invisible Selfie Stick. This is something you'd never be able to do with a standard action cam.
Worthy Mention: Loop Recording
Goodbye dashcams… we've got that handled!
Loop recording is perfect for when you're on the road and not quite sure what will happen. Just mount the camera in advance, wait until something happens that you want to capture, then stop recording once it's over. Only the preceding minutes of footage will be saved, freeing up vital space on your memory card.
Our Top Picks - Camera Accesorries:
Got your camera already? Then here's our list of essential accessories for anyone hitting the road with their Insta360 camera.
The Dash Cam Mount is essential for any interior shots or if you need eyes on the road (think Loop Recording!).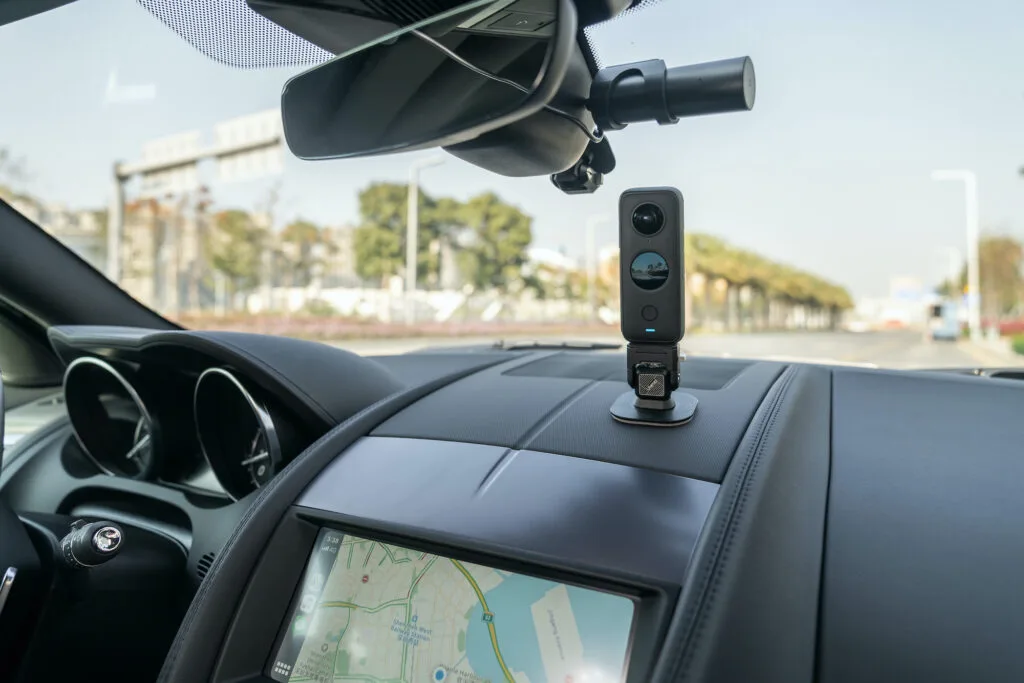 Our Suction Cup Mount unlocks some seriously nice angles to try with your ride. Capture the best of your road trip or a unique angle of your car.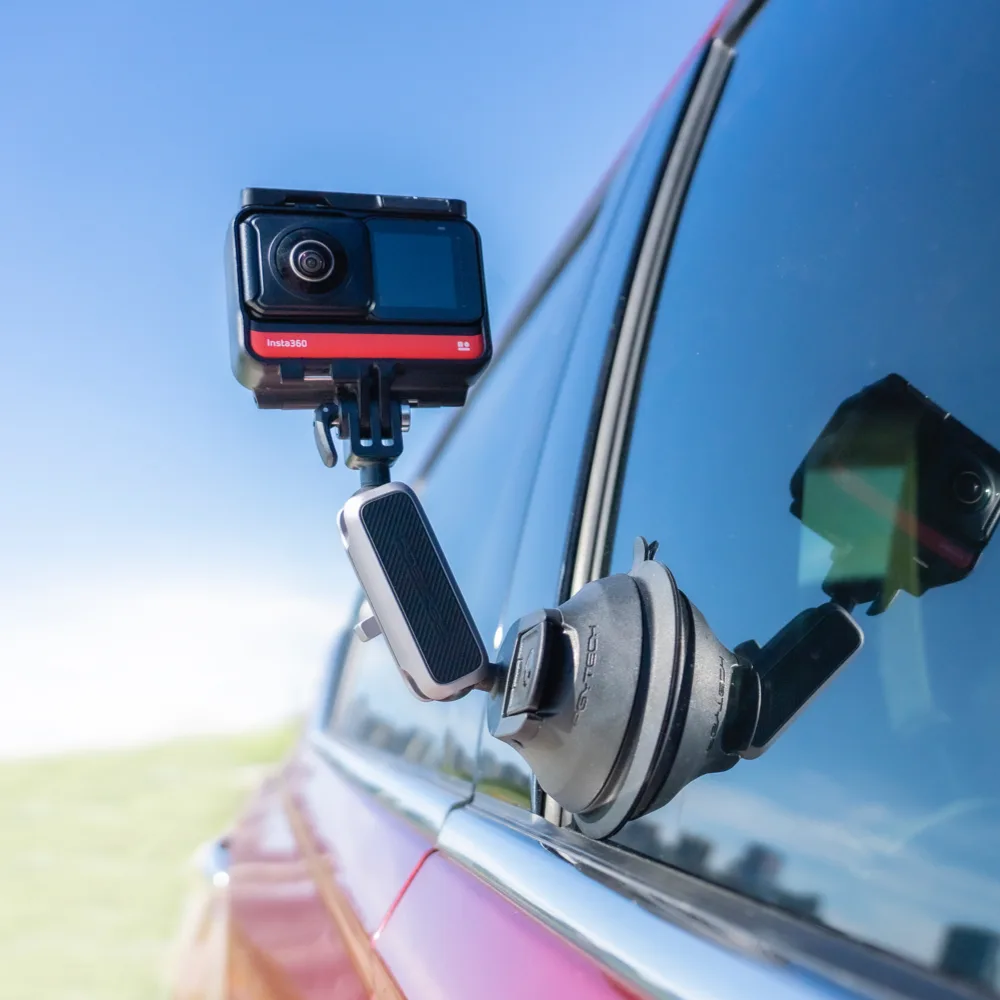 Don't forget your Invisible Selfie Stick! Whether using it for third-person shots or if you've got a passenger, this is a best-seller for a reason.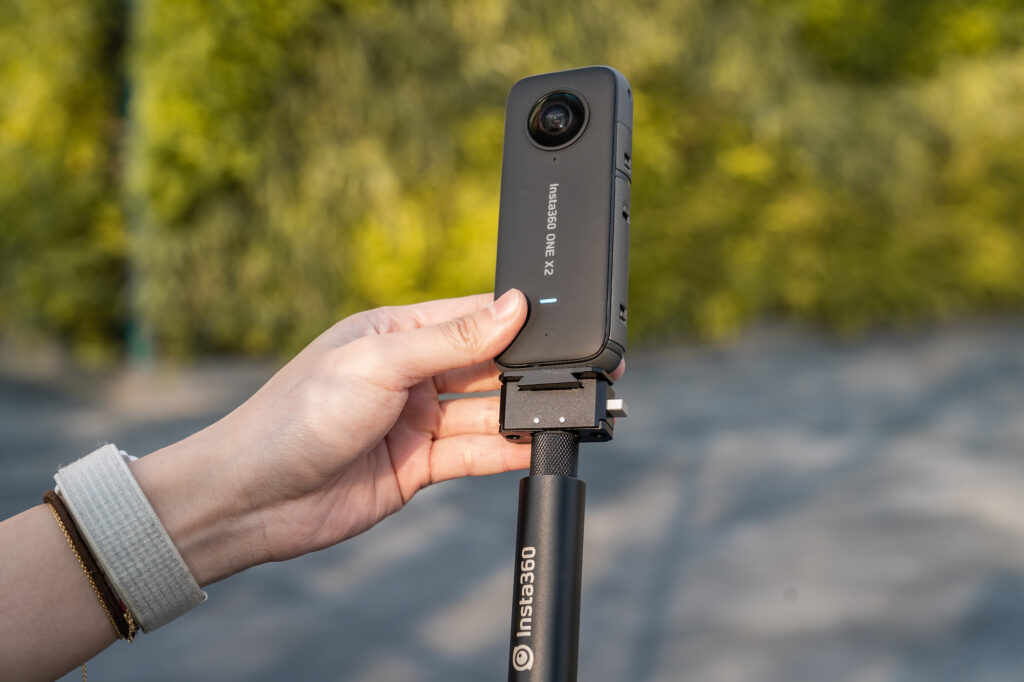 Check out this video to see how to use each of these car accessories together:
Bringing It Together...
Killer accessories, unbeatable stabilization, and an easy-to-use app allow for creative edits that make Insta360 cameras stand out for drivers all over the world. 360 car cameras are an ever-evolving space, and our community is out there creating some of the best 360 car content out there! Check out some of them below, then hit the road!
---
Keen to keep up to date on Insta360 stories? Keep an eye on our blog and sign up for our mailing list.