In our thinking, 360-degree cameras are revolutionary on two different levels.
On one level, they give unprecedented freedom to a viewer — the freedom to explore every facet of a scene and absorb its whole, rich context.
The second breakthrough is the freedom they give to creators. By seamlessly capturing every angle of a scene in one integrated device, 360 cameras both ensure that you will never miss an important detail and also enable you to put together shots that were previously only possible with multi-camera rigs.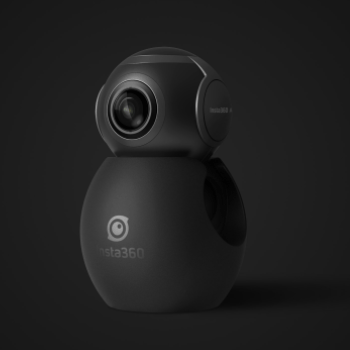 The latest update to the Insta360 Air app is about that second level of freedom.
The Insta360 Air allows you to broadcast life from any angle.
After downloading version 1.7.0 of the app, you will see an option on the far right of the camera interface for "Animation Live", allowing you to easily control what viewers see during live broadcasts.
That means that whether you want an audience to focus on a particular "pocket" of a 360-degree scene that will appear to them in a standard rectangular format, or whether you want to give them the whole scene at once using a stereographic projection (a.k.a. "little planets" and inverted "little planets"), all you have to do is adjust the view on your preview screen using the same swiping and pinching gestures that Insta360 users have always used to review their 360 content. Whatever you see, they see.
Also, if you're trying to do your best Kendrick Lamar impression — live and for a global audience — this is the feature for you.
Now, when you go live using either the Insta360 Air or Insta360 Nano, it's up to you whether you want to let your viewers explore a scene freely or whether you want to guide them through it, changing the perspective dynamically as you go.
The entire moment is there. All you have to do is choose what to share.
---
Keen to keep up to date on Insta360 stories? Keep an eye on our blog and sign up for our mailing list.