It's finally here! We've released an all-new super app, called simply "Insta360". The new app will let Insta360 ONE X and Insta360 ONE R creators take advantage of more of our latest and greatest features. And this is only the start—big things are planned for this app in the future.
With an integrated app, ONE X users will be able to enjoy more new app features, updates and optimizations quicker than before.
The new app is available for both iOS users and Android users, with the same features available in both versions. By integrating the ONE X and ONE R apps, we'll be able to deliver updates across iOS and Android operating systems easier and faster.
ONE R and ONE X users can download the app now in the App Store (version 1.3.2) or Google Play Store (version 1.3.7). The previous Insta360 ONE R app has been renamed Insta360 in the store.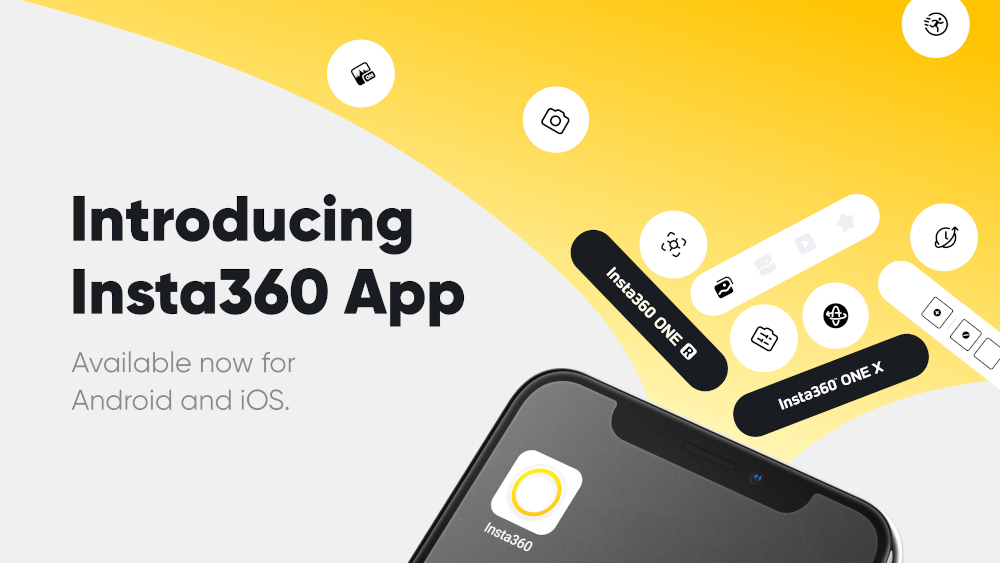 Top 7 editing features in the Insta360 App for ONE X users
Here are some of the most exciting features in the Insta360 App that ONE X users can now enjoy:
1. Deep Track
The app's AI powered tracking algorithm will keep your target locked in center-frame. To use Deep Track, tap and long press on your target to start tracking. It'll stay locked on even if your subject goes behind an obstacle. It's AI magic.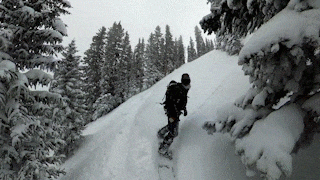 2. Freeze Frame
Freeze Frames will blow you away. Uber slow-mo or totally frozen segments of your video that you can reframe. Just head to the Speed tab to access it.
3. Jump Cut
Use 'Jump Cut' to cut several parts of your timeline and stitch them together in the Trim tab. Your selected clips will become one complete video automatically.
4. No-Download Editing
No need to download your footage first to your phone before editing your footage! Just connect your ONE X or ONE R to your phone and edit your footage directly. It's faster and saves you storage space on your phone. You can also now resume broken downloads when you need to download files to your local album.
5. Improved MultiView
MultiView now automatically identifies the shooter, so you don't need to manually adjust the angle. This update also brings a new split-screen effect for both ONE X and ONE R users so that you can easily shoot and show the BTS of your shot at once.
6. Histogram Display
While shooting you can now bring up a live histogram to check the exposure of your shot. You can use this to get a better shot in real time without having to correct it in post.
7. Shot Lab
Shot Lab is a hub of creative templates powered by AI. Both Android and iOS ONE X users can try out the Bullet Time Mix, Spin View and Roll Planet templates now.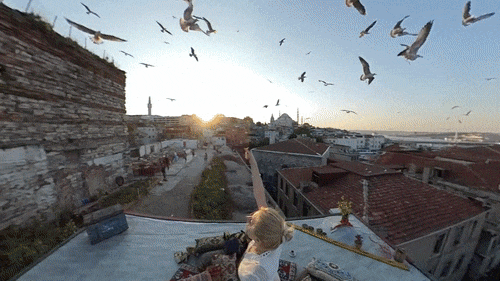 What's new with this version 
The Insta360 App also brings some new updates compared to the previous Insta360 ONE R app version:
You can now adjust the keyframe position after setting them on 360 clips
You can now try out a new split-screen effect in MultiView
File sizes and app storage has been optimized, so the app takes up less space on your phone
ColorPlus has been improved to enhance the details of dark parts of photos and videos
How to start using the new Insta360 app
From now on, app updates for ONE X will be delivered exclusively via the new app, so you're recommended to make the switch as soon as possible.
Before you do though, there are some important things to note. Any photos or videos you currently have saved in your ONE X app album will be automatically transferred to the new app. But make sure to finish and export all in-progress edits before migrating to the new app! Any in-progress edits will not be transferred to the new app and will be deleted after your content has been migrated. Export your Stories too, as saved Stories will not be transferred.
When you're ready to migrate your content, download the new Insta360 app and the ONE X app update (iOS v2.1.2 and Android v1.7.9). Then return back to the ONE X app, open the app album and follow the steps to migrate.
You can keep your ONE X app around for a few things like gyro calibration, stitching correction and connecting to your Bluetooth remote. But for everything else, the Insta360 App can do it and more!
Download the new app now in the App Store, Google Play Store or from our official website.
---
Keen to keep up to date on Insta360 stories? Keep an eye on our blog and sign up for our mailing list.