Insta360 today announced the Insta360 GO 2 Minions Edition camera is now available to order via Insta360.com. The limited-edition camera is based on Illumination's global phenomenon, Minions, from the world's most successful animated film franchise.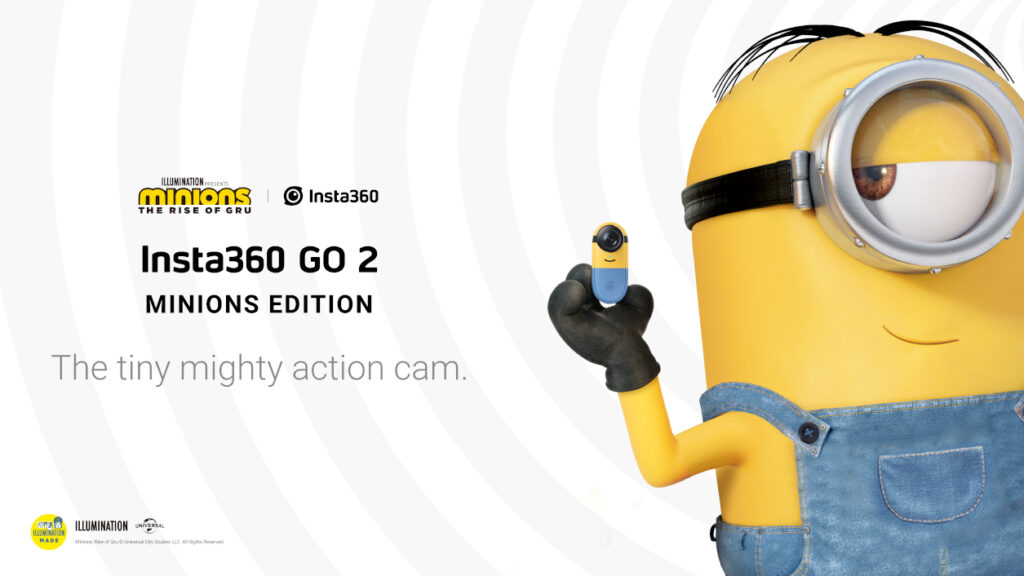 Weighing in at less than an ounce and no bigger than your thumb, Insta360 GO 2 is the world's smallest action cam. With the Minions Edition, the camera takes on the iconic appearance of the Minions with a signature yellow-and-blue design. The camera's ultra-wide lens mimics the single eye of a Minion and captures crisp, stabilized 1440p 50fps video.
The camera's tiny magnetic form factor and a host of in-the-box accessories enable it to be mounted anywhere — meaning fans of all ages can now wear their own personal Minion on their shirt or even mount it on their dog or car. Since the release of Insta360 GO 2 in March, the camera has received multiple industry accolades for its ultra-lightweight and wearable design, including a Good Design Award by the Japan Institute of Design Promotion.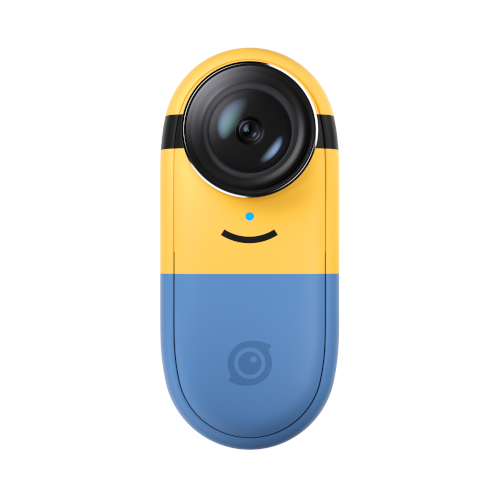 "Our action cameras are all about having fun and capturing your adventures. Designing a camera based on Illumination's global phenomenon, the Minions, was a perfect fit for Insta360," said Michael Shabun, VP of Marketing and Business Development at Insta360.
Insta360 GO 2 Minions Edition is available now via Insta360.com in the U.S, Canada, Japan, Mainland China, Hong Kong and Taiwan. Want to pick it up as a gift for a Minions fan? Order by December 14 for Christmas delivery.
Insta360 GO 2 Minions Edition retails for $329.99. The camera comes with a Charge Case (also with a Minions design), Lens Guard and three mounting accessories—the Magnet Pendant, Easy Clip and Pivot Stand.
---
Keen to keep up to date on Insta360 stories? Keep an eye on our blog and sign up for our mailing list.