TimeShift Tutorial
Shooting Equipment: Insta360 ONE X, Invisible Selfie Stick for ONE X

Shooting Scene: Outdoor places with spacious room
Tutorial:
1.Setup for video recording
Turn on the camera. Press the power button (the small one) to switch to settings. Press the shutter button (the large one) to switch to video settings. Adjust the resolution & frame rate to 5.7K 30fps.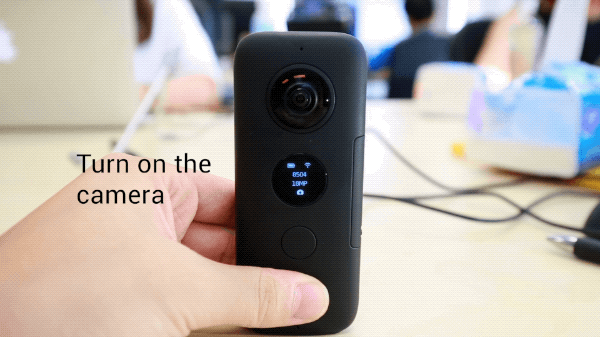 2.Attach ONE X to the selfie stick and start recording
Attach ONE X to the invisible selfie stick accessory. Press the shutter button to start recording. During recording, keep one lens facing forward and the other backward.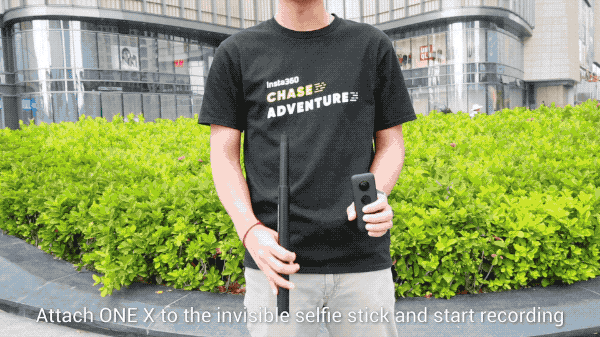 3.Use FreeCapture to edit
Connect ONE X to your phone, open ONE X App, then download the video from the camera to App Album. Go to video edit page, tap the button at the lower right corner or long-press on the screen to use FreeCapture function. Choose Pivot Point to adjust perspectives.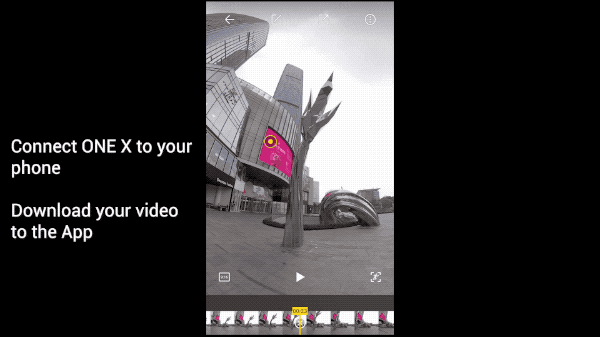 4.Adjust speed and export your video
Tap the edit button at the top of the screen, then choose Speed function at the bottom to adjust the speed. It's recommended to turn on Motion Blur effect to convey a sense of speed. It's better to adjust the speed to 16X (Hyperlapse) at the beginning and the end of the video, and use normal speed (no need to adjust) or ½X speed for the key moments.
After editing, tap the share button at the upper right corner and share your work to Insta360 Community or export to your local album. Please note that the adjusted speed only takes effect after exporting.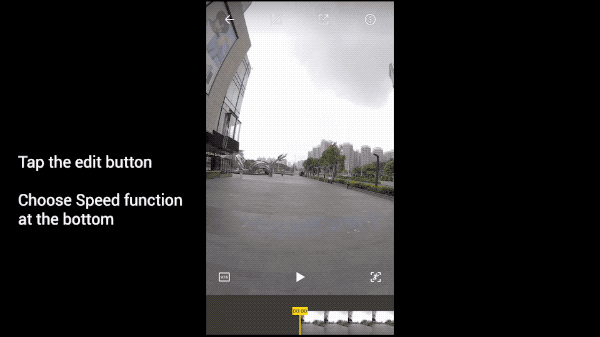 Here are a few examples from our users to get you inspired: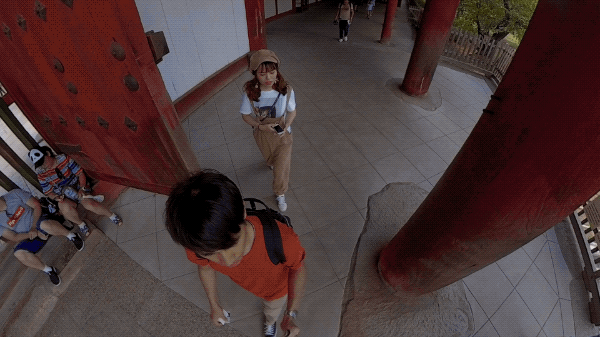 Tips:
1.To get better effect, it's recommended to have gyro calibration and stitching calibration before shooting.
2.Add background music in your video to spice it up and make your work more outstanding!

How to join the challenge:
1. Log into Insta360 Community via the Insta360 ONE X app.
2. Tap 'Explore' — 'Post' — Select a video —Tag #TimeShift — Tap 'Share'!
3. The best entries will be featured on the Insta360 Community home page for Insta360 users around the world. Get creating!