How do I check the Serial Number of my ONE X?
1. You can check the bottom of the box your ONE X came in. You will find the Serial Number attached.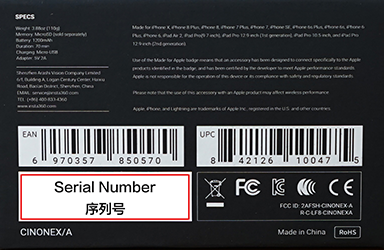 2. Alternatively, enter the ONE X's settings, press the shutter button to switch to "More Settings" and press the power button to choose "About" then press the shutter button again to get your Serial Number.