Insta360 4K App Tutorial
After connecting the 4K camera to the Insta360 App, you should see the following screen.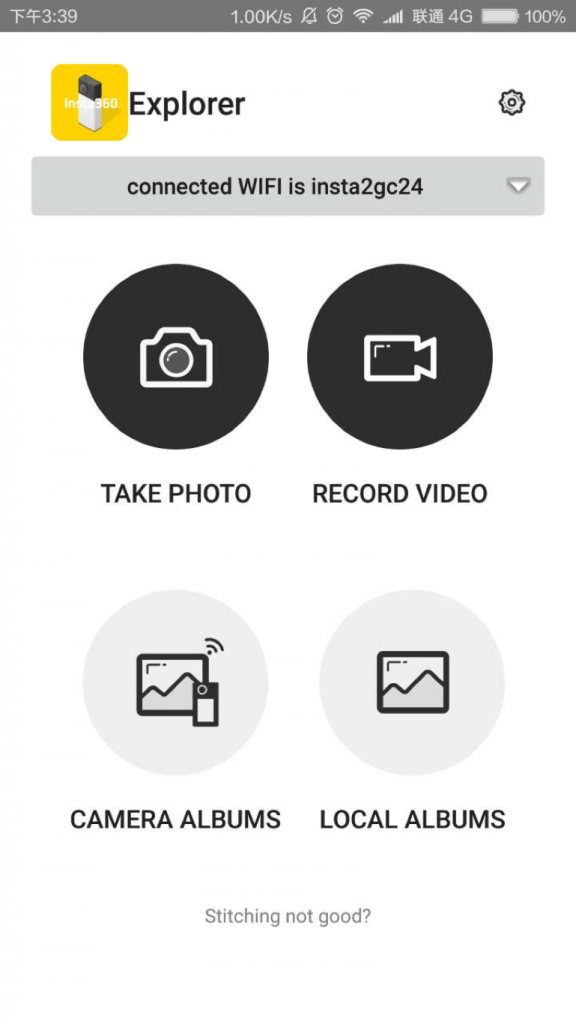 Take Photo
This screen shows a preview of the 4K camera, and indicates the remaining battery charge of the connected Insta360 4K. Remaining photo storage is listed below.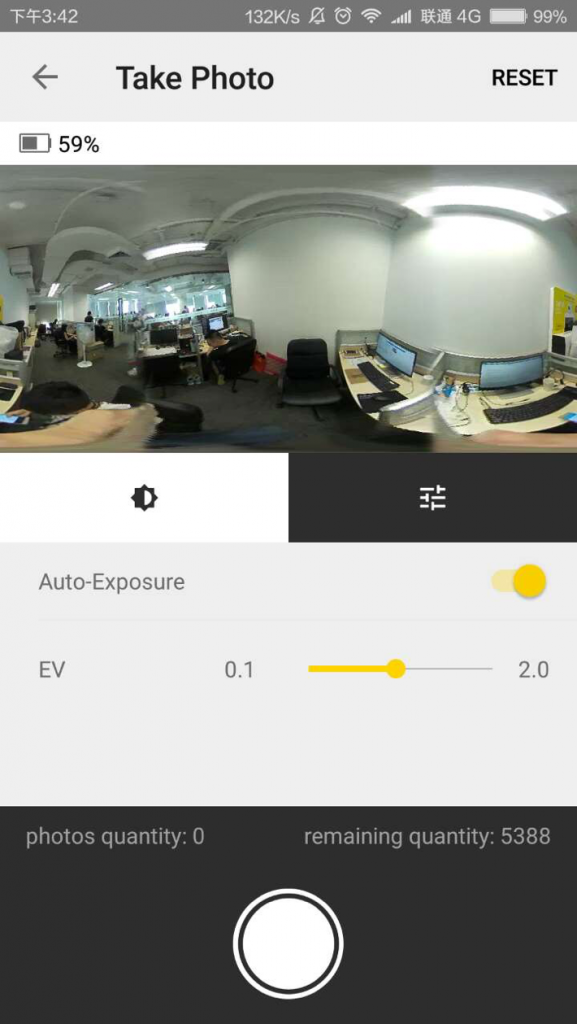 At the TAKE PHOTO settings page, you can alter the Auto-Exposure. ISO, Brightness, Saturation, Contrast and Sharpness.
Video Recording
At the VIDEO RECORDING page, you can have a video preview here. Resolution setting is available here.