Compatibility
Q1 What devices are compatible with ONE X?
ONE X is compatible with iOS 10.0 or above, iPhone 11/11 Pro/11 Pro Max,iPhone X, iPhone XS, iPhone XS Max, iPhone XR, iPhone8/8 plus, iPhone 7/7 plus, iPhone 6s/6s plus, iPhone SE,iPad Pro,iPad (2018).
Insta360 ONE X Android minimum configuration requirements: 1.OTG: Supports OTG 2.System on Chip(SOC): Qualcomm 653/Qualcomm 820/Kirin 950/Exynos 8890 or above 3.System Version: Android 6.0 or above (64-bit Operating system). 4.RAM: RAM 2G or above 5.Supports 5G WiFi Insta360 ONE X Android compatible devices (Phones not included in the list do not necessarily mean they are incompatible. Please refer to the minimum requirements above.) HUAWEI: P30 Pro/P20 Pro/P10/P9/Mate20 pro/Mate 9/Mate 10/Honor 9 Samsung: S9+/S9/S8+/S8/S7/S7 edge/Note 8 XIAOMI: Mix/Mix2/Note3/6/8 OnePlus: 5t Google:Pixel/Pixel 2/Pixel 3 Vivo: X20/X9Plus L OPPO: R11/R9s plus/R9s
Q2. Can my ONE X not be used if my phone is not listed in the compatible list?
The compatibility mainly refers to the ability to install the app successfully and to have the capability to edit footage smoothly in the app. If you find that connection to your ONE X fails, even over a USB cable, this may be due to incompatibility. However, if your phone is not listed in the compatible list, it doesn't mean that your ONE X cannot be used at all. 1.The list is only for the reference. 2.If your device meets the minimum requirements, please check it via USB: Ensure Android mode is on and enable OTG, power on your ONE X, use a USB cable to connect it to your phone, and check it can be recognized.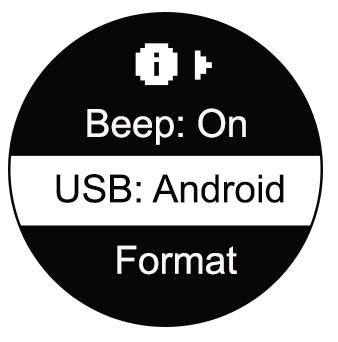 3.If your phone cannot recognize ONE X after following the above instructions, it may be incompatible. In this case you can still use your ONE X independently or wirelessly. 4.If your phone doesn't meet the basic requirements, and is incapable of editing footage, it is recommended to use Studio to stitch and edit footage on computer, here is the tutorial for reference: Insta360 Studio 2019 Tutorial.
Q3 What do I do if my phone is in the compatible list, but it cannot recognize the ONE X via USB cable?
Please follow these steps to troubleshoot: 1.Please use the official USB cable made for ONE X. 2.Please confirm the ONE X is under the correct USB mode: Go to Setting - More - USB to check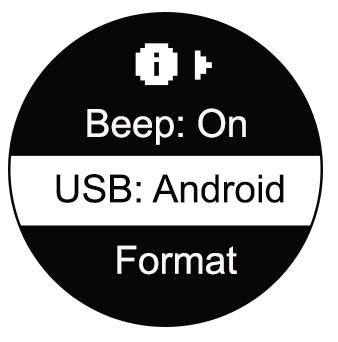 3.If it is an Android device, please refer to this link make sure OTG it enabled. 4.After that, please power on your ONE X, then use the wire to connect it to your phone. If the above does not work, please contact us for further support.
Please click here to contact us for further support.