Loop Effect Tutorial
Please update your ONE X app to
1.3.0 or above.
1. Select a video in your in-app album, and select a segment of 5 seconds or less by editing, adjusting speed, etc.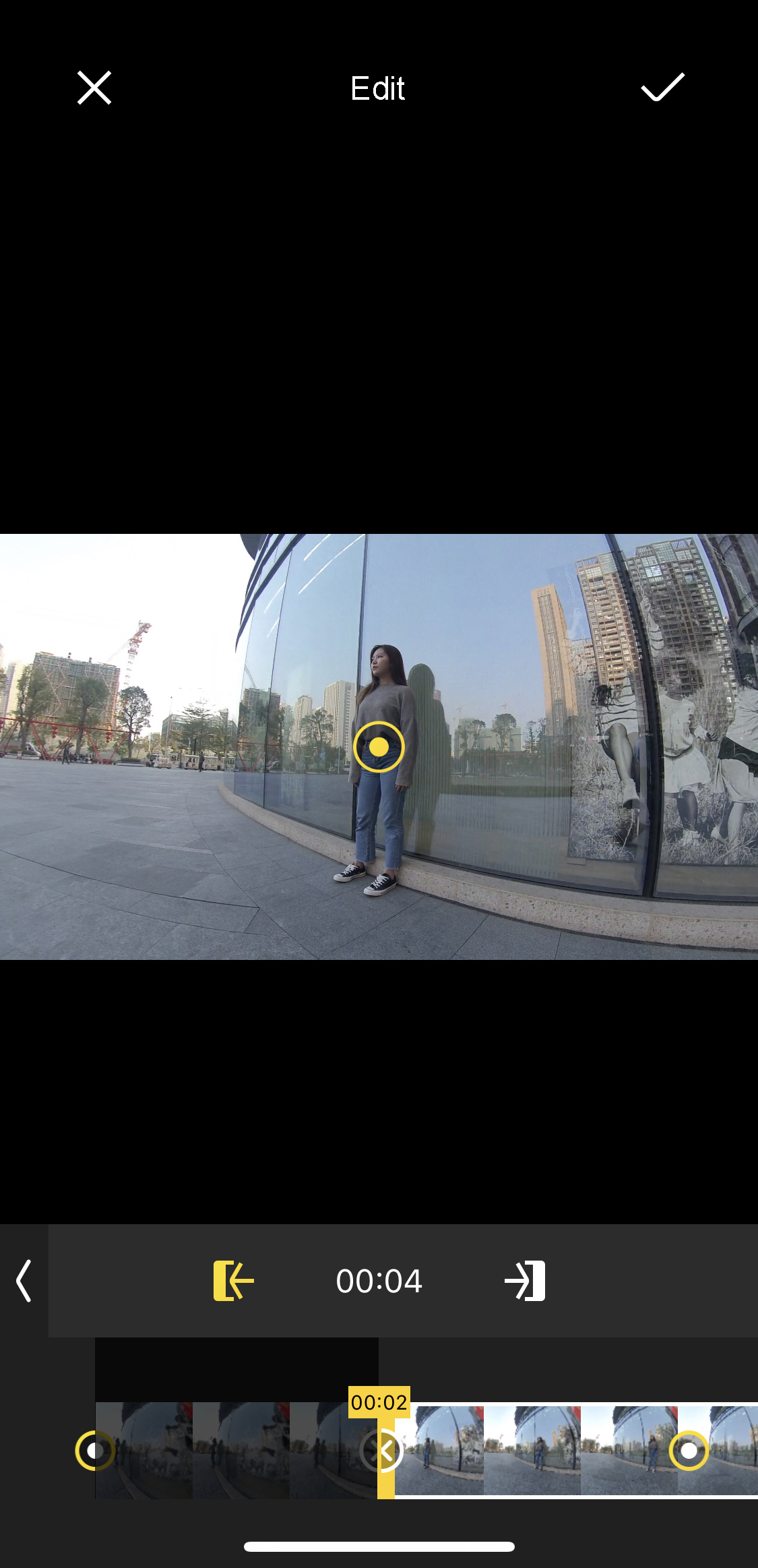 2. Tap "Export" in the upper right corner, and select the social platform you want to share to.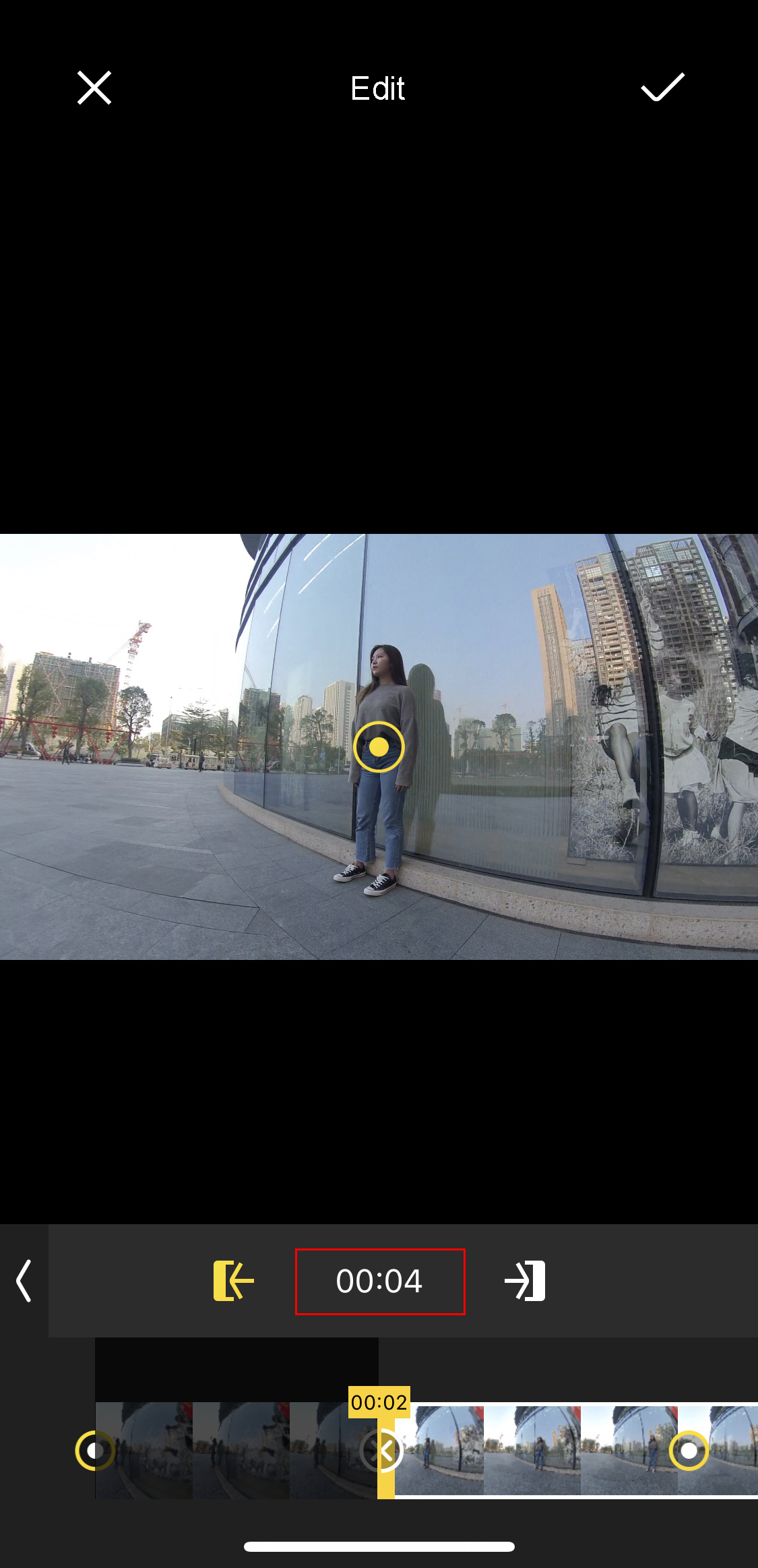 3. Select "FixFrame" and "Loop", and the video will play forward and back.