How to install Insta360 PR Plugin?
1.Studio 2019 contains the Insta360 Plugin for Adobe Premier Pro, we recommend installing both of them. The plugin is available for both 2018 and 2019 versions of Premier pro.
Windows:
Please tick "Install Plugins for Adobe Premiere" when you install Studio.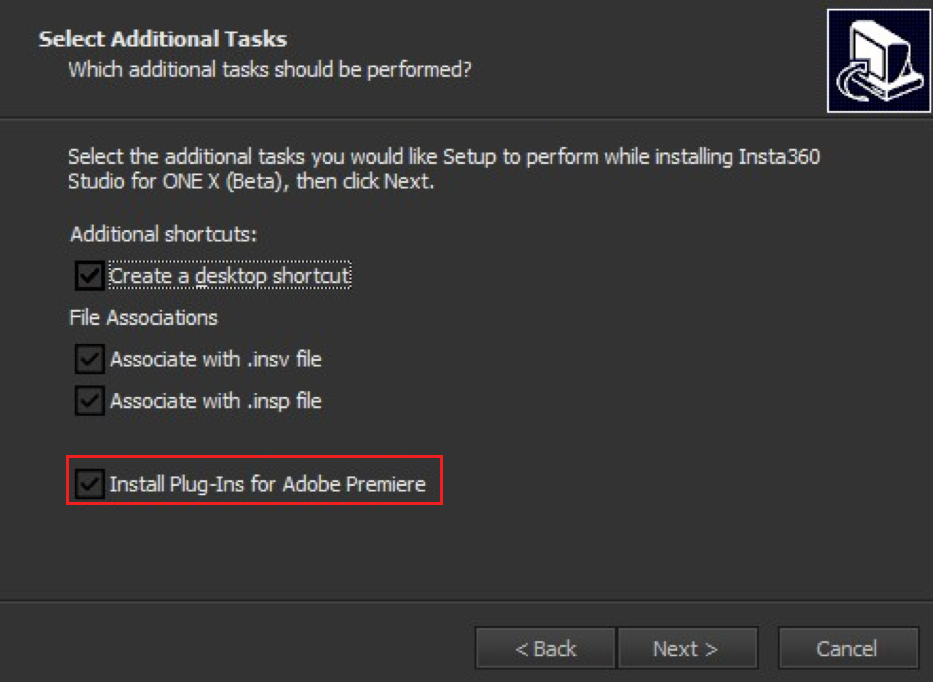 Mac:
Please select "Premiere Plugin" when you install Studio.

2. Open Adobe Premiere, import insp/insv files, then right click the one you want to edit. Select Source Settings to open a menu which allows you to switch on stitching and stabilization functions.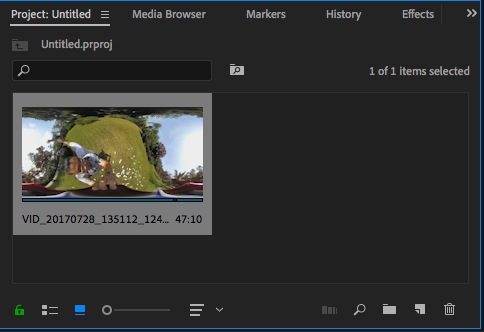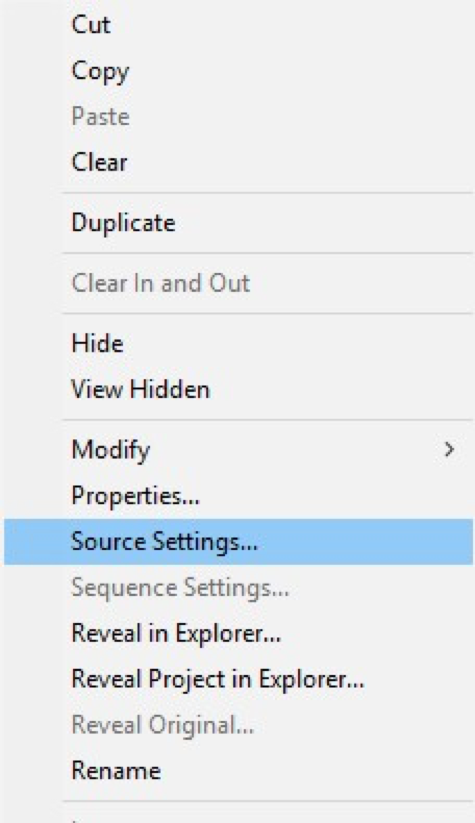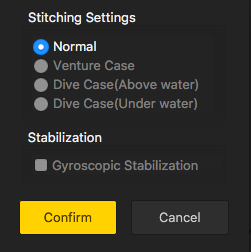 Note: : If you installed the old plugin for the original ONE, it will conflict with the plugin of Studio 2019. Please uninstall the previous plugin before installing the latest version.

How Do I Uninstall?

Windows:
1. Go to Windows Settings-Apps.
2. Find the "Insta360 Importer for Adobe PR&AE", then click "Uninstall".
Mac:
Method 1:
1.Open Finder in Mac OS,go to Applications in the side bar and locate your Premiere Pro installation.
2. Right click "Adobe Premiere Pro CC" then select "Show Package Contents".
3.Go to Contents/Plug-Ins/Common folder (Premiere Pro private plugin folder) and find insv.bundle, then delete it.
Method 2:
1.Open Finder in Mac OS X, press Cmd+Shift+G to reveal "Go to the folder" window.
2.Enter "/Library/Application Support/Adobe/Common/Plug-ins/7.0/MediaCore". Then hit Enter to go to the MediaCore folder.
3.Find insv.bundle, then delete it.