The Insta360 ONE X is packed with features. From TimeShift to FreeCapture, impossible shots are now easy. We put together this short puncher to showcase said features and show you how easy it is to shoot with the Insta360 ONE X and the accompanying iOS/Android app.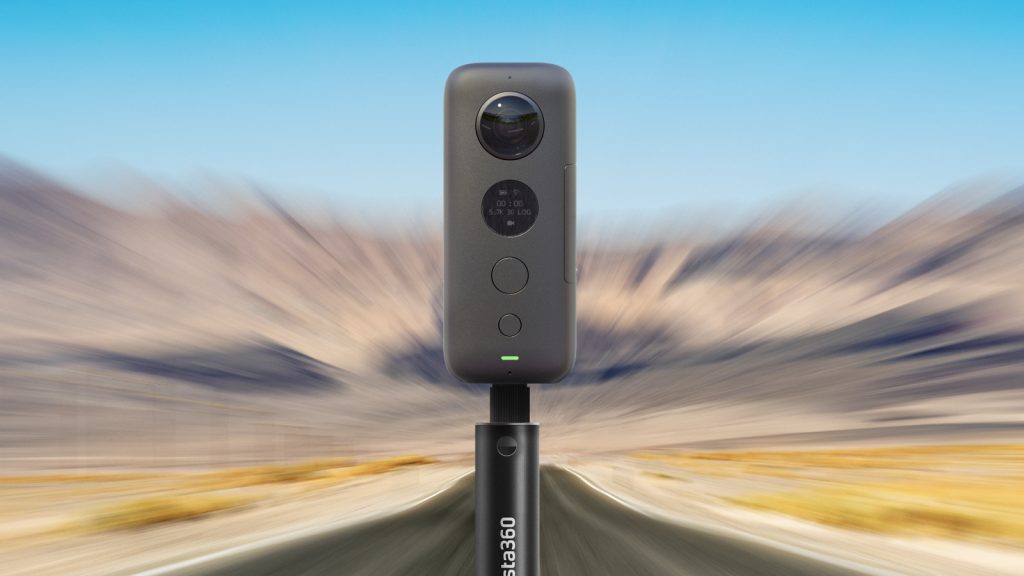 Top-tier Image Quality Settings
High resolution is essential for 360. It gives you the flexibility to zoom in on the best parts of your shots later on. The ONE X sets the bar at 5.7K video, with flexible editing. On top of that, you can capture up to 100fps for butter smooth shots or even slow motion.
You can change between the following on your ONE X settings:
- 5.7K 360 Video @ 30FPS
- 50 FPS mode @ 4K
- 100 FPS mode @ 3K
- 18 MP Photos
Ultra-Stable Shots with FlowState
True gimbal-like stabilization on every axis. No gimbal. This opens up a huge range of possibilities. (Seriously. Try mounting it on your dog if you've got one.)
Here's how to use FlowState:
FlowState data is auto recorded so you can switch it on after recording your video. Also, when you're shooting in low-light such as indoors or dusk, it's best to set your shutter speed to fast to keep it steady.
In mobile app: open the video -> tap the settings button -> turn on stabilization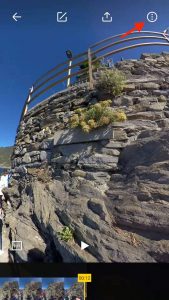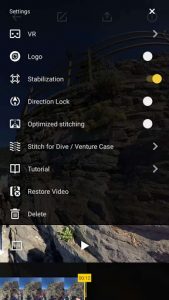 On computer (via Insta360 Studio beta): Turn on "Use flowstate" when you export the video.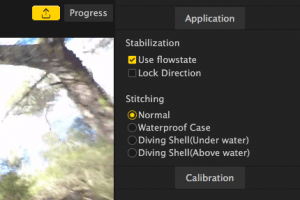 How to change to a faster shutter speed:
For indoor and low-light video shooting, please navigate to camera video settings -> Toggle to "Shutter: Fast" to reduce motion blur induced by slow shutter speed under low light environments.
Shoot First, Point Later. Reframe In 360. 
The ONE X isn't just about 360 video. It's about changing the way we approach traditional photos and video. You don't have to point your camera anymore.
The ONE X captures every direction at once so you can drop points throughout your clip in the editing interface. The camera will follow along, panning smoothly to wherever you want.
Here's how to Reframe on our app:
Open a video -> long press any part of the screen to activate FreeCapture which consists of 3 editing modes:
Viewfinder: move your phone to record the angle you want
PivotPoint: keyframe your video to create smooth cinematic camera movement
SmartTrack: Track an object and have the object always in centre of the frame
More info: https://www.insta360.cn/support/supportcourse?post_id=9687
Shoot Slow-Mo
Here's a few slow-motion shots from Instagram:
The ONE X can shoot 4K@50fps and 3K@100fps modes. 360 slow motion allows you to play back the best bits in slow-mo without missing a frame.
Here's how to use Slow Motion:
Navigate to Settings -> Video Settings -> under "Standard", you can switch from 5.7K 30 fps to 4K 50fps or 3K 100fps -> Navigate down the list to "Done" and press the large button to confirm.
After filming, open some footage recorded in slow motion in the app, tap Edit -> Speed -> choose 1/2X, 1/4X or to apply slow motion -> tap your chosen speed and drag your video timeline to apply the effect.
Control Time and Perspective with TimeShift
It's a blend of FreeCapture, hyperlapse editing and slow-mo editing to give a speed ramping effect. Control the speed for different parts of your clip on a whim. Slow it down to a halt, or speed it up to suit different parts of your scene – the app always keeps playback smooth.
You now have total control over both time and perspective in your edit.
Here's how to use TimeShift:
After you've captured your video, and reframed by dropping pivot points throughout your video you can adjust the speed at will.
Tap Edit -> Speed -> Choose 16X for a hyperlapse effect or 1/2X, 1/4X, for slow-mo effect,
Choose a speed and drag your video timeline to apply the effect, you can apply a blend of different speeds to the same video timeline.
HDR Photo and Video + Versatile Shooting Modes
The ONE X is the first action camera to support HDR video, designed for stationary use.
You can also manually tweak a whole bunch of image settings.
ISO, exposure, white balance and shutter speed are among the multiplicity of tweakable settings to dial in the perfect shot, On top of that, ONE X supports timelapses, hyperlapses, interval shooting and timed shots, all in the settings. There's a whole bunch you can do by discovering the perfect settings for your environment.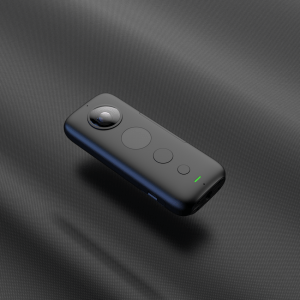 Natural View
Natural view allows you to tweak the field of vision at the tap of a finger. Switch from the default fisheye view to a natural 90-degree FOV that you'd expect from a traditional camera while retaining the benefits of reframing your shots after the fact. The icon in the bottom left while viewing your video will toggle Natural View.
High-Speed WiFi Preview + Transfer
The ONE X's WiFi transmission is super-fast.
You can get a real-time preview of your shots on your phone and then send over your footage in a snap. If you prefer, you can use a cable too – the ONE X's includes transfer cables for both iOS and Android.
All in all, the Insta360 ONE X is a one-stop powerhouse of an action camera, and this is just the beginning. We'll continue to bring new features in our regular updates.
---
Keen to keep up to date on Insta360 stories? Keep an eye on our blog and sign up for our mailing list.