Karen X. Cheng, known for her viral videos and boundless creativity, is back with us at Insta360, diving deeper into her experiences with our products.
We caught up recently at Adobe Max, following her recent viral videos with our AI-powered stabilizer, Insta360 Flow.
What did you like about using Insta360 Flow to create your latest viral content?
Karen: I love how easily it connects to my iPhone, which I mainly use for shoots. The face-tracking works effortlessly in tracking the subject, and I also appreciate the barrel roll feature that allows the camera to fully rotate, enabling unique perspective-bending shots. The fact that it can transform into a tripod is incredibly convenient, and the built-in selfie stick extension is a cool addition.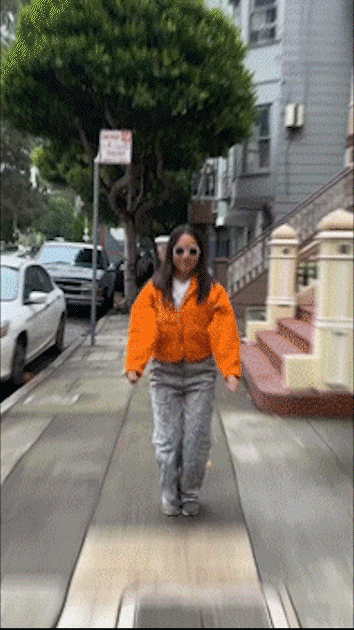 What is your favorite camera from our lineup? Possibly the X3? and why?
Karen: My favorite camera is the X3! The reason is that I can get these really "impossible" shots that used to be impossible to get. I enjoy using the selfie stick with it, and the post-shot reframing ability allows me to shoot in any direction and then select the desired perspective afterwards. What I particularly love is the extended selfie stick (their 10' selfie stick) which I use to simulate fake drone shots. And the optical stabilization on the X3 is insanely good, enabling me to capture smooth shots even in unstable settings.
How has the power of a 360 camera or Flow impacted your workflow / how you shoot your projects?
Karen: My entire workflow has undergone a significant change since incorporating Insta360 cameras. I've begun to rethink what shots are feasible, some of which were previously considered impossible.
As a result, I design shots specifically for these cameras because they empower me to achieve what was once out of reach. In the past, I struggled with technically challenging shots, but the Insta360 ONE series marked a turning point in my filmmaking career.
In fact, my first viral video in the filmmaking space was a compilation of me experimenting with various low-budget filmmaking techniques using Insta360 cameras. It truly served as a kicking-off point for my career!
Karen Returns with Flow: A Creative Breakdown
In her latest post, Karen demonstrates how she puts her creative ideas into action using Insta360 Flow. She uses Flow to film a stop-motion-style sequences effortlessly thanks to Flow's exceptional stability.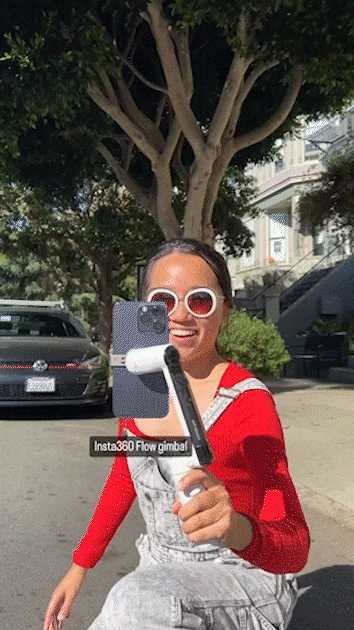 Once you've found your flow (get it?) collating the shots together into a video results in a clip almost certain to go viral. Check out that smooth as silk result: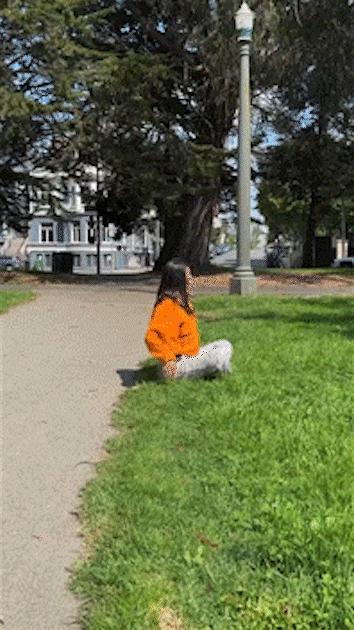 Karen continues to push creative boundaries with Insta360 Flow, making complex shots look effortless and entertaining. Her videos not only inspire but also demonstrate the limitless possibilities of our products.
Thanks again to Karen for her time and trying out some creative shots with Flow!
Feeling inspired yourself? Make sure you check out our leading AI-powered smartphone stabilizer here.
---
Keen to keep up to date on Insta360 stories? Keep an eye on our blog and sign up for our mailing list.