The next-gen Insta360 ONE RS has arrived! As the highly anticipated follow-up to ONE R, the industry-changing interchangeable lens action cam, ONE RS has some pretty big shoes to fill. And of course, the first question on everyone's lips: "So ONE RS vs ONE R, what's new?"
You'll be happy to hear that ONE RS has undergone a whole host of hardware and experience upgrades, while staying true to the fundamentals that made ONE R such a popular camera.
In this article we'll run you through the main differences between ONE RS and ONE R and hopefully cover any burning questions you may have. First off (cue mini drum roll)... the ONE RS vs ONE R specs:
* Note: as the most popular option for ONE R, we've compared specs for the Twin Edition. However, there are various packages available, click here for more info.
| | | |
| --- | --- | --- |
| | Insta360 ONE RS Twin Edition | Insta360 ONE R Twin Edition |
| In the Box | 4K Boost Lens, 360 Lens, ONE RS Core, ONE RS Battery Base, and ONE RS Mounting Bracket | 4K Wide Angle Lens, 360 Lens, ONE R Core, ONE R Battery Base, and ONE R Mounting Bracket |
| 360 Video | 5.7K | 5.7K |
| Wide Angle Video | 4K (with 1/2" sensor) | 4K (with 1/2.3" sensor) |
| Wide Angle Photo | 48MP | 12MP |
| Active HDR | ✔️ | X |
| 6K Widescreen Mode | ✔️ | X |
| 50% Faster WiFi Transfers | ✔️ | X |
| Battery Capacity | 1445mAh | 1190mAh |
| FlowState Stabilization + 360 Horizon Lock | ✔️ With superior built-in stabilization | ✔️ |
| Invisible Selfie Stick Effect | ✔️ | ✔️ |
| Instant Zoom | ✔️ | X |
| Mics | 3 | 2 |
| Quick Release Mounting Bracket | ✔️ | X |
As you're probably aware, ONE RS and ONE R both have a unique interchangeable lens system, whereby multiple lenses can be swapped in and out on the same device. Essentially, the perfect camera for every situation. It is with the lenses that we find our first big difference: the new 4K Boost Lens. To whet your appetite, here's a little taster of what this bad boy can do:
4K Boost Lens: A Total Upgrade
For traditional action cam fans, the 4K Boost Lens is your go-to wide angle option, for bold action shooting up to 4K60fps. This new version is a complete overhaul of the ONE R 4K Wide Angle Lens, with a larger 1/2" sensor size,plus the following awesome new features:
Active HDR
To truly bring action to life, the 4K Boost Lens has a groundbreaking Active HDR video mode. This captures action scenes with a high dynamic range, giving you improved details in the highlights and shadows for more vibrant footage.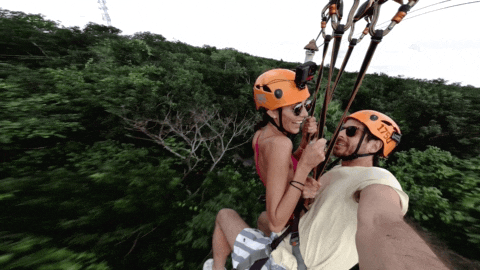 48 Megapixel Photos
That's right! You can now get 48 beautiful megapixels for your still shots, with better colors and lighting to boot. This stacks up well against the 12 megapixels you can get with ONE R's 4K Wide Angle Lens.
6K Widescreen Mode
Another new video mode, 6K Widescreen brings a bit of classic Hollywood magic, capturing a 2.35:1 ratio in ultra-detailed 6K. Now that's cinematic!
Powerful New ONE RS Core & Processor
The importance of an action camera's Core and processor cannot be underestimated. The new ONE RS Core is a beast inside and out, adding the following benefits vs the old ONE R Core:
Up to 50% faster WiFi transfers - makes transferring files wayyyy easier and vastly improves your editing time compared to the ONE R.
Instant Zoom - digitally zoom in up to 2.7x while you record (new for ONE RS Core).
Quick Menu - access your favorite shooting parameters with the touch of a button so you're always ready for the shot (new for ONE RS Core).
Crisper audio - the ONE RS Core now has 3 mics (vs 2 mics for ONE R) for enhanced audio capture, and a new Wind Noise Reduction algorithm.
Best Ever FlowState Stabilization
Also courtesy of the new ONE RS Core, our industry-leading FlowState Stabilization now provides enhanced gimbal-like stabilization right out of the camera! Shoot in FlowState video mode up to an epic 4K60fps, then footage is saved directly as an .mp4 file with stabilization already applied. With instant export and sharing streamlining the workflow, and our smoothest ever stabilization, this is sure to be a popular upgrade.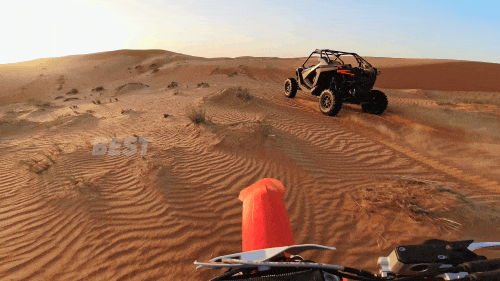 New Mounting Bracket
Another key area of improvement is the ONE RS Mounting Bracket, which is now faster and easier to use, in addition to other benefits:
Quick-release mechanism - with the touch of a button, the camera can now slide out from the side of the bracket for easy lens swaps or to switch to different mounts.
Heat dissipating design - a heat dissipation panel on the front of the Mounting Bracket helps keep the camera cool and extend shooting times.
Windproof mic cover - to further enhance the audio, there's now a special, windproof foam cover to block strong wind and unwanted noise.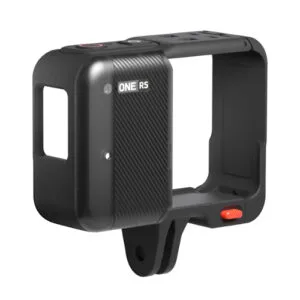 * Note: ONE RS Mounting Bracket must be used with the ONE RS Battery Base
Battery Capacity
This one needs little explanation. ONE RS is now powered by a 1445mAh Battery Base, compared to the 1190mAh ONE R Battery Base.
The Common Ground
As a result of their interchangeable lens system, both cameras can unlock 5.7K 360 shooting by switching to the 360 Lens. This brings endless options for creativity, such as magic third-person shots with the Invisible Selfie Stick, or 360 reframing to find the perfect angle after the fact. Check out this easy guide on how to use the Invisible Selfie Stick for best results!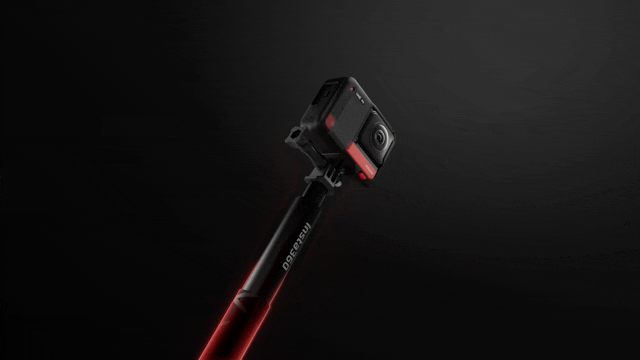 Being able to effortlessly pair the 360 Lens capabilities with the 4K Boost lens makes these the only cameras that can offer such a powerful combo.
Elsewhere, ONE RS and ONE R both excel in action scenarios, with a rugged build and IPX8 waterproofing down to 16ft (5m) when assembled in the Mounting Bracket.
Editing with the Insta360 app and Insta360 Studio desktop software also works in the same way for ONE RS and ONE R, with all the incredible AI-powered tools and templates.
Compatibility
The good news for ONE R users is that the new ONE RS components can be used with your current lens (or lenses), Core* and Battery Base, allowing you to upgrade as and where you see fit. For more info on ONE RS and ONE R compatibility, click here.
The unique cross-compatibility of these two cameras means the benefits of ONE RS are available to everyone, whether purchasing a brand new camera, or upgrading parts of their current setup.
*Support for the 4K Boost Lens with the ONE R Core will come in a post-launch firmware update.
Insta360 ONE RS vs. ONE R: The bottom line
ONE RS brings a series of key benefits, particularly for wide angle shooting with the new 4K Boost Lens, all-round performance with the new Core, convenience with in-camera FlowState Stabilization, and practicality with the larger capacity Battery Base and new Mounting Bracket.
For a full wide angle upgrade on ONE R, there's the ONE RS 4K Edition. This includes the 4K Boost Lens, ONE RS Core, ONE RS Battery Base and ONE RS Mounting Bracket. Normally retailing at US$299.99, you can now pick it up for just US$269.99 in the ONE RS Sale! Deals are live January 20th - February 20th, while stocks last.
---
Keen to keep up to date on Insta360 stories? Keep an eye on our blog and sign up for our mailing list.