Insta360 GO 2 packs all the might of a regular-sized action camera into one tiny form factor. In this blog, we're gonna pick out some of Insta360 GO 2's features that make this camera a truly powerful tool.
| | |
| --- | --- |
| FEATURES | Insta360 GO 2 |
| Weight | 26.5g |
| Stabilization | ✔ FlowState Stabilization (with Horizon Lock) ✔ Basic In-Camera Stabilization |
| Max Exported Video Resolution | 1440p@50fps, 30fps, 25fps, 24fps |
| Image Sensor | 1/2.3" |
| Waterproofing | IPX8 Waterproof to 4m (13ft) |
| Lens Guard | ✔ |
| Charge Case Functionality | ✔ Charger ✔ Remote Control ✔ Tripod |
| AI Editing | ✔ FlashCut 2.0 |
| Wi-Fi Preview & Transfer | ✔ |
Size… it matters
This will come up again but it's worth highlighting: this camera is TINY! It weighs just 26.5 grams (less than 1 ounce) or roughly six times less than your average action camera. And it's about the size of your thumb. This makes GO 2 ultra-portable, so you never have to worry about taking it with you on a day out. Just slip it in your pocket or your bag and go.
Easy POV, hands-free capture
Because GO 2 is so tiny, it is super easy to mount anywhere. With your hands free, you can enjoy the moment and still capture unique, first-person shots at the same time.
Aside from being tiny, GO 2 is also magnetic! Stick it to any magnetic metal surface and you have yourself a mount. So that's pretty cool. But, it's the mounting accessories that really make this camera so flexible. Included in the box you'll find the following: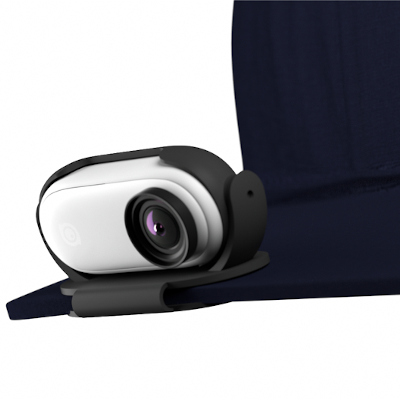 Easy Clip
Works great on a cap, hat, sweatband or anything similar. Just clip it on and snap GO 2 in. The camera angle can be adjusted up and down with a simple "click and fix" system.
Magnet Pendant
Wear underneath your shirt, pop GO 2 on over the top and the two snap magnetically together! Adjust the length of the strap to get the perfect angle. Way more comfortable and less eye-catching than a big old chest mount: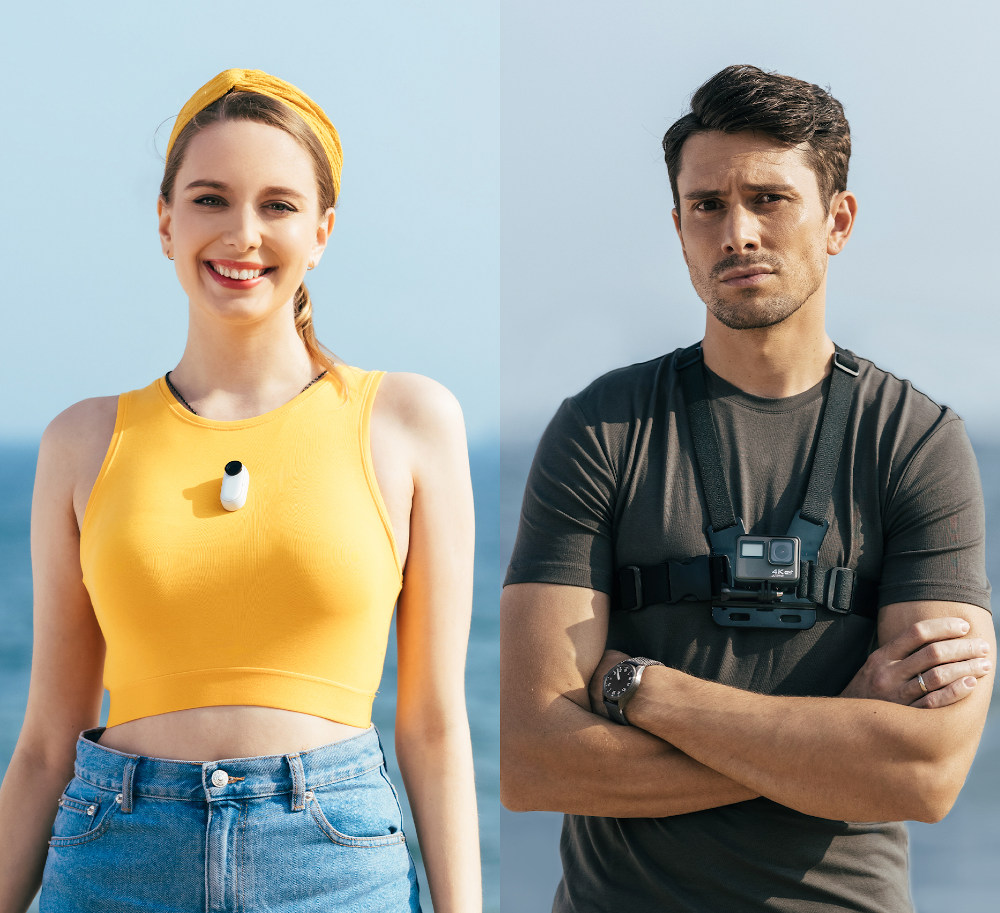 Pivot Stand
With a reusable sticky base, you can tag this mount to any flat and dry surface. Stick GO 2 in, pivot to face any direction and away you go! This also folds down to a nice, compact size for easy storage.
Simple shooting
No matter where you mount GO 2, just press the button on the front of the camera to take a picture or video. You can also customize this button in the app to have your go-to shooting options ready and waiting.
Super stable shots
With GO 2, shaky shots are a thing of the past thanks to Insta360's signature FlowState Stabilization technology. On top of that, you've got Horizon Lock, an algorithm that keeps your video upright, no matter how you hold or rotate the camera.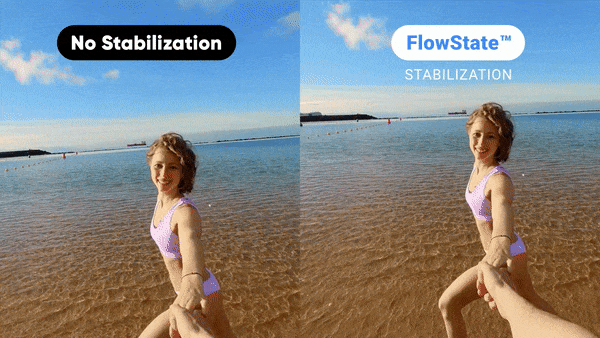 To use these Insta360 GO 2 features, just toggle on "Pro" video mode via the Insta360 app or GO 2's charge case (we'll come to that little gem shortly). When you open your footage in the Insta360 app or desktop software, the video will be automatically stabilized for you.
Flagship-level image quality
So you're probably wondering, what's the image quality like for such a small camera? Fear not, GO 2 packs in the same 1/2.3" sensor that you'll find in regular-sized action cameras. With this image sensor, GO 2 captures high-resolution, crisp 1440p video. Check out the video below to see for yourself:
To get the color just right, you've got three profiles to choose from: "Standard" for realistic colors, "Vivid" for punchy, social-media friendly colors or "Log" for flat colors you can fully control in editing. Just select your desired profile before shooting via the Charge Case or app.
And for next level detail and color on stationary or slow-moving shots, try HDR video mode. The results will blow you away!
Multi-functional Charge Case
This one truly deserves its own section. The Charge Case keeps GO 2 nicely protected and provides power for up to 150 minutes shooting. A solid case you might say. But that's not all… the Charge Case doubles as a control for remote shooting, triples as a tripod, and quadruples as a mount for a selfie stick!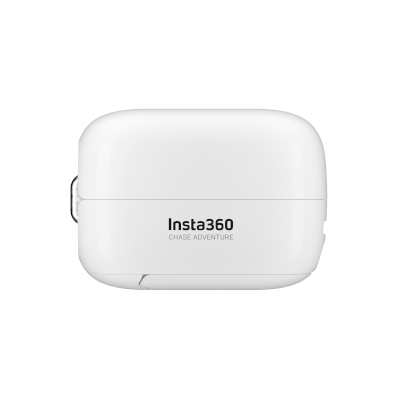 Waterproof and rugged
GO 2 is waterproof to 13ft, so come rain or wave, you can keep shooting without a worry. You can also turn on AquaVision in the app to automatically balance out the colors and make your underwater footage look more realistic.
GO 2 is built for action on land too. For added peace of mind, the camera comes with an ultra-strong, replaceable lens guard. An action mount adapter is also available separately which you can use with two-prong mounts to further secure your camera for action.
Speed it up, slow it down
Put GO 2 into TimeShift mode for hyperlapse action up to 6x faster than real life!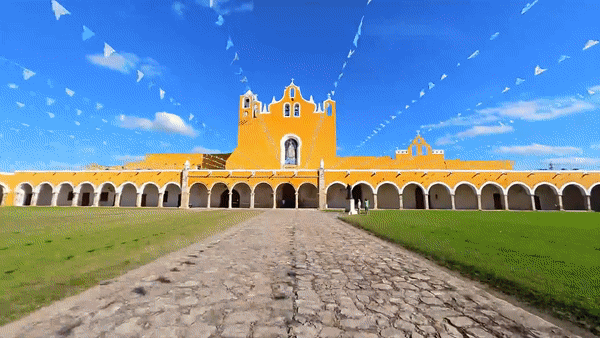 Slow motion needs no intro, just know that GO 2 can slows things down to ¼ of real-life speed, in super smooth 120fps.
And while you're playing with time, you've also got the stationary Timelapse mode for capturing epic sunsets, cityscapes and more.
A full-featured app for remote preview, auto editing and more!
Connect to GO 2 via your phone and use the free Insta360 app to preview your shots, adjust settings and of course, shoot! When it comes to editing, put your faith in AI and let FlashCut 2.0 auto-edit footage for you. Just select the clips you want and the AI will put them together with transitions and music.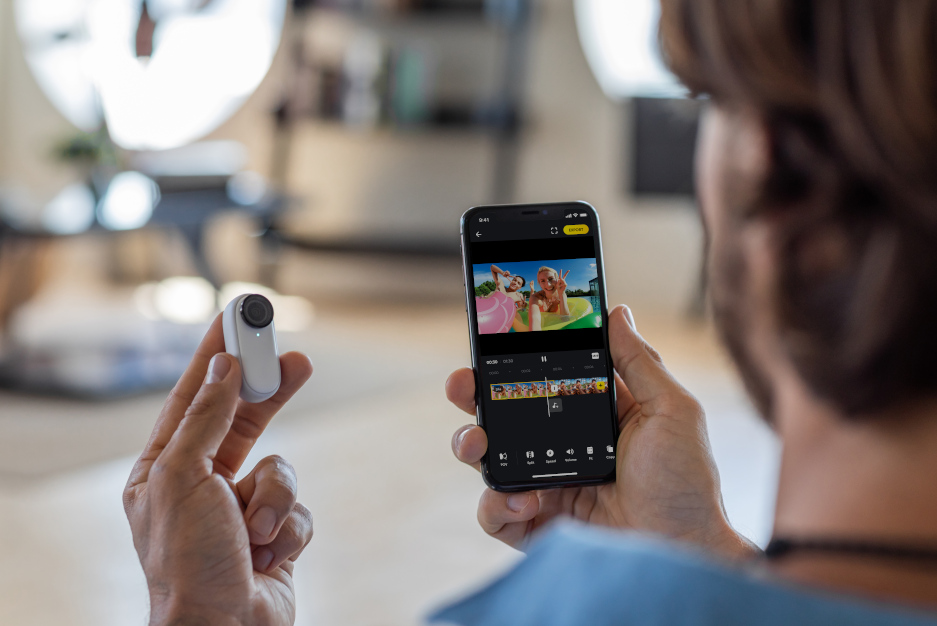 (Don't worry, if preferred, you can still manually edit your shots via the app or the Studio desktop software)
Custom Skin
To give GO 2 a bit of personality, don't forget to add a custom skin! Choose your own image or browse our selection of patterns and icons.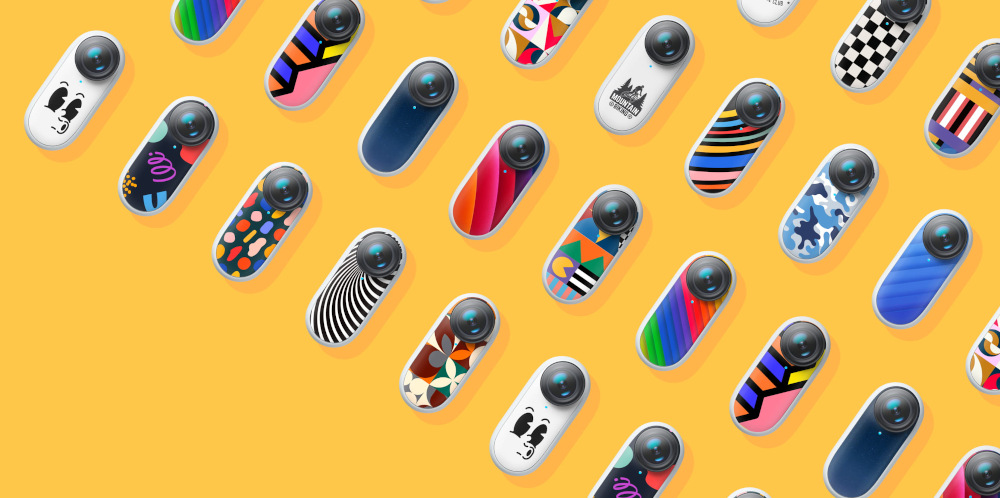 So, is Insta360 GO 2 worth it?
With its tiny size, it's easy to underestimate GO 2. But with unbeatable image stabilization and flagship image quality, GO 2 packs in the power of much larger cameras, while being so much lighter and easy to use. Plus, it comes with everything you need in the box to start shooting—a multi-funcional case, three mounting accessories and a lens guard! Head to the Insta360 website for more info on Insta360 GO 2's features. Alternatively, head to Insta360's YouTube channel for epic GO 2 footage, as well as a series of helpful tutorials
---
Keen to keep up to date on Insta360 stories? Keep an eye on our blog and sign up for our mailing list.