Twitter live 360 video brings you one step closer to being there
Live video brings you one step closer to being there. But what if live streaming would not only enable you to see the world from the broadcasters' perspective but also experience the world around them? Well starting from today, we are proud to introduce Twitter live video in fully immersive 360-degree with the Insta360 Nano.
Live 360 video on Periscope takes your audience one step closer to where the magic happens. Let your viewers be part of an immersive experience and make it easy for them to interact with you.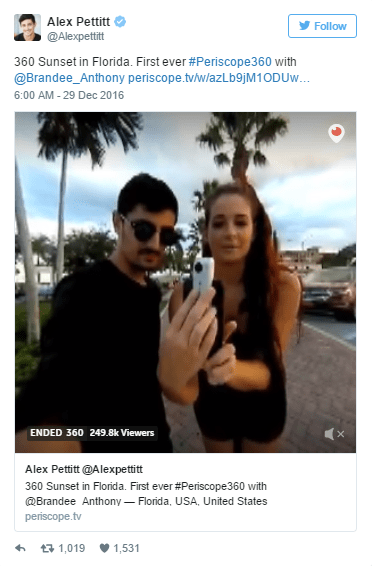 Twitter has rolled out this feature to every iOS user. Everyone with an Insta360 Nano is now able to go live in 360 on their own. Watch Periscope broadcaster Alex Pettitt using the Insta360 Nano to livestream 360 video on Twitter for the very first time here.
How to go live with the Insta360 Nano
First, make sure you have a good and stable Internet connection.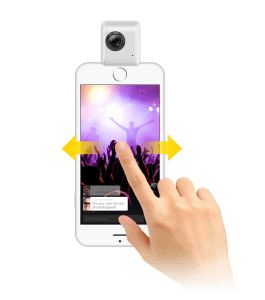 Simply plug the Insta360 Nano into your iPhone and you are ready to livestream on Periscope in 360-degrees.

Go to the livestreaming interface, where you'll find a camera icon right beside the location icon. Once the camera icon is active you are using the Insta360 Nano for live 360 video. Press "Go Live" and start sharing your life in 360!
---
Keen to keep up to date on Insta360 stories? Keep an eye on our blog and sign up for our mailing list.