The sun's out, you're at the pool and you decide to take a video with your phone when suddenly... you drop it in the water. Ruined. Or, you're out for a surf, catch the wave of a lifetime, but have no way to show friends your moment of glory.
With a waterproof action camera like Insta360 X3 you never again need to worry about these types of scenarios. Boasting a rugged design and IPX8 waterproof to 33ft (10 meters), X3 can handle a dunk in the water and then some. But that's far from the full story.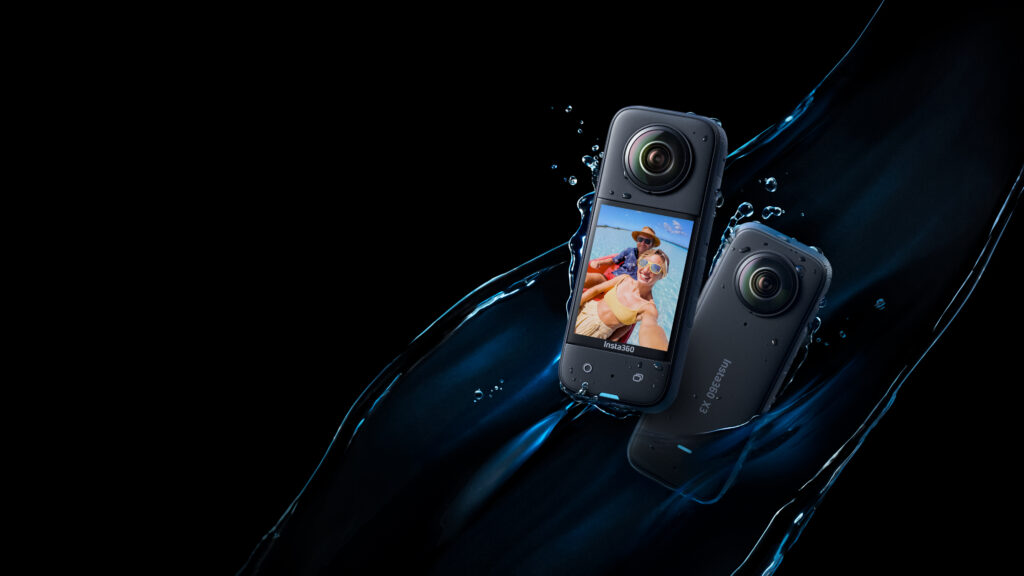 360 reframing: Never miss a shot
One major reason X3 is a game-changer for your underwater videos is 360 reframing.
While you might not care about shooting immersive 360-degree content, with a waterproof 360 camera you don't even need to point the camera. Just mount the camera (say to the edge of your surfboard) and reframe the shot in any direction later.
Invisible Selfie Stick
The next best thing about an underwater 360 camera is the Invisible Selfie Stick. When you shoot with X3 on a selfie stick or extension rod mount, the stick will automatically be removed from the shot, making it look like your camera is floating in the air. This is because the stick falls in the blind spot between the camera's two lenses. All you need to do is import your footage into the Insta360 app and like magic, the stick is gone.
Super smooth shots
X3 is also equipped with Insta360's gimbal-like stabilization algorithm, known as FlowState Stabilization, and built-in 360-degree horizon leveling. FlowState stabilization ensures that your footage remains butter smooth and upright, no matter how you jump, flip or move on the water.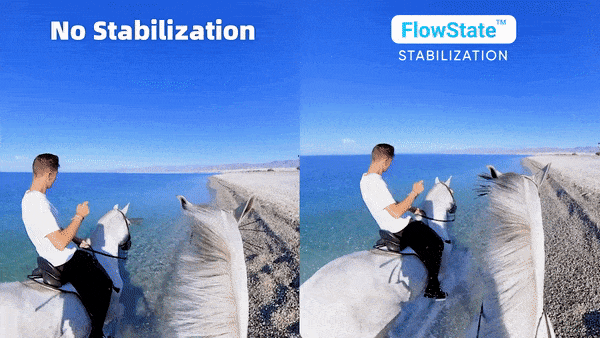 Rugged cam, long-life battery
A long-life 1800 mAh battery keeps X3 going longer than most action cams, with an impressive run time of 81 minutes when shooting in 5.7K@30fps.
X3 is natively waterproof without a case, but for underwater 360 shots, pick up the X3 Dive Case for seamless underwater stitching of the footage from both lenses. Check out the views you can get when you swim a little deeper...
In terms of other accessories, we also recommend the Floating Hand Grip, which will bring your camera safely to the surface if you happen to drop it.
Powerful AI editing suite
When it comes to the edit, the Insta360 app is an absolute powerhouse, making it quick and easy to get great footage from your water-based adventures.
Instead of having to buy a filter for shooting underwater video (as with other action cameras), X3 has a ready-made solution: AquaVision. AquaVision is an AI-powered color correction editing tool in the Insta360 app that gets rid of the blue haze and turns water crystal clear. Just import your footage and toggle on AquaVision on export. Check it out below: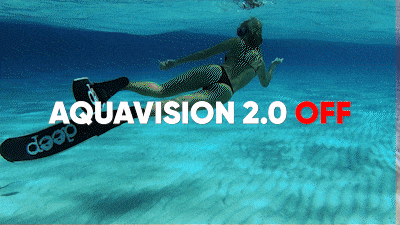 In addition to all the manual editing tools in the Insta360 app, there is also a large collection of AI-powered editing templates. Navigate to "Shot Lab" in the Insta360 app and with a just a few taps of your phone, these templates will edit your footage for you!
For more info, check out the Insta360 YouTube channel or head to the Insta360 store to buy your X3 today.
Alternatively... try our smallest waterproof action camera
For everyday use, you may want a mini waterproof action camera that you can take with you anywhere. Insta360 GO 3 is the perfect "set and forget" action camera. Just mount it up, press record and capture immersive, hands-free POVs.
GO 3 weighs just 35g and is no bigger than your thumb. The multifunctional Action Pod transforms GO 3 with remote control and live preview, plus it takes the battery life to a whopping 170 mins. GO 3 is native waterproof to 16ft (5 meters), so it's great for sitting poolside or for underwater shooting too. The Action Pod is IPX4 splashproof to protect from rain or splashes. If you want to take the Action Pod underwater too, use the GO 3 Dive Case and take both down to 60m (197ft).
The best thing about a tiny waterproof action camera is that you never have to worry about whether to take it with you on a day out on the water. Just throw it in your beach bag and you're all set for the day. Starting and stopping shooting is as easy as pressing the front of the camera, which has a built-in button.
Because GO 3 is so small, it's also ultra-mountable and wearable. The included Magnet Pendant is a handy accessory to free your hands and get perfect POV shots. Grab the Magnet Pendant Safety Cord for extra security and freely use GO 3 in water without worrying it will fall off. For more high-intensity water sports, you can pick up the Quick Release Mount. GO 3 also comes with a screw-on Lens Guard to keep the camera's lens protected underwater—make sure it's installed before taking a dive!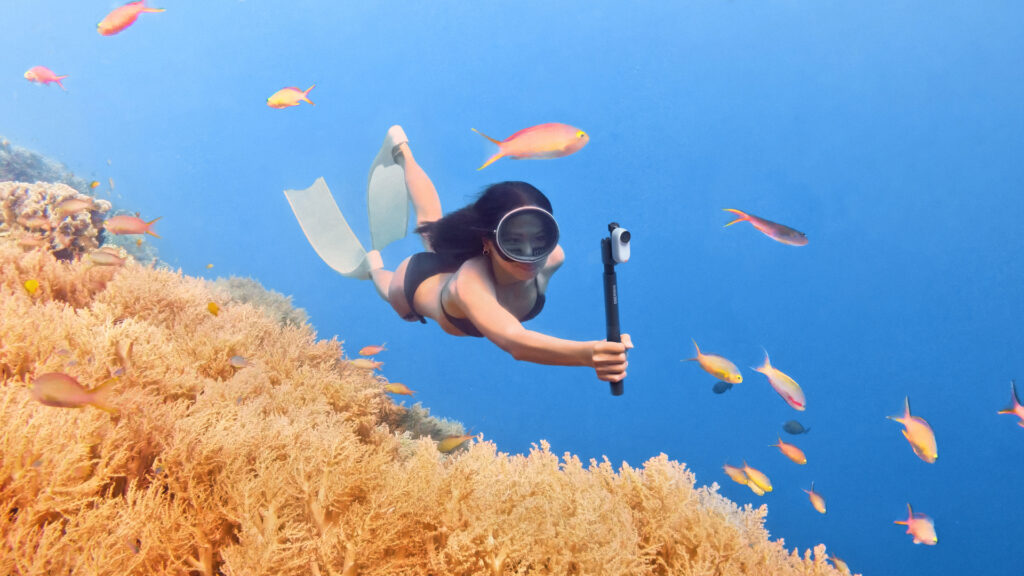 Plus, thanks to GO 3's easy magnetic mounting, you can film some truly unique perspectives...
---
Keen to keep up to date on Insta360 news? Keep an eye on our blog and sign up for our mailing list.