Own the moment this October 10th. We are reinventing the action camera.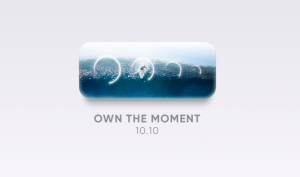 To be first in line for updates between now and October 10th, you can sign up here.
We decided to put our stabilization performance to the test. We put the new Insta360 head-to-head against the GoPro Hero 7 and the Sony FDR-X3000. The video below shows the results.  We think the test went smoothly, what do you think?
Stabilization is essential for an action camera as it helps smooth out any unpredictable movements when you are barrelling down the side of a mountain by bike or board. But, we aren't stopping at stabilization. We are reimagining ways action cameras are used to help you own the moment.
Our full trailer below gives you a sneak-peak at the interesting things you can do with our new release. This is just the beginning. We have lots more up our sleeve and we wish we could tell you more.
Join in the conversation via our social media channels or below. What do you think our new release is? How do you think we are able to get these shots? Who do you think had the best stabilization? We always love to hear from the community, let us know!
Here is what Engadget had to say about our video.
Digital Trends are chiming on the discussion too.
Own The Moment on October 10.
---
Keen to keep up to date on Insta360 stories? Keep an eye on our blog and sign up for our mailing list.