The above comparison is the same image with and without optical flow stitching. The subject's face was positioned on the Insta360 Air's stitch line.
As we've shared here before, the Insta360 Pro creates seamless 360 images — even in complex, dynamic scenes — by using a state-of-the-art stitching algorithm based on the science of optical flow.
Today, we're excited to announce that Insta360 Air users will also get to enjoy the benefits of pixel-precise stitching.
After downloading the latest update, the Air's default stitching mode for photos will switch to optical flow (adjustable through the app's settings menu).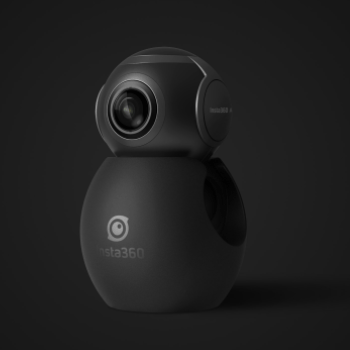 With the new algorithm in action, people and objects captured on the borderline between the Air's two lenses will come out looking more accurate and more natural. The update also reduces the minimum distance between the camera's edge and a subject that's necessary to get a truly seamless shot.
The other good news is that even photos taken before the update will be automatically restitched using the new and improved algorithm (as long as they're saved as .insp files, Insta360's proprietary photo format). So users' favorite photos will improve as old flaws disappear.
For best results, users should still be aware of the overlap between the Air's two lenses when they're shooting subjects very close to the camera (closer than about 50 cm).
But in most everyday situations, optical flow stitching means that users don't need to think before they snap. They can kick back, enjoy the moment and rest assured that they've captured it — seamlessly.
For a refresher course on what optical flow is all about, be sure to check out our explainer.
Keep up with the latest in 360 photos and video by joining Insta360's user group on Facebook and signing up for the Insta360 community mailing list.
---
Keen to keep up to date on Insta360 stories? Keep an eye on our blog and sign up for our mailing list.