Insta360 announced today a new firmware release for its flagship 360 action cam, Insta360 X3. The firmware brings another round of updates to the X3, including Webcam Mode. This allows for X3 to be used as a standard or 360 webcam, opening up new possibilities for conferences.
AI-powered PureShot has been revitalized to allow clearer shots with less noise. Plus, Insta360 app to Studio imports are now possible. This means that users can begin reframing a 360 video on their phone, then apply finishing touches in the desktop editing software suite.
The update is available to download now via Insta360's website, app (iOS and Android) and Studio (Mac and Windows).
Webcam Mode
The first major addition to this update is the arrival of Webcam Mode for X3.
This feature enables users to use their X3 camera as a webcam, making it perfect for conferences and online meetings. With Webcam Mode, choose from three different camera angles, including either side of the X3, or a full 360 image split in half horizontally on the screen. This makes it incredibly easy to capture a full view of a meeting room or conference. Simply mount the X3 in the center of the table.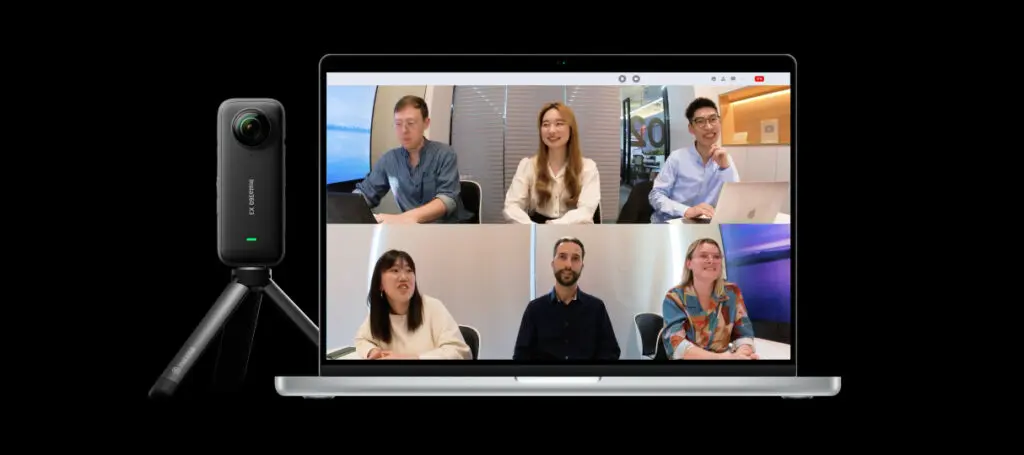 Whether connecting with colleagues, clients, or friends, Webcam Mode is sure to make your meetings more engaging.
Simply plug in your X3 to your computer via USB, and X3 will be registered and selectable as a webcam when using software such as Skype or Zoom (it will display as "Insta360 X3" under "Video").
Using the front buttons on the X3 toggles between Front Lens, Rear Lens, or Split-View. It's recommended to use it with the Insta360 All-Purpose Tripod.
PureShot Revitalized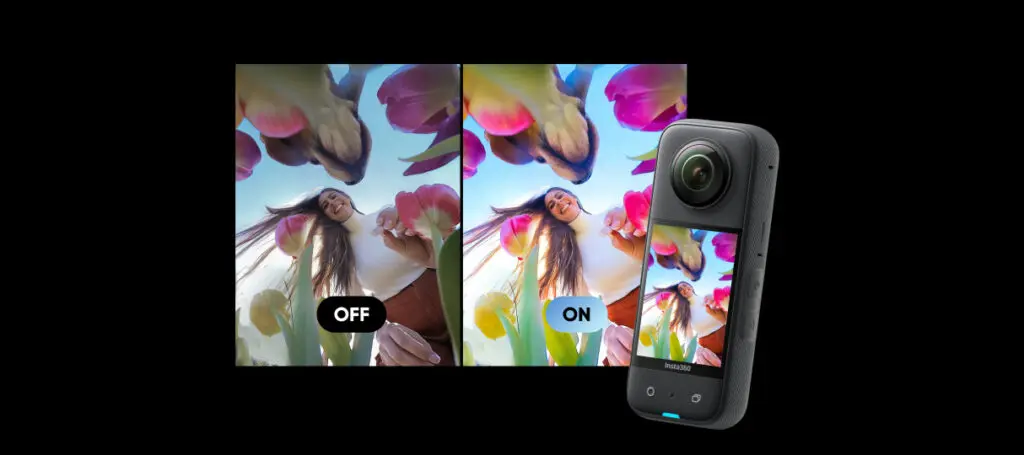 Another exciting new feature in this update is improvements to X3's AI-powered PureShot mode. The software optimizations allow for crisper photos with less noise and better colors.
Paired with X3's dual 1/2" sensors, you can now capture higher quality landscapes, city scenes or even selfies in stunning 72 or 36 megapixels. This improvement is noticeable in any shooting conditions, but is particularly beneficial in low-light photography situations.
Note that for this upgrade, when using PureShot on X3, the result will appear in black and white on X3's touchscreen, but when imported into Studio or the app, you'll notice the color upgrades immediately!
App to Studio Reframing - Mobile to Desktop
Insta360 is excited to announce that it's now possible to import reframing edits from Insta360's mobile app to Insta360 Studio, our desktop editing software for Mac and Windows. This feature is a long-awaited addition, allowing users who want the ease of mobile reframing, but also the higher quality exports provided through the Studio software suite.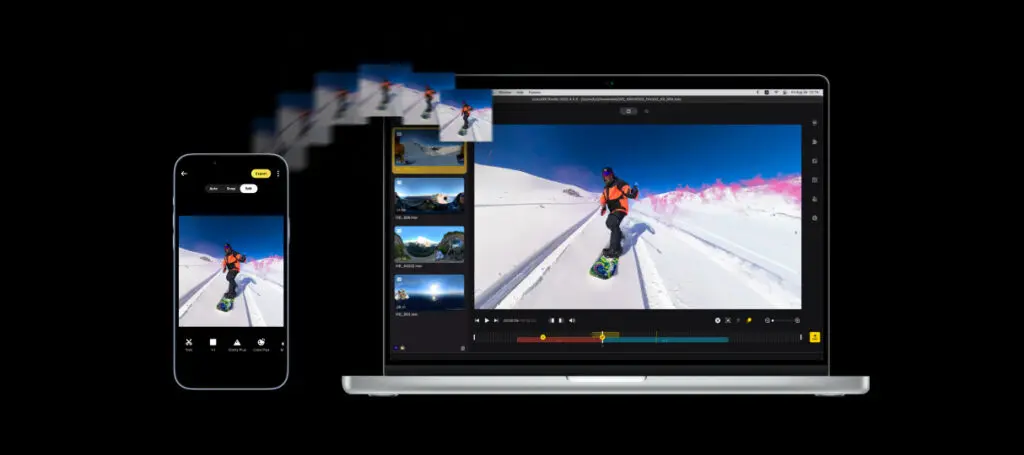 This feature now unlocks popular mobile editing features, including ViewFinder, Keyframes and Deep Track, for exports on a computer. ViewFinder allows for unique keyframing by physically moving the phone and swiping the screen, and easy zooming and panning of your 360 footage.
The new feature works currently in the album editor, and allows users to easily transfer projects to a desktop computer, giving you the power to export the final edit in a higher quality.
To edit, make sure your X3 stays connected to the app (rather than downloading the footage), so that the files can be transferred back to your camera's storage when you're done. Once you're happy with your mobile edits, under the "Edit" tab, click the three-dot menu, then "Edit data", finally hit "Export to camera storage". Once your X3 is connected to your computer, simply open your video files with the newly-created .insdata file in the same folder, and continue editing in Studio.
Out Now
These new features wrap up the latest firmware update for X3 – alongside regular bug fixes and improvements. This update requires that users update their firmware, the Insta360 app, and Insta360 Studio. These downloads are all available on the Insta360 X3 downloads page.
X3 is one of our best-sellers for a reason - it's the do-it-all 360 action camera. Rugged, 5.7K 360 video with top-of-the-line stabilization. Insta360 X3 is available now at the Insta360 store and select retailers, including Best Buy.
We've got plenty of exciting announcements to make over the coming months. Stay tuned on Insta360 social channels or here at the blog to keep up with the latest!
---
Keen to keep up to date on Insta360 stories? Keep an eye on our blog and sign up for our mailing list.