Insta360 announced today a new firmware update for its AI-powered webcam, Insta360 Link. The release brings a host of new features and improvements, including the much-requested remote control option for phones and tablets, Max Portrait Mode for vertical shooting in full 4K resolution, and more.
The update is available to download now via Insta360's website.
Remote Control via Mobile Device
Previously, it was only possible to control Link via a desktop computer or gesture control. Now, Link operators can go mobile! Simply scan a QR code in the Link Controller desktop software and you can use your phone or tablet to access different shooting modes and presets, adjust the gimbal position, and more.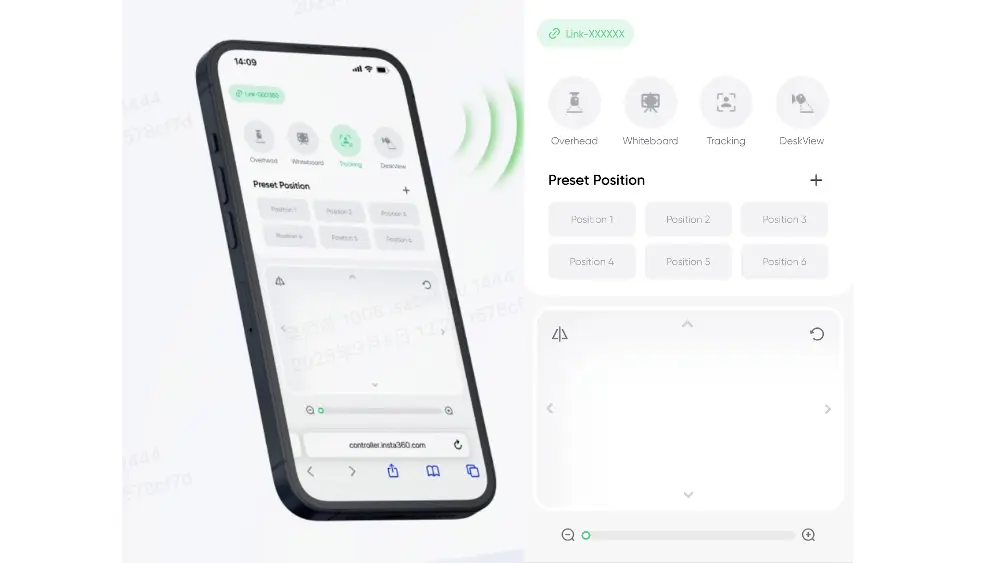 Perfect for presenting during a meeting or teaching a class, or to save opening another window to control the camera during a live stream. Remote control offers a convenient solution in many situations, particularly when gesture control is difficult or for more precise, on-the-fly adjustments.
It also puts Link a cut above other webcams, most requiring the purchase of a physical remote control to achieve the same function.
All in all, a much-requested feature that Insta360 is happy to deliver!
4K Vertical Filming
Make your streams stand out with glorious 4K resolution for 9:16 (vertical) streams! After activating "Streamer Mode" in the Link Controller software, just enable "Max Portrait Mode" to get that full 4K image quality.

Note that Link Controller will continue to display a 16:9 orientation, even after the gimbal head has rotated. Users must then redirect to their third-party platforms, such as OBS, to manually adjust the footage to a 9:16 aspect ratio.
Inverted Mounting Capability
With Link mounted in an inverted position, for example, on the underside of a TV or monitor, it will now automatically correct the image orientation, maintain all of its amazing AI tracking capabilities, and respond to gesture control! This can be a very handy mounting setup in meeting rooms, classrooms, and for live streaming.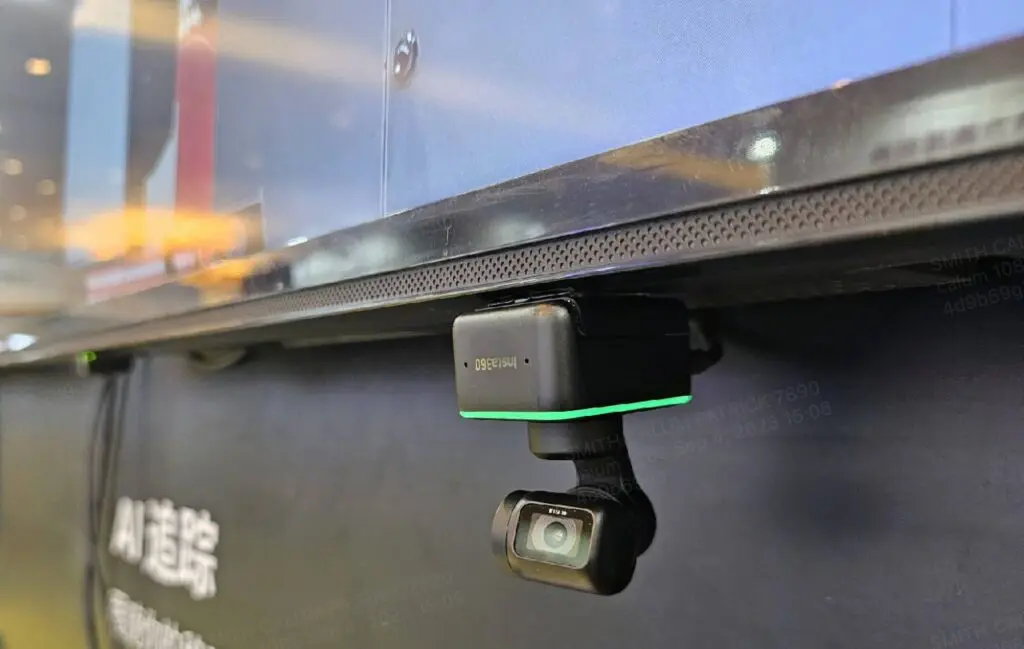 Final Adjustments
Last but not least, there's a new "Gimbal Level Adjustment" option in the Link Controller desktop software to fine-tune the gimbal's position. The devil's in the detail as they say, and now Link has the means to improve even the smallest elements.
Available Now
The only thing better than a 4K webcam with top AI tracking? A 4K webcam with top AI tracking that keeps getting better. Insta360 Link receives regular updates like these to continuously improve its functionality and user experience.
Insta360 Link is available to buy from Insta360.com and select retailers. Normally retailing for US$299.99, Link is on sale now for just US$254.99 in the End of Season Sale! That includes the webcam, 4x reusable whiteboard recognition markers, USB-C cable, and USB-C to A adapter. Deal available until September 13th only.
---
Keen to keep up to date on Insta360 stories? Keep an eye on our blog and sign up for our mailing list.