It's that time of year again, with the world's most passionate motorcycle enthusiasts and industry leaders gathering in Milan, Italy to celebrate the art of two-wheelers. The prestigious EICMA (Esposizione Internazionale Ciclo Motociclo e Accessori) is back again, with Insta360 making a return to the event.
The event takes place from November 7th - 12th, 2023, in Rho, Milan, Italy. Find Insta360 at Hall 22, Booth #C35!
Also known as the International Motorcycle and Accessories Exhibition, Insta360 is attending for a second time, bringing our full product range, including our best-selling Insta360 X3 action camera and new Motorcycle Bundle, a game-changer for motorcycle enthusiasts and content creators alike.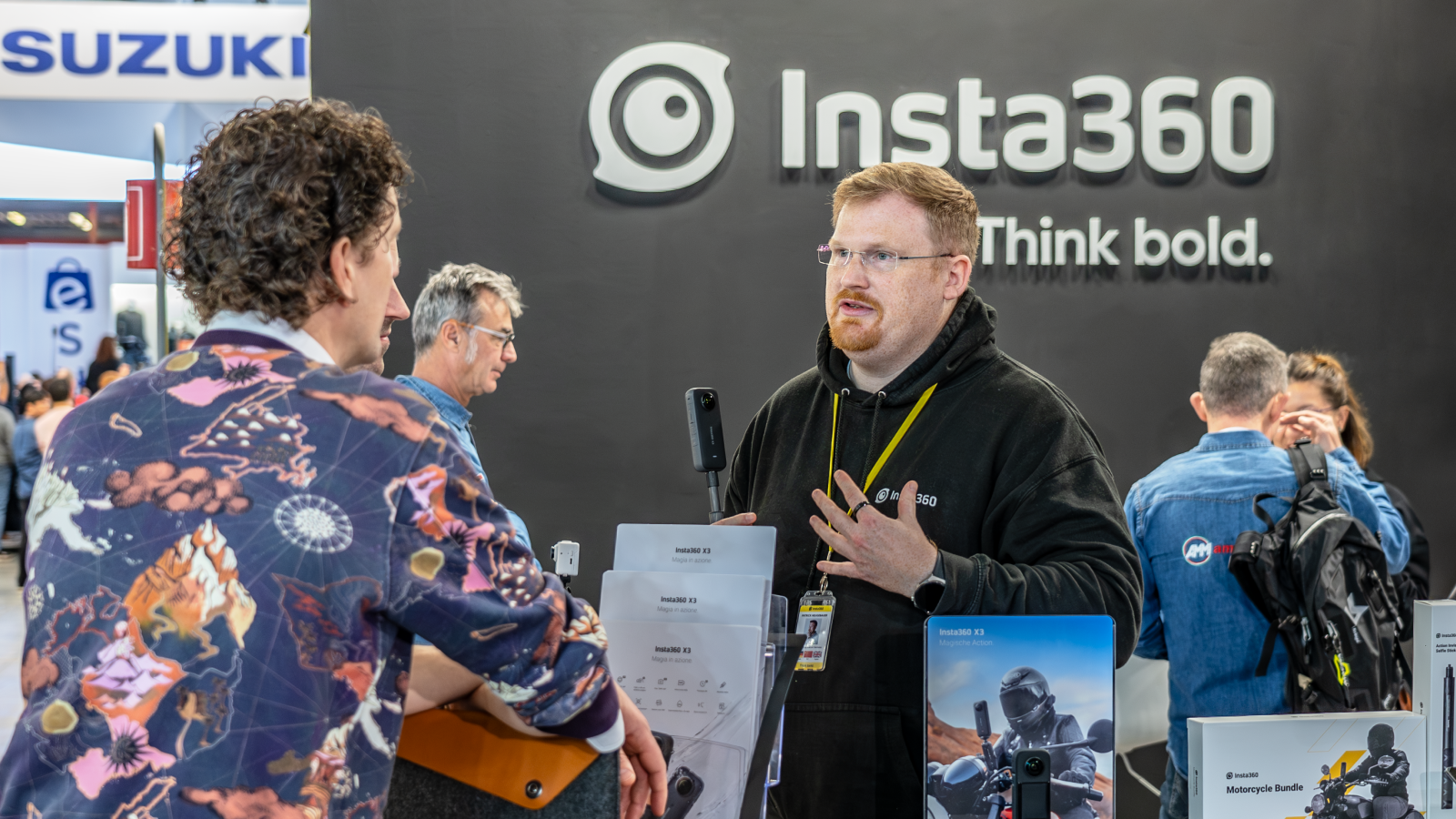 According to Patrick Neugebauer, Marketing Director Europe for Insta360, "EICMA is the perfect platform to showcase our latest products to motorcycle enthusiasts. We're thrilled to be here again, connecting with the motorcycle community and demonstrating how our cutting-edge cameras enhance the riding experience."
EICMA: Where Passion Meets Innovation
EICMA, established in 1914, has evolved into the world's premier motorcycle and bicycle exhibition, attracting millions of passionate visitors and industry leaders every year. Hosted by EICMA SpA, a subsidiary of ANCMA, the National Association of the Bicycle, Motorcycle, and Accessories Industry, this event is a testament to the enduring love affair between humans and two-wheeled machines.
At EICMA, you'll get a unique look at the latest in the motorcycle and bicycle industries. More than just a trade show, it's an experience, with dynamic shows and live events like the "Motolive Area" and the "European Supercross Championship", ensuring it's an event with staying power. A true celebration of art, culture, and innovation surrounding two-wheelers.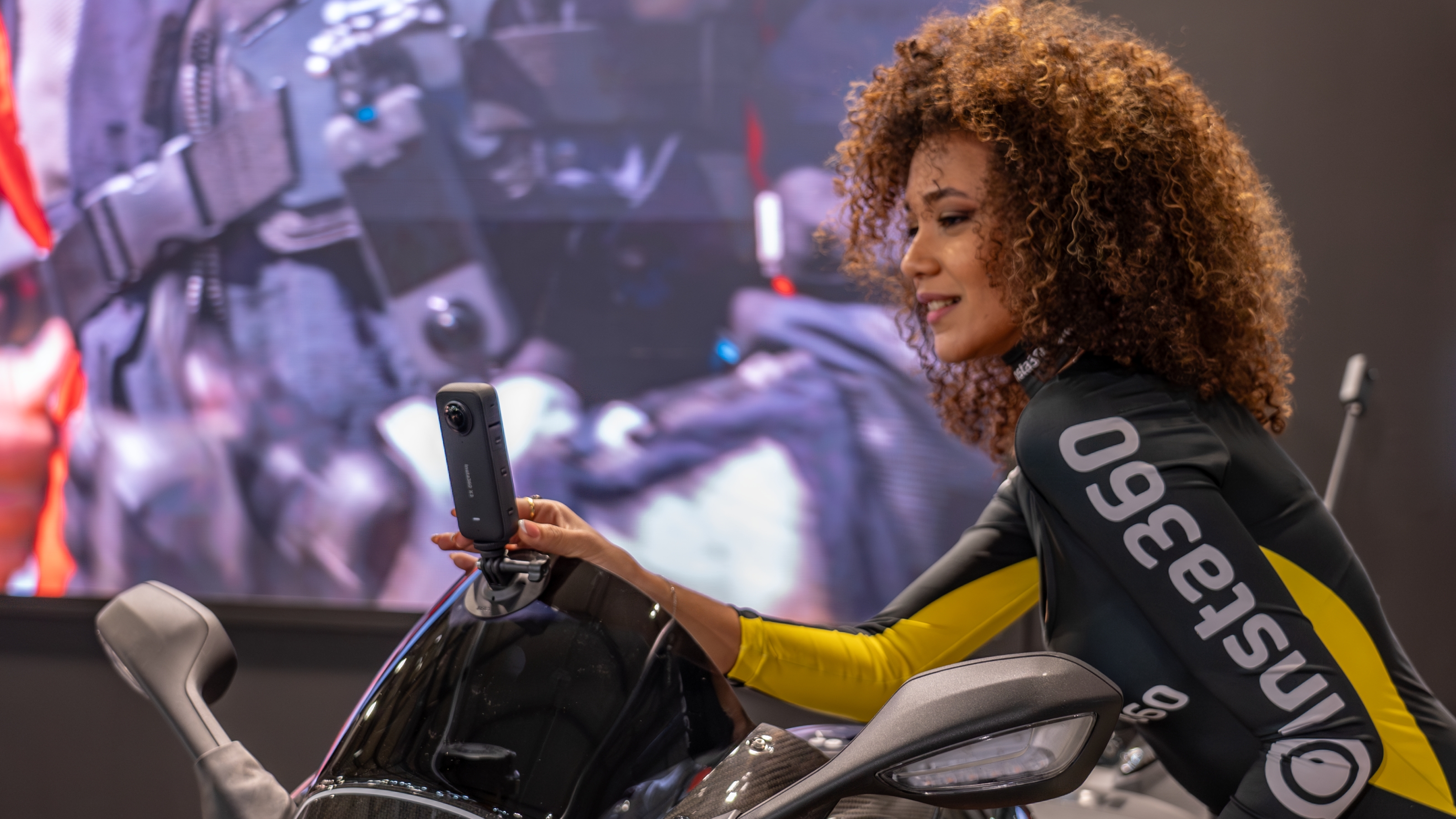 EICMA 2023: What to Expect from Insta360
Insta360 is thrilled to showcase the Insta360 X3 action camera and its new Motorcycle Bundle, designed to revolutionize the way motorcycle enthusiasts capture and share their experiences. The newly developed universal clamp promises a stable and secure fit for your action camera as you ride.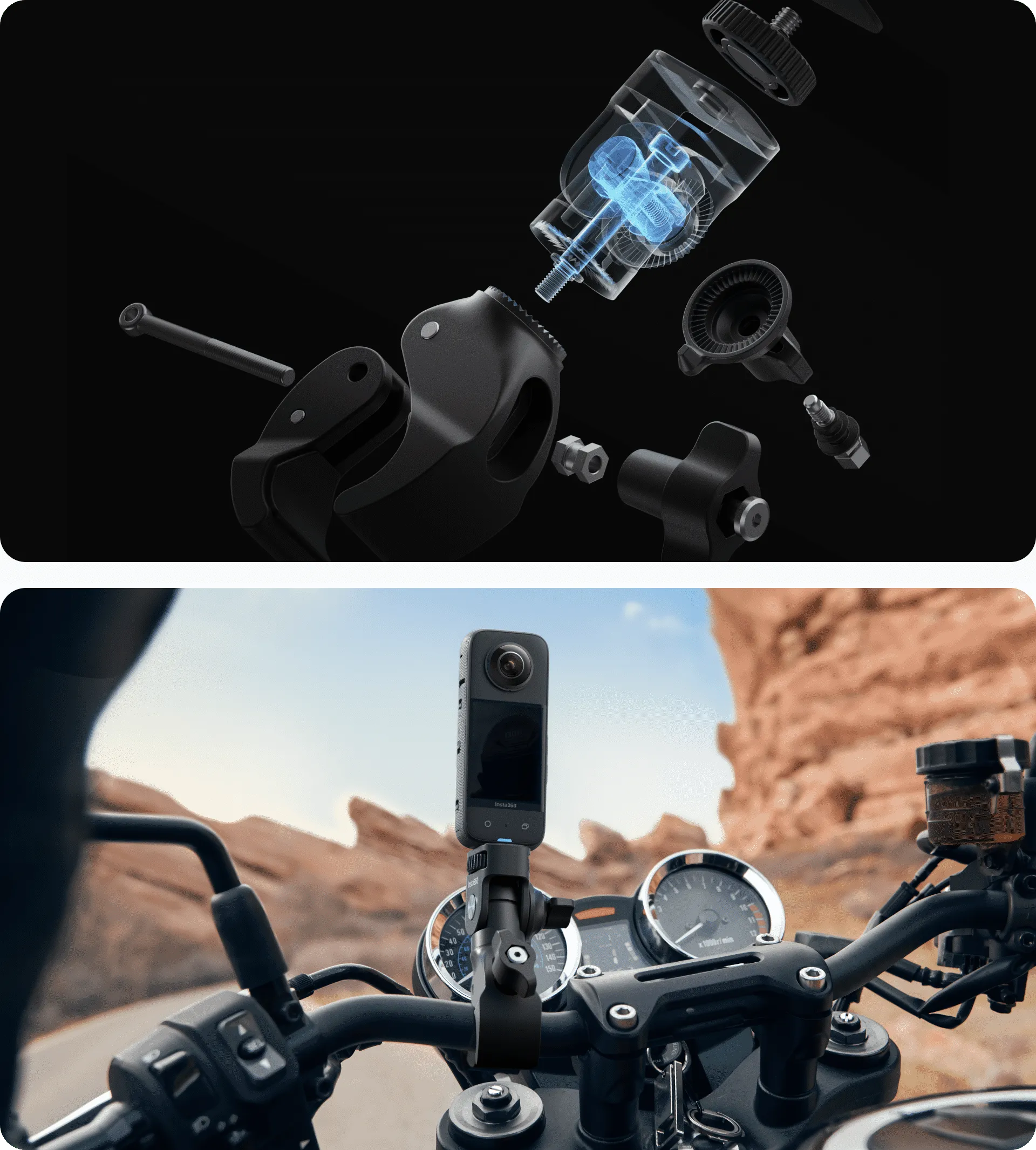 With features like 5.7K video quality, FlowState Stabilization, Active HDR, and data-saving Loop Recording, Insta360 X3 is our indispensable tool for riders and content creators hitting the road.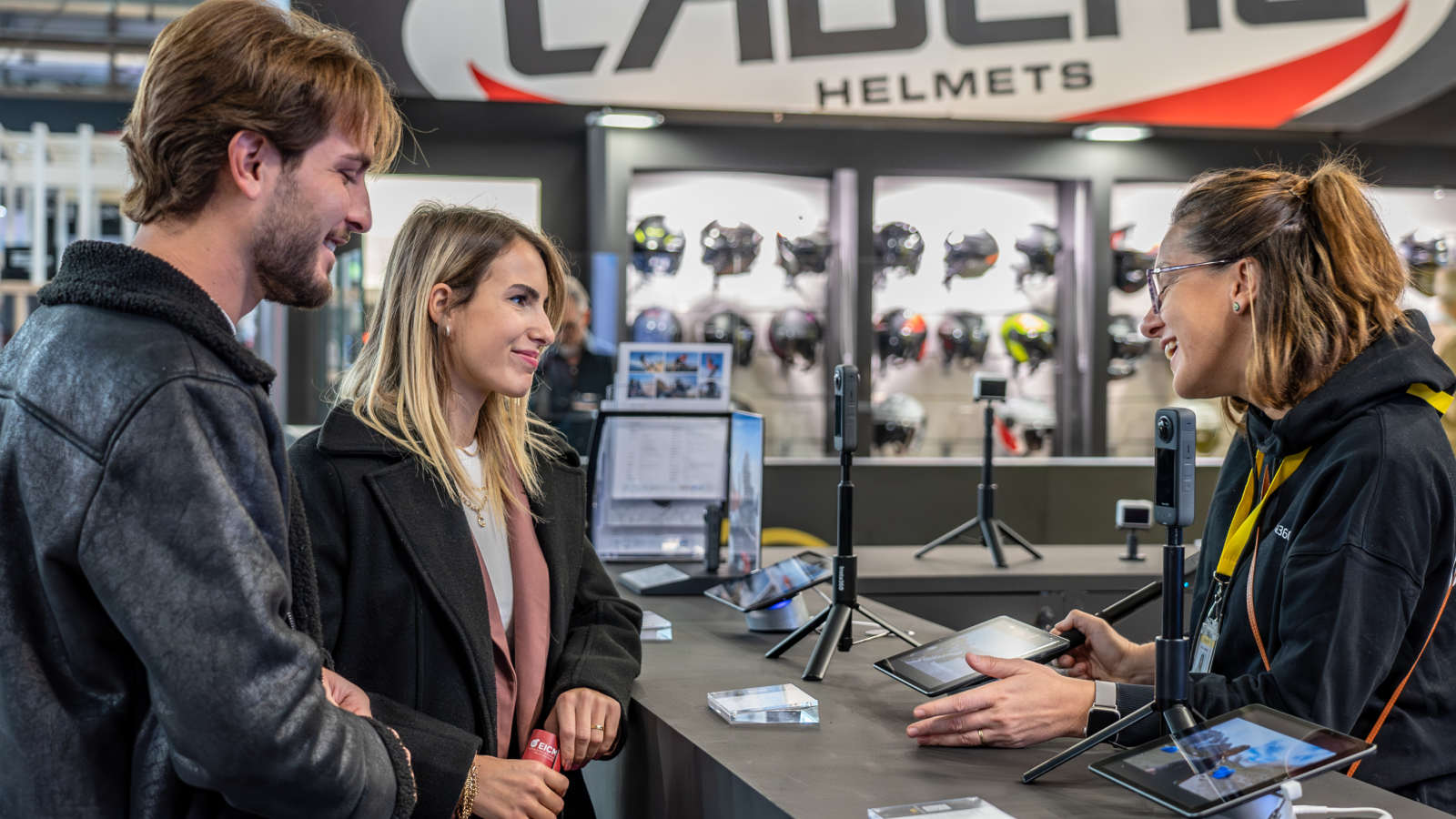 So, whether you're a die-hard motorcycle enthusiast, a content creator looking to up your game, or simply intrigued by the world of two-wheelers, join us at EICMA 2023 from November 7th to November 12th in Rho, Italy. Be part of this comprehensive experience that merges business, innovation, and entertainment, all while celebrating the deep-rooted significance of cycling in Italian culture and industry.
Stay tuned for more updates and news from Insta360 as we head into this latest event! Check out our Italian Insta360 channel for exclusive shots from the event over on Instagram: @insta360italia. Find more information here, at EICMA's official website: https://www.eicma.it/en/.