Insta360 announced today that its flagship action camera - Insta360 ONE X2 - is now available online at Apple.com. This marks it as the 5th Insta360 camera to be hosted on the Apple Store. The release comes alongside an exclusive Apple bundle that packs together everything creators need to chase adventure with ONE X2.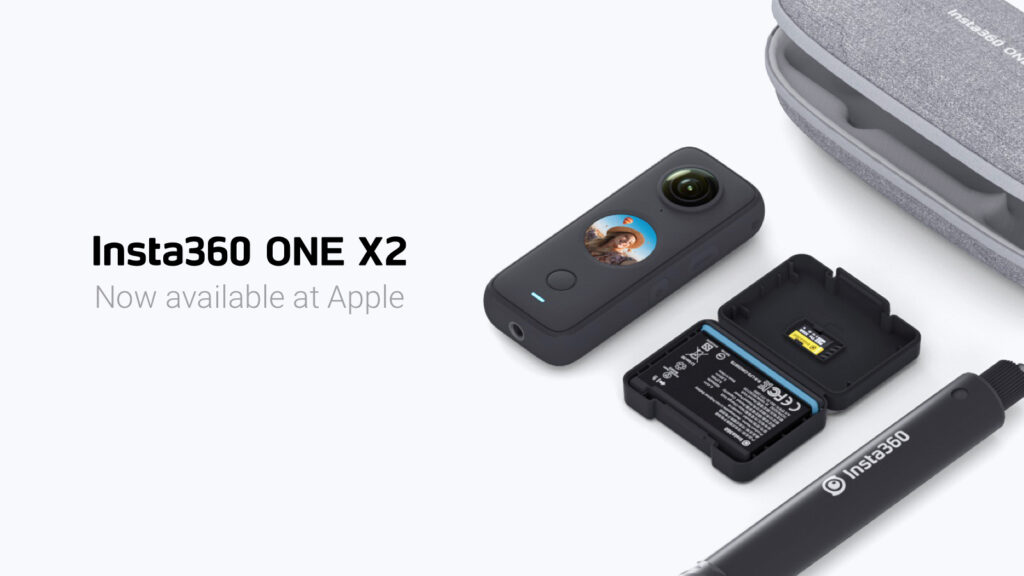 "With this exclusive Apple Bundle, ONE X2 will be available to more creators than ever before" remarked Max Richter, Director of Marketing at Insta360 "We can't wait to see more stunning content being shot on the pocket camera crew and are thrilled to offer this new bundle to help people create and share with ease."
The Insta360 ONE X2 Apple Bundle
In the box, buyers will get the pocket camera crew - ONE X2 - with the Invisible Selfie Stick, a carry case, a 32GB MicroSD card, two batteries, a protective pouch and two charge cables (one Type-C to USB and one Type-C to Lightning). This gives them all they need to create stunning content and protect their action camera when on-the-go.
What is ONE X2?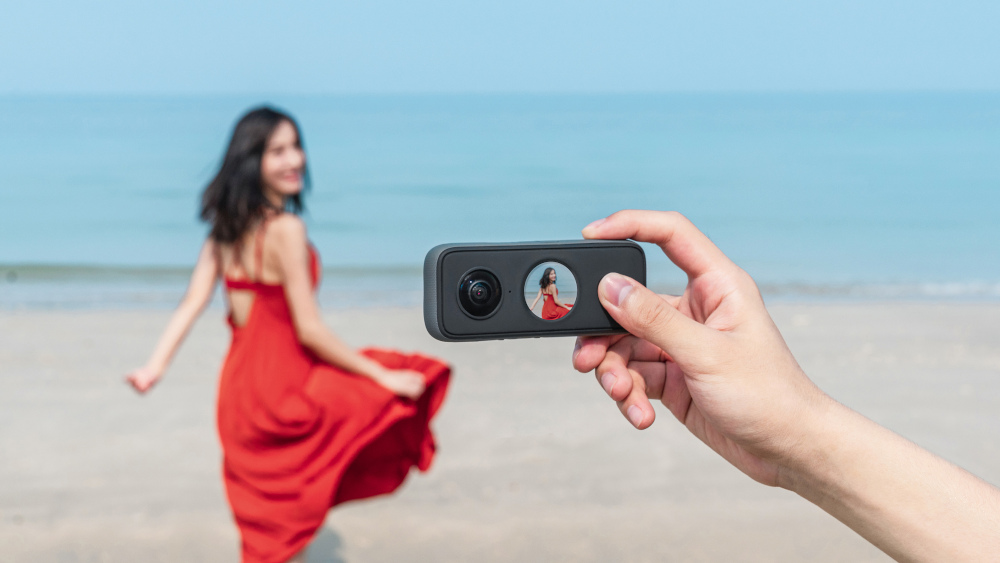 ONE X2 is part camera, part sidekick. With just one device, you can capture every angle at once, and unlock cinematic perspectives that used to require a cameraman or drone. When you're ready to edit, AI-powered features in the Insta360 app and desktop software help you find and edit your best shots in just a few taps.
Creators can buy the Insta360 ONE X2 Apple Bundle starting today at Apple.com. The Apple Bundle retails for $479.95.
---
Keen to keep up to date on Insta360 stories? Keep an eye on our blog and sign up for our mailing list.