Insta360 ONE X is already used as a tool in many filmmakers' arsenals. It's incredibly versatile and opens up a new world of shots, techniques, and workflows. Now, the ONE X is even better suited for the videographer's toolbelt. We've just added 24 and 25fps shooting modes.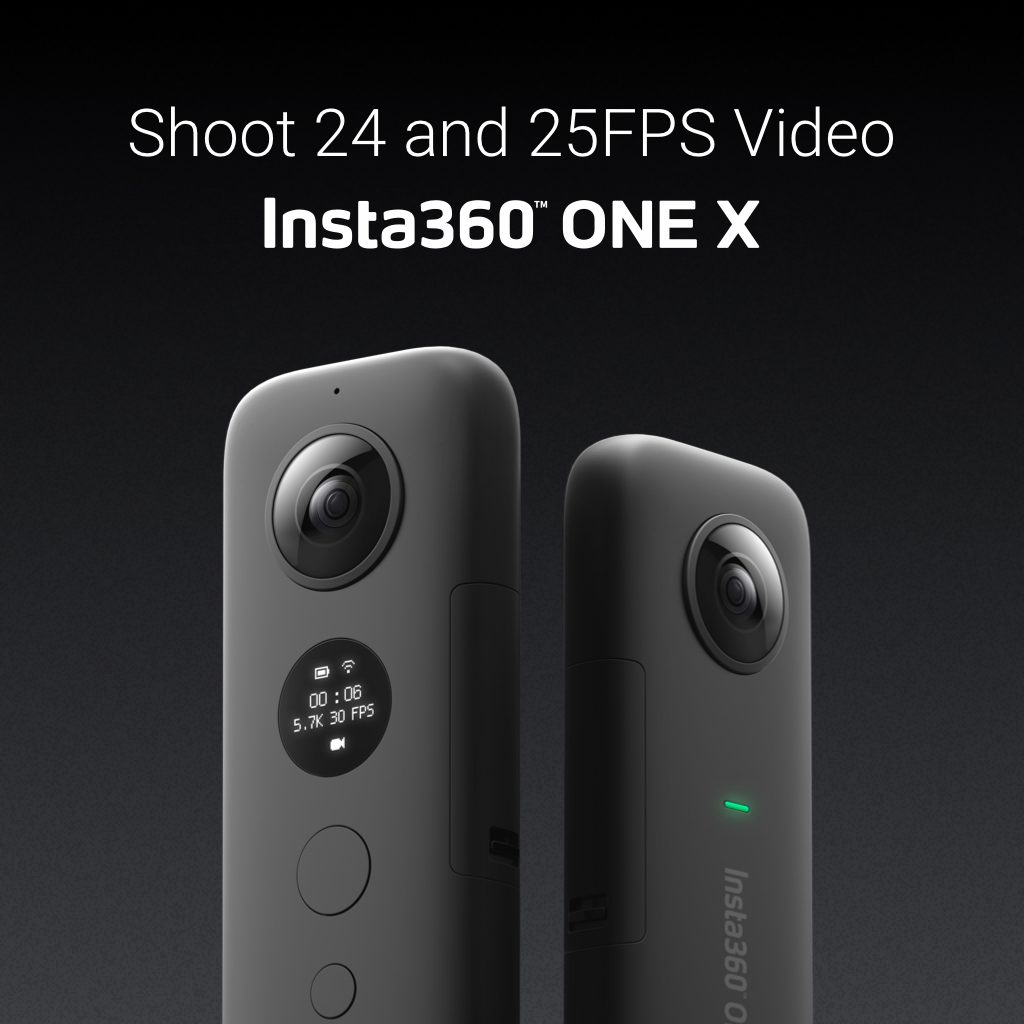 Due to popular demand, the latest ONE X update (1.7.0) allows you to select 24fps or 25fps modes while shooting in 5.7K. This prevents any speed differences or frame skipping when matching ONE X footage with shots from a traditional camera.
If you're a filmmaker, you can put the ONE X to work as a powerful part of your kit. Check out our killer features post to get you started! We've always got our ear to the ground for feedback. So if you're looking for a feature, be sure to join our Facebook communityand we'll keep an eye out for your suggestions.
---
Keen to keep up to date on Insta360 stories? Keep an eye on our blog and sign up for our mailing list.