Insta360 ONE R has won a Red Dot Award in the world-renowned Red Dot design competition, just three months after the product's launch. ONE R was honored in the Product Design category for its bold reinvention of the action cam.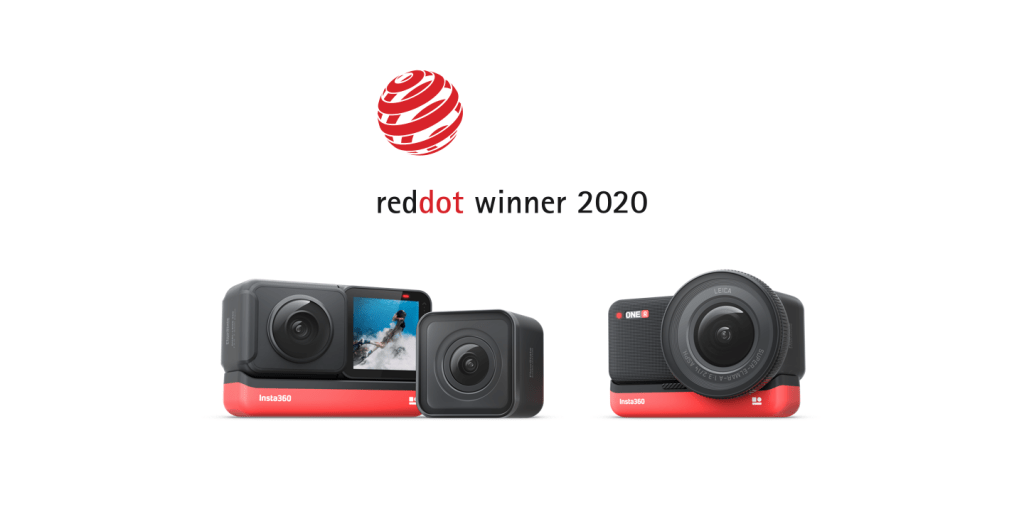 Insta360 ONE R is the world's first interchangeable-lens action camera, designed with three swappable Lens Mods for capturing different kinds of content. From the creative possibilities of the Dual-Lens 360 Mod to the precision of the 1-Inch Wide Angle Mod co-engineered with Leica, Insta360 ONE R is an adaptive action cam ready for any shoot.
This year, designers and companies from 60 countries entered more than 6,500 products in the Red Dot Award: Product Design competition.
"The products won over the jury not only through their aesthetic, but also thanks to their incomparable functionality. With their designs, the award winners are setting new standards in their industry," said Professor Dr. Peter Zec, founder and CEO of Red Dot.
The Red Dot international jury, comprised of experienced experts from different disciplines, has been selecting the world's best designs for around 65 years. The jurors test all of the entries to assess the product's aesthetics, materials, craftsmanship, structure, ergonomics and functionality. True to the motto "In search of good design and innovation", only the best designs receive an award.
Starting on June 22, Insta360 ONE R will be on display at the "Design on Stage" exhibition in the Red Dot Design Museum Essen in Germany, along with the other award-winning products. From that date, Insta360 ONE R will also be presented in the online exhibition on the Red Dot website. The Red Dot Design Yearbook 2020/2021 comes out in July 2020.
About Insta360
Founded in 2015, Insta360 makes boldly innovative cameras that help people capture and share their lives. The brand's ONE series cameras pioneered the use of a compact dual-lens design to redefine what's possible with an action camera. The ONE series brings together groundbreaking stabilization, the ability to easily capture drone-like aerial angles, and the freedom to reframe a shot in any direction after the fact — all in a palm-sized device. Insta360 also offers a premium range of professional VR cameras. Their best-in-class imaging and streamlined workflows make it easy for filmmakers to jump into immersive content production.
---
Keen to keep up to date on Insta360 stories? Keep an eye on our blog and sign up for our mailing list.