Insta360 ONE R has just won an iF DESIGN AWARD, a world-renowned design prize, for its innovative interchangeable lens design. ONE R was honored in the product design discipline in the camera category.
Each year, the world's oldest independent design organization, Hannover-based iF International Forum Design GmbH, organizes the iF DESIGN AWARD. ONE R won over the 98-member jury, beating out almost 10,000 entries from 52 countries.
The iF Design award marks another industry accolade for ONE R's reinvention of the action cam. ONE R has previously won Popular Science's Best of What's New award, TIME's Best Innovations of 2020 award and the Red Dot design award.
The power of ONE R's adaptive design
With its interchangeable lens design, Insta360 ONE R offers the most flexibility of any action camera on the market.
Three swappable lens mods are available including the Dual-Lens 360 Mod, the 4K Wide Angle Mod and the 1-Inch Wide Angle Mod co-engineered with Leica. With these three lens mods, ONE R offers the precision of 4K wide-angle capture, the creativity of 360 and the dynamic range of a 1-inch sensor—all in one device.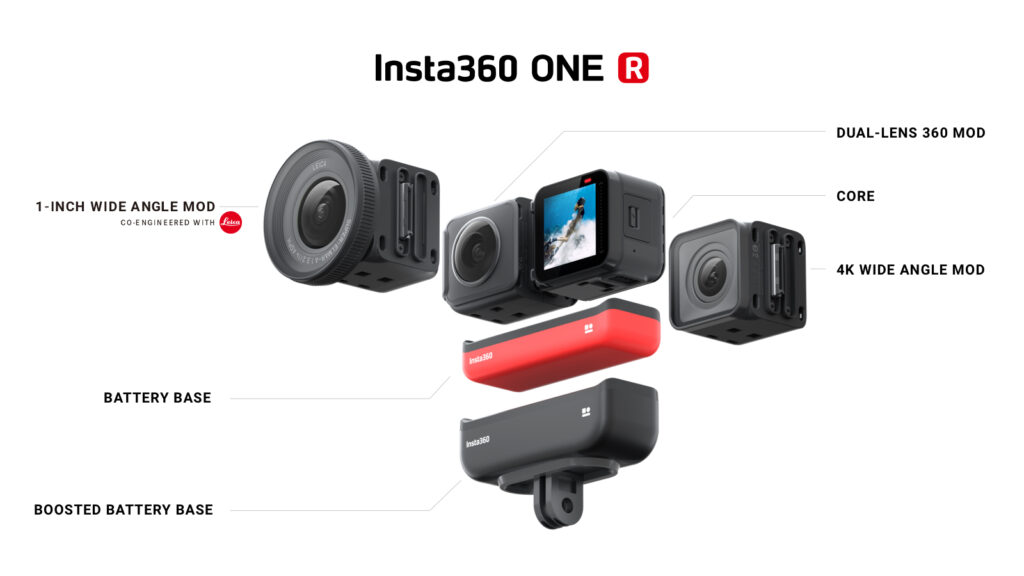 Since ONE R was first released in 2020, the camera continues to get better. On the hardware side, ONE R's modular design inherently allows creators to replace or upgrade their gear as desired. On the software side, several major updates have brought new features to ONE R creators over the past year, including a new webcam mode.
About the iF DESIGN AWARD
For 67 years, the iF DESIGN AWARD has been recognized as an arbiter of quality for exceptional design. The iF label is renowned worldwide for outstanding design services, and the iF DESIGN AWARD is one of the most important design prizes in the world. Submissions are awarded in the following disciplines: Product, Packaging, Communication and Service Design, Architecture and Interior Architecture as well as Professional Concept, User Experience (UX) and User Interface (UI). All awarded entries are featured on the iF WORLD DESIGN GUIDE and in the iF design app.
More information about the iF award can be found in the "Winners" section of the iF WORLD DESIGN GUIDE. Learn more about Insta360 ONE R here.
---
Keen to keep up to date on Insta360 stories? Keep an eye on our blog and sign up for our mailing list.