Insta360 today announced yet another major update for the adaptive action camera, Insta360 ONE R. The feature drop serves as the third major update since the camera was released less than a year ago and comes in the wake of an all-new unified Insta360 app. Both Android and iOS creators can download the update from today.
The new features focus on making the 4K Wide Angle Mod and 1-Inch Wide Angle Mod an even better package, while bringing large updates to the Dual-Lens 360 Mod as well. This cements Insta360's commitment to the ongoing development of their camera lineup.
"When you buy an Insta360, you're not just buying innovative hardware. Constant updates are part of the package with any Insta360. And in this latest large update, we're bringing cutting-edge AI innovations to our creators to make their cameras - and their content - even better over time." said JK Liu, Insta360's Founder.
An All-New AI Shooting Mode, PureShot
Insta360 has developed new AI techniques to allow creators to get the best image quality out of their device. PureShot uses AI to enhance the dynamic range of photos while reducing noise and preserving detail, resulting in a vibrant image. What used to take multiple shots combined into one with auto exposure bracketing (AEB), now just takes a tap with PureShot.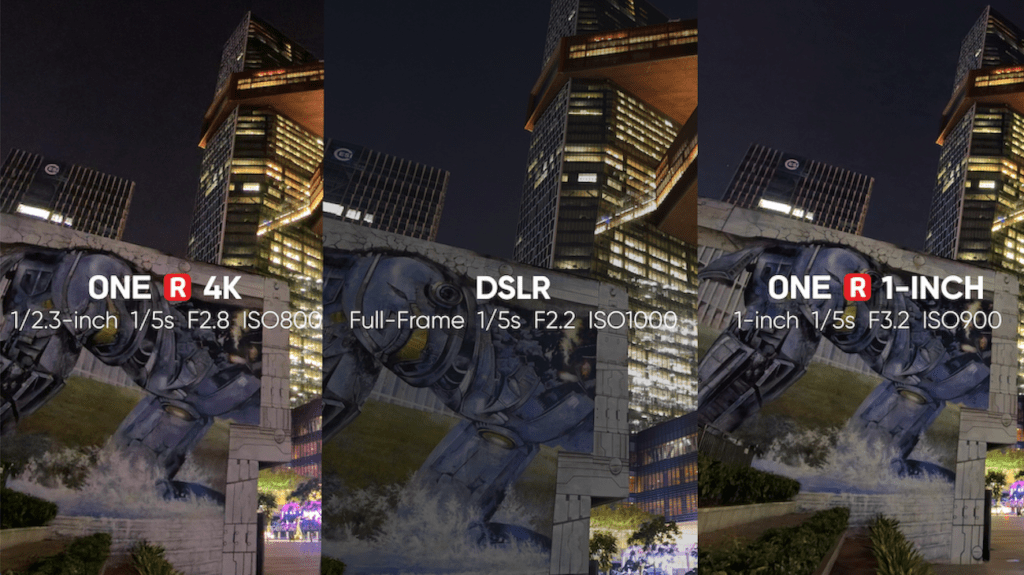 Image Quality Just Got Even Better
Content captured with ONE R is now sharper than ever thanks to a higher bitrate. Colors have also been made more vivid with an all new default color profile, designed for those that want a vibrant look. For creators that want more control over their colors, they can also opt for a LOG color profile, or go for standard for a more natural feel.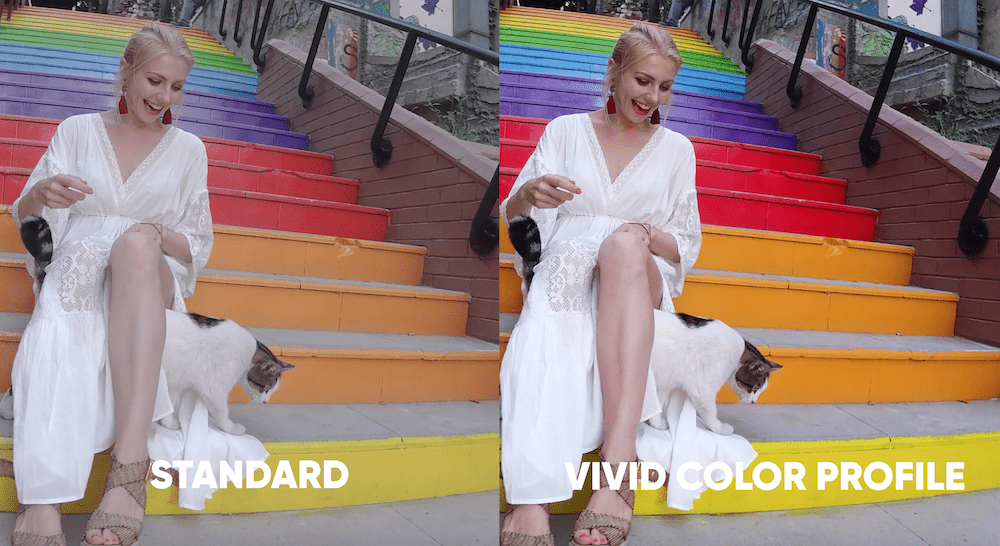 Use Your ONE R for Zoom Meetings
ONE R can now be used as a full HD webcam for calls or work-from-home meetings. The Insta360 app also detects how many subjects are in the frame when shooting with the 4K Wide Angle Mod and adjusts the zoom level accordingly. When using the 360 Mod, creators can use a new split-screen mode, showing the front-facing and back perspectives all at once.
ONE R works with popular conferencing software such as: Zoom, OBS,Microsoft teams, Bluejeans and Lifesize.
Underwater Content Never Looked So Good
AquaVision is a game-changer for creators shooting underwater. Applied in post using the Insta360 app or Studio, it uses AI technology to balance and correct underwater colors to account for the lack of primary red color. The result is colorful underwater content, without the need for external filters or laborious editing.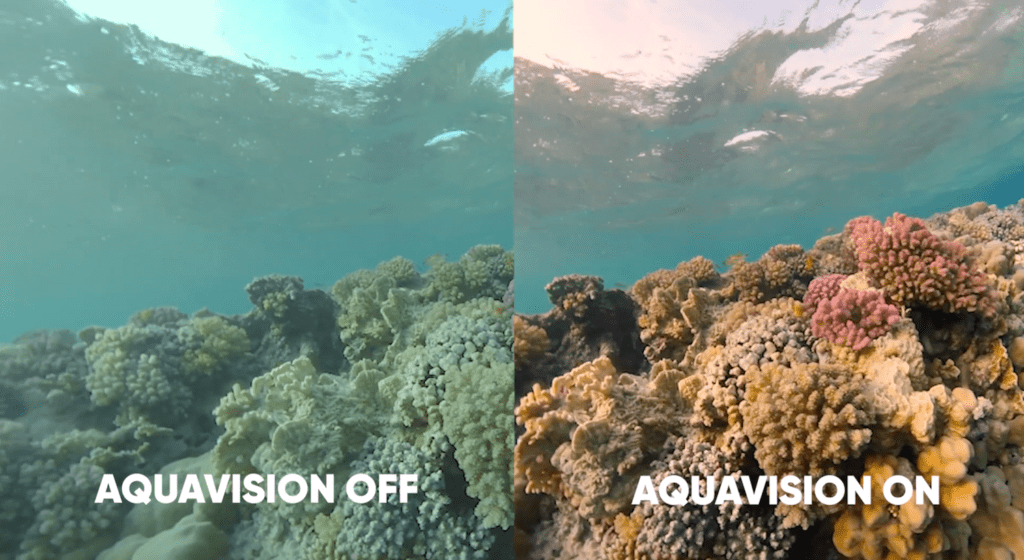 Audio Quality & Voice Control Got Better Too
New and improved wind reduction means that tough shooting environments aren't as high a barrier to great sound capture. The latest update also allows creators to use voice control with their AirPods' microphones. Ideal for shooting at a distance.
Live Stream in 360°
Insta360 ONE R can now live stream in 360°. This is a big deal for streamers looking to immerse their audience in the creator's environment. The update brings two ways to stream. 360 Live, where the audience controls the perspective of the stream, or Reframe Live, where the streamer controls the perspective in real-time. The app supports streaming to YouTube, Facebook or via an RTMP URL.
A Faster MP4 Workflow
The latest update brings a smoother, faster workflow to shooting wide-angle content with either the 4K Wide Angle Mod or 1-Inch Mod. The default file type is now MP4. No more file conversions needed. What's more, creators can choose between "Basic" or "Pro" stabilization options when they shoot. Basic is a quick-fire, no editing solution with in-camera basic stabilization. Pro unlocks higher frame rates and resolutions with gimbal-level FlowState Stabilization added in the app or Insta360 Studio. A new Final Cut Pro X plugin is also now available with the Studio update for streamlined editing, along with the existing Adobe Premiere Pro plugin.
And So Much More
To top it off, the latest update brings new AI Shot Lab templates for auto-edited creative tricks, a more intuitive editing experience and improved low-light stabilization.
Insta360 ONE R is available now at the Insta360 store.
---
Keen to keep up to date on Insta360 stories? Keep an eye on our blog and sign up for our mailing list.