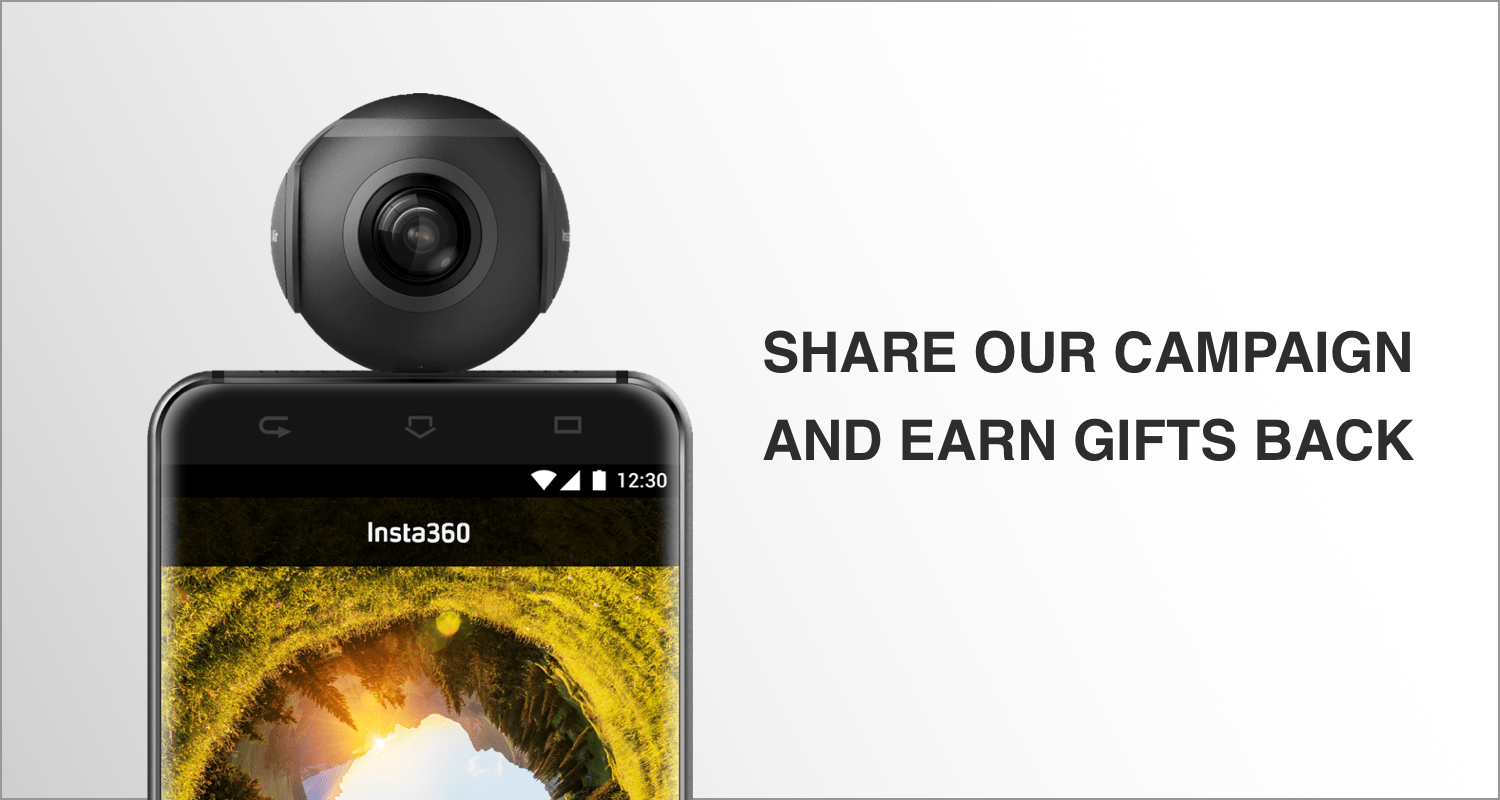 The Insta360 Indiegogo Referral Program
Thank you for being such amazing supporters. We can't thank you enough for being passionate for our brand. You've rallied around our Insta360 Air campaign on Indiegogo, now it's our turn to reward you with some gifts.
Our referral program is simple. All you need is an Indiegogo account. You only need $99 referral sales to win a selfie stick exclusively designed for Insta360 Air and Insta360 Nano.
Once you reach $499, you'll be rewarded with our grand prize, a bundle of useful accessories including VR glasses, waist bag and much more.
THE DEAL
The numbers breakdown like this: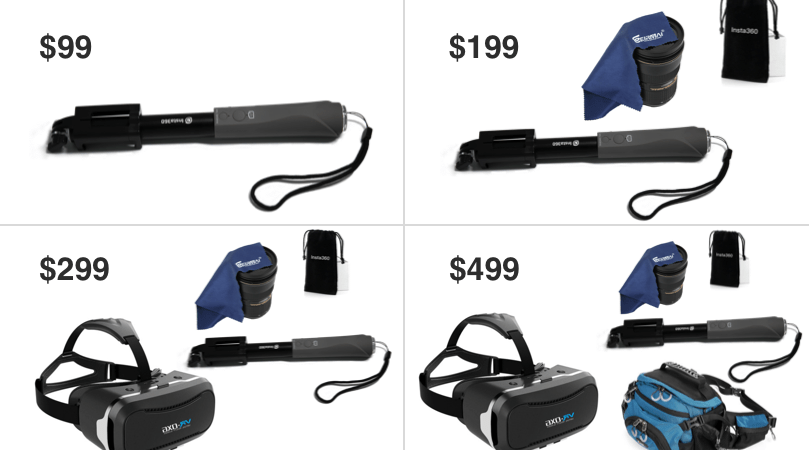 $99 = selfie stick
$199 = selfie stick+lens cloth+velvet bag
$299 = selfie stick+lens cloth+velvet bag+VR glasses
$499 = selfie stick+lens cloth+velvet bag+VR glasses+waist bag
HOW IT WORKS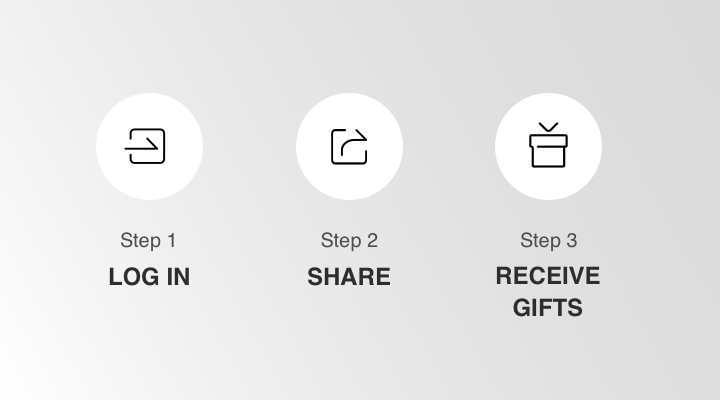 1: Simply log into your Indiegogo, (if you have not already) or create an account by signing up here. **In order to make your referral conversions count, you must be logged into your account!
2: Once logged in, proceed to our Insta360 Air campaign on Indiegogo.
3: Next, look right to our main video to find, copy and share your unique URL (since you are logged in, when you click on the link button it will be your unique URL with a 7 digit code on the end). You can also share this link on your social media pages by simply clicking the Facebook or Twitter icons under the video, which have your URL pre-loaded. You can save and copy your link and share anyway you'd like.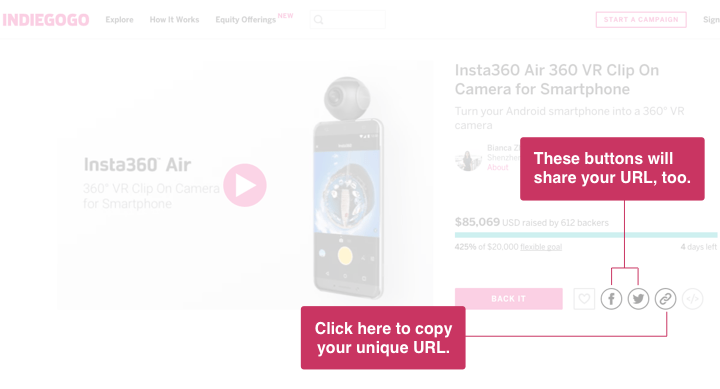 HOW TO TRACK YOUR REFERRALS:
How can you be sure that your referral conversions count?
1: Log into your Indiegogo account (You must log in with the same email address used for your pre-order).
2: Click on your user name beside the search box at the top right of the page.
3: Select the "My Profile" option.
4: Click on the tab that says "Referrals" for the latest totals of referrals and contributions.
5: Count the number of funders.
HOW TO GET THE REWARD
We will send the reward along with your batch. No extra freight fee will be charged.
Good luck and happy sharing,
The Insta360 Team

---
Keen to keep up to date on Insta360 stories? Keep an eye on our blog and sign up for our mailing list.