The Pocket-Sized 360 Cameras Pioneered Third-Person Capture, Putting You in the Center of Your Own Story
Four years ago today, Insta360 launched the Insta360 ONE camera, a game-changing camera that put the power of 360-degree capture and reframing in anyone's pocket. Since then, the camera company has continued to innovate with the release of three subsequent 360 action cameras — ONE X in 2018, and ONE R and ONE X2 in 2020.
4 years of Insta360 ONE Series in 1 minute! From the Invisible Selfie Stick to FlowState Stabilization, the Insta360 ONE Series puts the power of 360 capture and reframing in your pocket. pic.twitter.com/wh0TRPXJf6— Insta360 (@insta360) August 28, 2021
Each of the cameras sport a sleek, pocketable design with two fisheye lenses for capturing in 360 degrees. But the somewhat paradoxical premise of the ONE Series is that 360 cameras don't only have to be used for capturing 360-degree content. By capturing every aspect of a scene, a 360 camera gives users the freedom to mount the camera and forget about it. After the fact, they can find the best parts of the action and reframe it into a flat video for sharing on social media.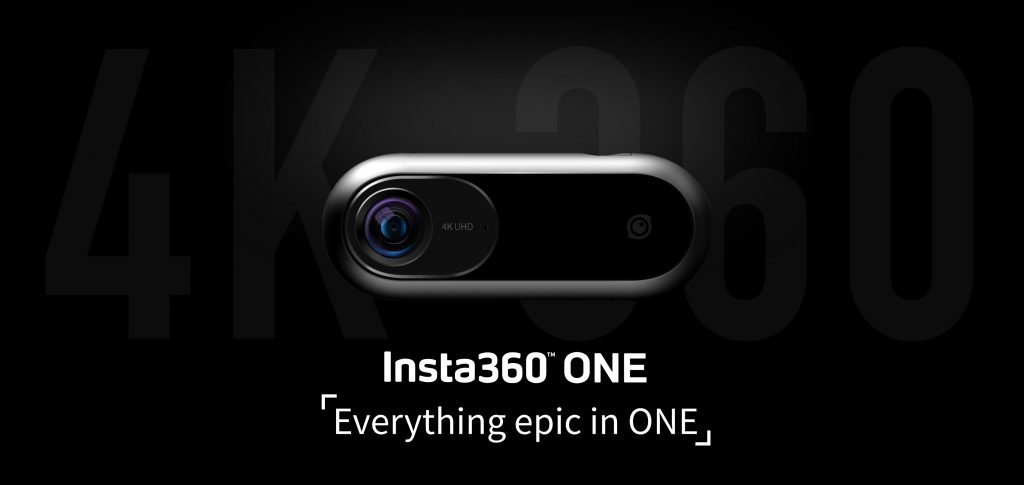 The Insta360 ONE Series pioneered third-person point of view capture, making it easier than ever to capture epic shots of yourself with the Invisible Selfie Stick. Falling in the blind spot between the camera's two lenses, the Invisible Selfie Stick disappears automatically in the shot, enabling anyone to capture drone-like angles. The cameras also boast Insta360's proprietary FlowState Stabilization, known for its gimbal-like smoothness and horizon leveling.
"We created the Insta360 ONE Series so people could capture their lives as they live it. Beyond simply capturing moments from your perspective, you can now put yourself in the center of your own story, without the help of a friend or cameraman,"JK Liu, Founder of Insta360.
The Insta360 ONE Series has propelled Insta360 into becoming the global market leader for 360 cameras since 2019, according to research firm Greenlight Insights. Over the years, the cameras have also been honored with numerous CES Innovation Awards, iF Design Awards and Red Dot Design Awards. Insta360 ONE R was also featured on TIME's Best Inventions of 2020 list for its innovative interchangeable lens design.
In recent years, Insta360 has also been dedicated to improving the user experience of their cameras and AI-powered software, including the Insta360 mobile app and Studio desktop software. Earlier this month, Insta360 released an extensive update to the app, introducing a brand new interface and improved exporting times. Through regular updates, Insta360 helps save users time, frees them to fully enjoy the moment and eases the editing process. Users can also browse the tutorials in the app or use ready-made editing templates to unlock new creative possibilities with their camera.
This month, Insta360 is also celebrating 1 million camera users across over 200 countries and territories, as well as over 1 million Instagram followers.
Insta360 ONE Series 4th Anniversary Giveaway
Insta360 ONE Series users can also share their best shots on Facebook and Reddit before September 10 to win an Insta360 t-shirt and Extended Selfie Stick.
On Facebook, Insta360 ONE Series users can enter to win by following these steps:
Share your best moment (video/photo) captured on any Insta360 ONE Series camera in the Insta360 Community Facebook Group by September 10
In the caption, share your story behind the moment, mention which camera you used and add the hashtag #Insta360ONE4YOU
Like Insta360's Facebook page
On Reddit, Insta360 ONE Series can enter to win by following these steps
Subscribe to r/Insta360
Post your best moment (video/photo) captured on any Insta360 ONE Series camera in the r/Insta360 subreddit by September 10
Winners will be announced on September 13.
---
Keen to keep up to date on Insta360 stories? Keep an eye on our blog and sign up for our mailing list.