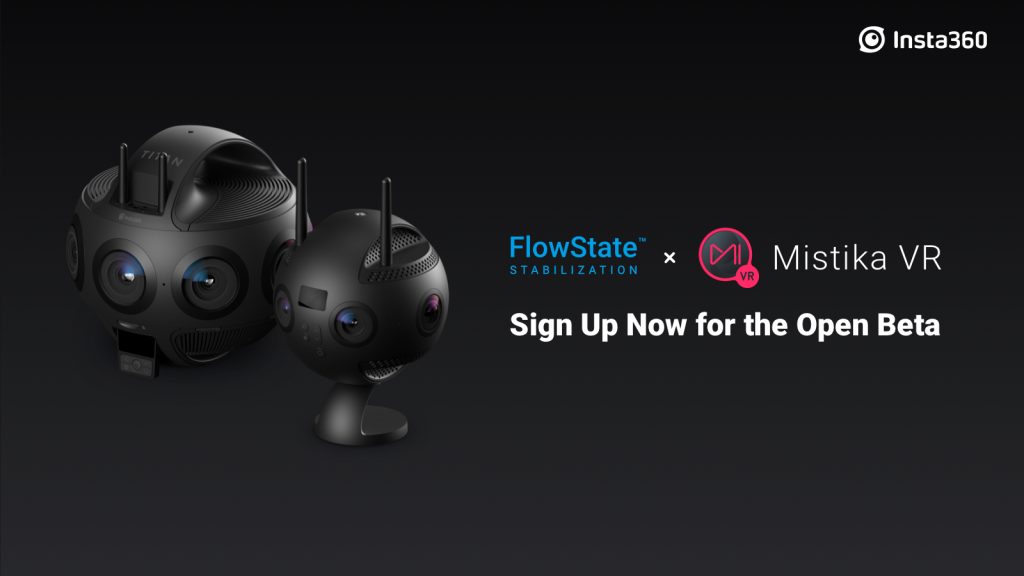 Post-production software provider SGO and Insta360 today introduced a long-awaited integration, bringing support for FlowState stabilization to SGO's popular Mistika VR stitching solution.
Mistika VR now allows users to easily import motion sensor metadata from Insta360 Titan and Pro 2, enabling them to automatically apply Insta360's signature FlowState stabilization. Building on the previous integration of official Insta360 stitching libraries, the new update means Mistika VR users can efficiently achieve the best possible stitching and stabilization quality when post-producing Titan or Pro 2 footage.
"One of the most requested features from Mistika VR users was Insta360 FlowState Stabilization support and now it is finally here," said Roman Dudek, Product Manager at SGO. "The help and feedback from the VR community has, as always, been truly essential to the integration of this feature. We trust this latest upgrade provides them with the extra functionality and efficiency they were looking for."
Sign Up Now for the Open Beta
The latest version of Mistika VR, currently in Open Beta, is now available to all users at no extra cost and can be downloaded via their Online SGO Account.
No Account? Enjoy Free 3-month Professional License for Mistika VR
Any purchase of an Insta360 Titan or Pro 2 includes a free 3-month professional license for Mistika VR. As always, the purchases of any Insta360 professional camera also includes unlimited free access to Insta360 Stitcher, which is perfect for processing footage at high quality and with minimal effort.
---
Keen to keep up to date on Insta360 stories? Keep an eye on our blog and sign up for our mailing list.