NASA just nailed a successful landing on the surface of Mars with its craft InSight. The team were absolutely ecstatic at the success of the landing as it marks a new frontier for studying the interior of the Red Planet.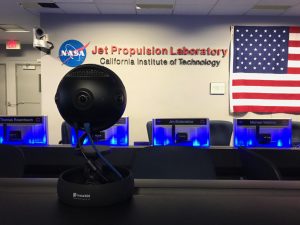 They used our Insta360 Pro and Pro 2 to capture the event from inside mission control, you can watch the celebratory moment right here:
---
Keen to keep up to date on Insta360 stories? Keep an eye on our blog and sign up for our mailing list. You can also contact our Enterprise team directly to see how 360 cameras can benefit your business.