Insta360 today announced a long-term strategic partnership with KT Corporation, South Korea's largest telecommunications company and one of the leading operators of the country's advanced 5G mobile network. The partnership allows consumers to enjoy for the first time ever a unique application of 5G — high-quality 360-degree video chat.
Insta360 has signed on as official camera partner for KT Corporation's Real 360 app, a platform for 360-degree live-streaming, video sharing and video chat. Starting today, Real 360 app users can use the best-selling Insta360 ONE X — combined with KT's 5G mobile network — to initiate a 4K 360-degree video chat straight from a smartphone.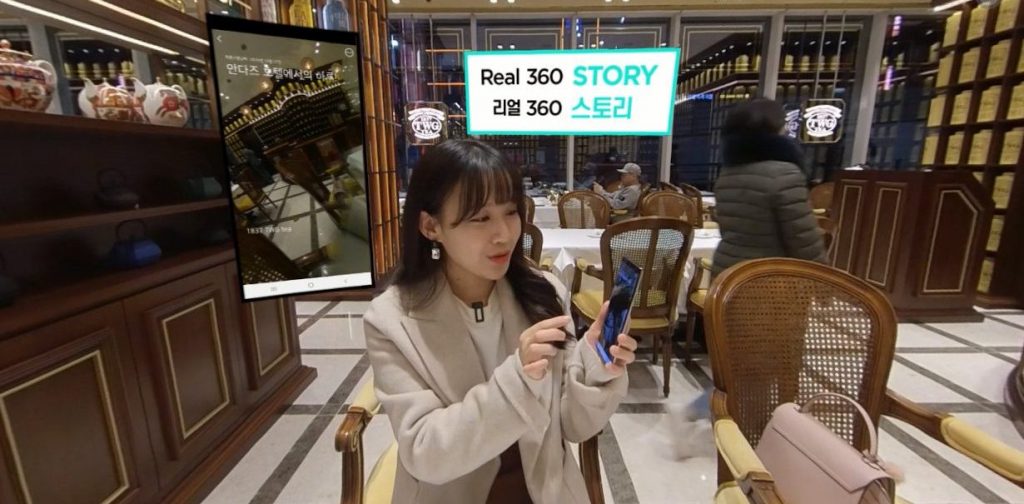 Because of the vast quantity of data involved in transmitting high-res 360-degree video in real time, 5G technology is essential in allowing the public to enjoy the full potential of this new communication tool. KT Corporation and Insta360 will continue to collaborate closely to develop innovative, accessible applications for 5G and immersive video.
"360 video chat enables people to share experiences with friends and family in lifelike, immersive detail — even when they can't be together in person," said Leon Liu, Insta360 CEO. "We're thrilled to partner with KT Corporation to bring this revolutionary technology to Korea and to join them in pioneering one of the definitive applications of high-speed 5G mobile networks."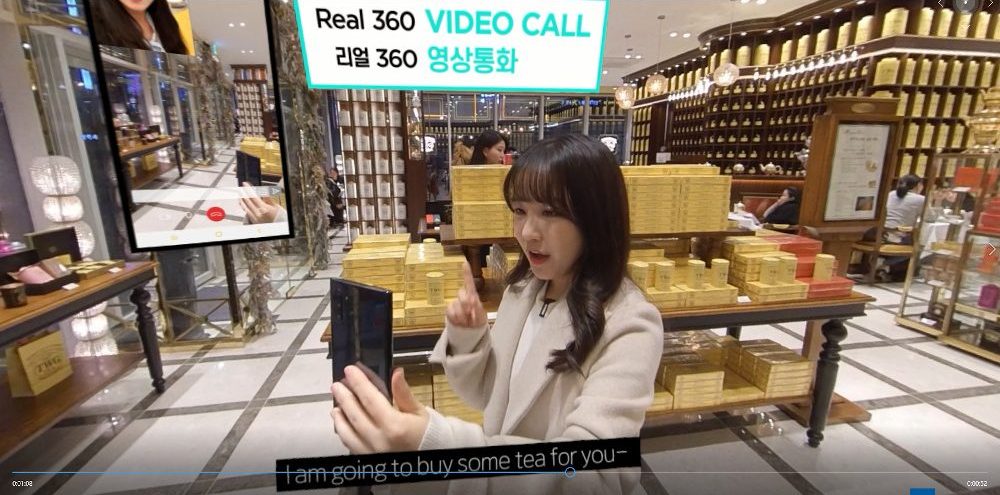 South Korea commands a dominant lead in the rollout of 5G technology —reports show the country is home to more than half of the world's current 5G mobile subscribers — but Insta360 cameras have also been embraced by other major global telecoms as the preferred tools for high-resolution, immersive 5G live streams. In April, China Unicom broadcast the Chongqing marathon live in stereoscopic, 360-degree video using their own 5G technology.
About KT Corporation
KT Corporation, Korea's largest telecommunications service provider, reestablished in 1981 under the Telecommunications Business Act, is leading the era of innovations in the world's most connected country. The company is leading the 4th industrial revolution with high speed wire/wireless network and new ICT technology. KT launched the world's first nationwide commercial 5G network on April 3, 2019, after successfully showcasing the world's first trial 5G services at the PyeongChang Winter Olympic Games in February 2018. This is another milestone in KT's continuous efforts to deliver essential products and services as it aspires to be the number one ICT Company and People's Company.
About Insta360
Founded in 2015, Insta360 makes boldly innovative cameras that help people capture and share their lives. The brand's ONE series cameras pioneered the use of a compact dual-lens design to redefine what's possible with an action camera. The ONE series brings together groundbreaking stabilization, the ability to easily capture drone-like aerial angles, and the freedom to reframe a shot in any direction after the fact — all in a palm-sized device. In addition to innovative action cameras, Insta360 also offers a premium range of ultra-high-resolution professional VR cameras. Their best-in-class imaging and streamlined workflows make it easy for filmmakers to jump into immersive content production.
---
Keen to keep up to date on Insta360 stories? Keep an eye on our blog and sign up for our mailing list. You can also contact our Enterprise team directly to see how 360 cameras can benefit your business.