Tourism has been one of the worst-hit industries following the COVID-19 outbreak, causing many to consider the future of travel.
Many travel companies, governments, hotels and tourist attractions are looking to virtual reality (VR) tourism as a novel way for to offer potential visitors an immersive 'try-before-you-buy' experience.
The idea of VR travel is not a new concept, however, with many having seen its potential long before COVID-19. A successful example of this type of VR travel experience was achieved in Malaysia as part of Telekom Malaysia's 5G Demonstration Project.
With the 'Langkawi Hidden Treasures VR Project', Telekom Malaysia (TM) partnered with TrueXR to shoot the Langkawi UNESCO Global Geopark in VR. Langkawi Island is home to Mount Machinchang, a breathtaking scenic area with the world's steepest cable car. Using a high-powered 360-degree VR camera, Insta360 Titan, they filmed the UNESCO site and streamed it via the TM 5G network to travelers landing at Langkawi International Airport.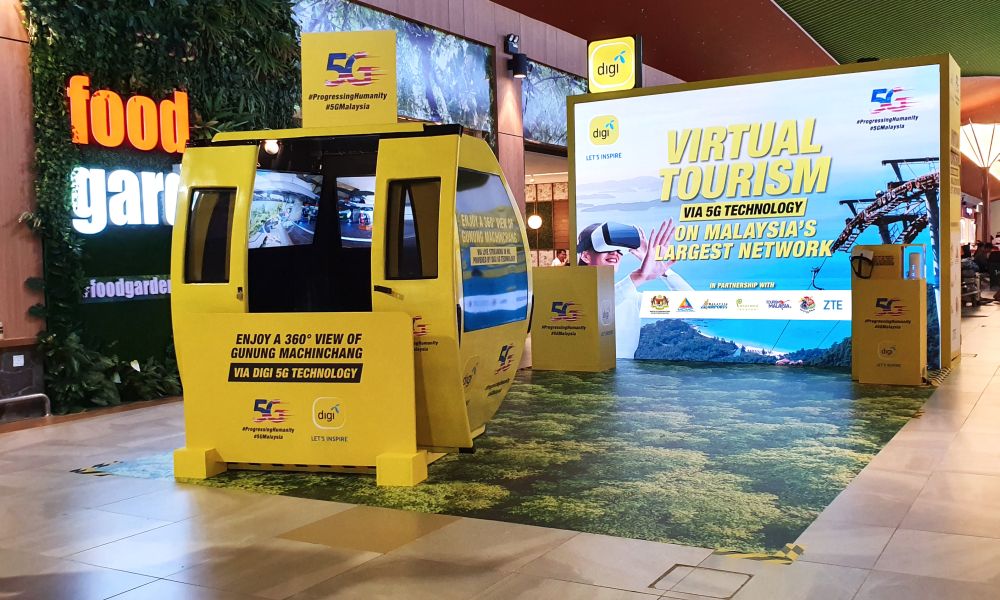 Launched in January 2020, the project was designed to provide an immersive VR travel experience for tourists and further the tourism industry in the area. Justin Wong, Chief Product Officer at TrueXR, answered our questions about this innovative venture.
1) Could you briefly introduce yourself and your company, TrueXR?
TrueXR is an Extended Reality (XR) division of SCM ASIA, a content studio and production company based in Kuala Lumpur, Malaysia. TrueXR aims to combine the best in visual storytelling, technology, art and interaction to create compelling and immersive XR experiences for people around the world.
2) What was the goal with this VR travel project?
The Langkawi Hidden Treasures Project is the ideal showcase for pushing the 5G network to the limits of its performance and showing what is possible with Malaysia's 5G network.
This VR travel content will set the bar not only for how tourism is promoted in the future, but also set the expectation for viewers of how 5G can impact their lives. This was the first 8K UNESCO Geopark VR content in Malaysia and possibly the region.
3) Why did you select the Insta360 Titan for this 5G VR project?
We chose Insta360 Titan for this 5G VR project because it captures up to 10K 3D stereoscopic footage, or 10-bit color depth. This enables us to capture higher dynamic range footage and ultimately deliver a more immersive experience for viewers.
We really enjoyed using Insta360 Titan in this production. It was convenient in every aspect from shooting to post production. The Insta360 Stitcher software was also really helpful for editing the footage after.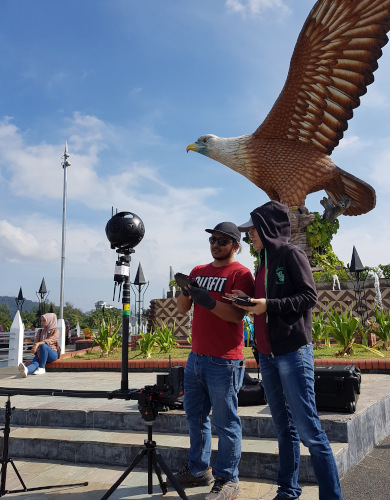 4) How did you set up the 5G VR stream to the headsets? Did you have any challenges installing and displaying the 8K footage?
Initially we had trouble searching for a VR headset compatible with 8K footage. Eventually we managed to find Skyworth v901, which suited the job.
To set up the 5G VR stream, we developed an app in the VR headset which streams the 8K footage directly from a cloud server. In the app interface, viewers can choose which location they would like to visit and then explore it.
"The increased bandwidth of 5G makes it possible to stream such ultra-high resolution 360 VR content. By streaming in 8K rather than 4K, it gives the audience a more immersive experience of being in one place, while feeling as if they are crossing realities." Justin Wong, True XR
5) What kind of response have you received from people who viewed the VR travel experience?
The public was amazed with the immersive level of the content. Everyone was very excited! And it has inspired a lot of discussion among industry leaders and entrepreneurs about how to utilize VR in their business. VR is really emerging in Malaysia.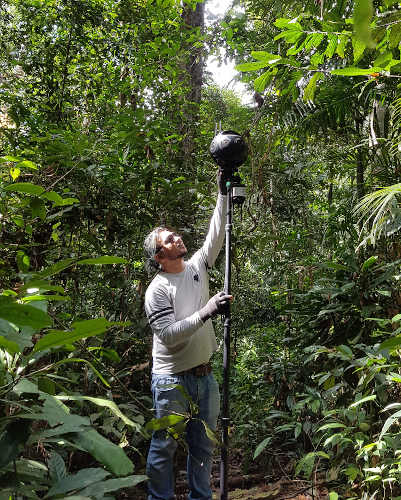 6) How did the COVID-19 pandemic affect the project? What adjustments were made as a result?
The Langkawi Hidden Treasures Project was made for location-based entertainment (i.e. campaign activation in airports and 5G coverage area). Due to the COVID-19 pandemic we adjusted the plans and developed the content into a web-based virtual tour. This provides a similar VR travel experience for viewers, except this time through a web browser.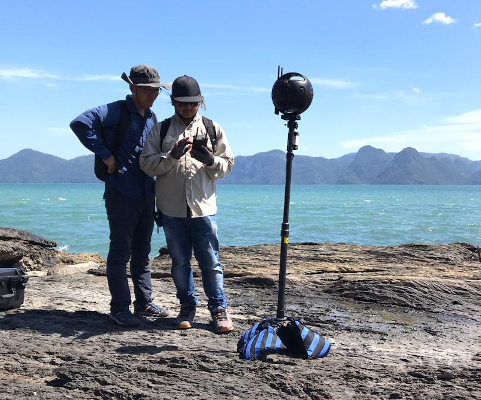 ---
Keen to keep up to date on Insta360 stories? Keep an eye on our blog and sign up for our mailing list. You can also contact our Enterprise team directly to see how 360 cameras can benefit your business.