A property inventory report serves as a benchmark for property managers and tenants when setting a tenancy agreement. The report contains photos, descriptions and conditions of all items in the property, which then can be referenced in the case of a dispute.
Traditionally, the property manager must take multiple individual photos of a property and manually compile a report. But now property inventory software and a 360 camera can do it all for you.
Using the Insta360 ONE X Enterprise Edition camera and the Inventory Hive app, property managers can now take a 360-degree photo of an entire room with just a tap and add it to their report automatically.
Inventory Hive is a cloud-based property inventory software that anyone can learn to use in just minutes. And now it's integrated with ONE X, providing a one-stop solution for taking photos and creating a report. Inventory Hive has also recently struck up a partnership with The Dispute Service (TDS), one of the largest tenant deposit schemes in the UK.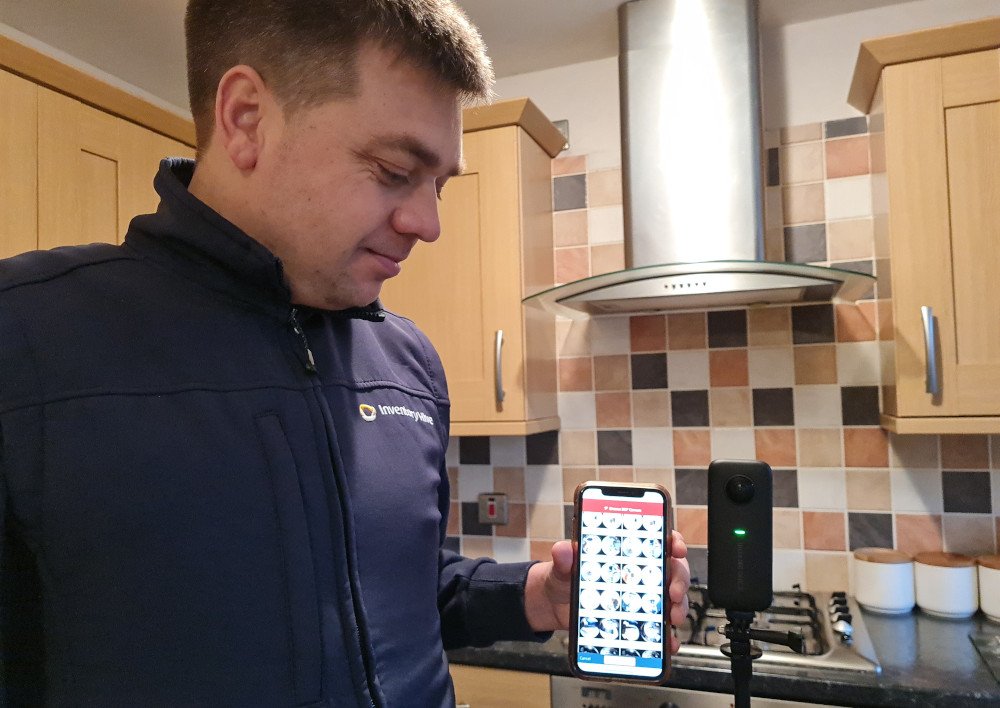 "The Insta360 ONE X camera quality perfectly fits the bill for our property inventory software and we are delighted to strike up this integration," said Richard Abbots, CEO at Inventory Hive.
How property managers and tenants benefit from 360 reporting
Property managers and tenants both benefit from 360 images in property reports. Both parties can clearly see the entire contents and general overview of the room in a 360-degree snap. With Inventory Hive, both tenants and property managers can zoom in and out of the 360-degree image as well to take a closer look at specific things inside the room.
Adjudicators can also reference 360 photos in the case of a dispute between the manager and tenant. Steve Harriott, Chief Executive of the TDS says, "360-degree images are useful in showing the adjudicator the general layout and presentation of a room. They supplement the written word well and allow an adjudicator to look at the size of a room and the detail within. Our system allows an adjudicator to access 360° images and therefore rely upon them during an adjudication."
"With the ability to take 360-degree images on Inventory Hive, property managers can spend minimal time at the property." Richard Abbots, Inventory Hive
360 cameras have also become more useful during the COVID-19 pandemic. "With the ability to take 360-degree images on Inventory Hive, property managers can spend minimal time at the property. They can run into the property, take their 360° images of each room and leave. They can then finish off the report from the comfort of their own home or office via the desktop site." said Abbots. This means less time spent in the property and in contact with other people, in turn reducing the chance of transmission of COVID-19.
What you can do with a 360 camera and property inventory software
So what can you do with the Inventory Hive property inventory software and Insta360 ONE X? You can:
Capture the entire room in one picture for robust "before" and "after" comparison.
Evidence the presence and location of items in a room.
Evidence décor and light fittings in working order.
Zoom-in and navigate the room via desktop, tablet or mobile.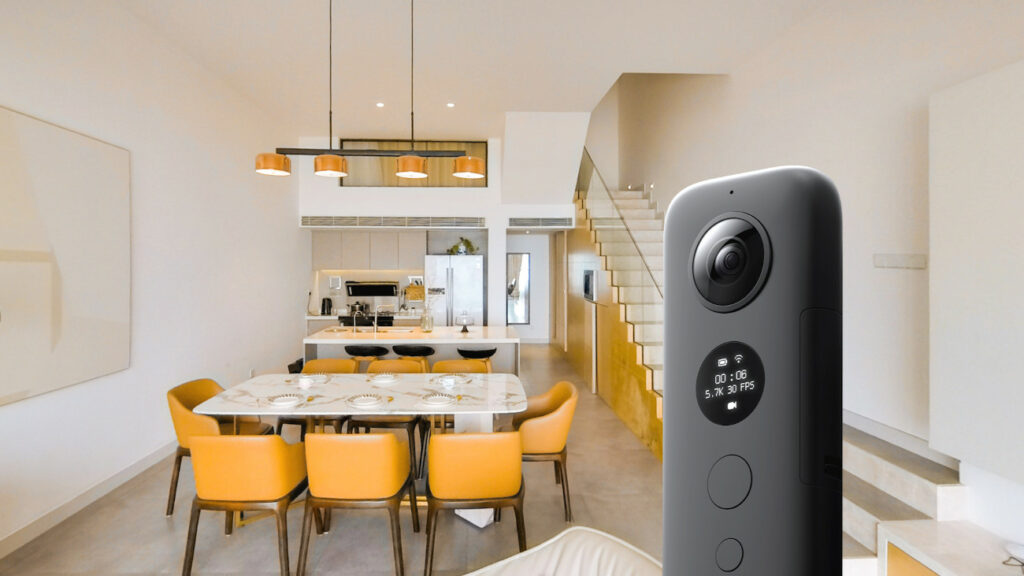 In general, using a 360 camera will help reduce the time you need to spend taking numerous individual photos of items. But you might still want to take individual photos for specific defect images and items in common dispute.
Using 360 photos can also help you reduce the file sizes of your reports by using fewer individual pictures, which is ideal for storage and uploading to other platforms.
The best thing is you can also export the photos in your report as a 360 virtual tour and use it for marketing the property later.
Inventory Hive's tips for capturing properties with a 360 camera
Ready to get started? Here are Inventory Hive's top three tips for capturing 360 images with their property inventory software:
Invest in the tools that do a good job. There is no point investing in a cheap 360-degree camera when it needs replacing in a year or so.
Spend half an hour or so practicing taking your 360-degree images ahead of time so you can get the best out of them when creating your inventory reports and virtual tours.
Remember that 360-degree images capture everything! You may not need to capture additional standard photos on top of the 360-degree image.
To connect to the Inventory Hive app, all you have to do is connect your Insta360 ONE X camera to your smartphone or tablet over WiFi. Then you take 360-degree images directly through the Inventory Hive app and add them to your report.
Check out their tutorial below to see how it works:
---
Keen to keep up to date on Insta360 stories? Keep an eye on our blog and sign up for our mailing list. You can also contact our Enterprise team directly to see how 360 cameras can benefit your business.