Matterport virtual tour creators have a new tool in their arsenal for capturing spaces in 360 degrees. Insta360 ONE R is now compatible with beta releases of the Matterport Capture app on select iOS and Android devices.
This integration brings together two of the most powerful tools on the market for creating virtual tours. Insta360 ONE R is an affordable 360-degree virtual tour camera that enables you to quickly capture a property -- 1,000 square feet in just a few minutes, for example. And Matterport is the world's leading virtual tour software, with a 3D conversion engine that automatically creates a digital twin of a property in a few hours.
The integration also comes at a time when virtual tours are in higher demand due to COVID-19 travel restrictions and social distancing guidelines. Matterport has seen more than a 100% increase in 3D models created on their platform since March.
The integration is now in beta through Matterport's public Test Flight beta program, with the full integration available in October on iOS.
Read on to hear from Indy Sen, Vice President of Product Marketing at Matterport, on his insights on the virtual tour market in 2020 and beyond.
1. What kind of impact has the COVID-19 pandemic had on the virtual real estate market?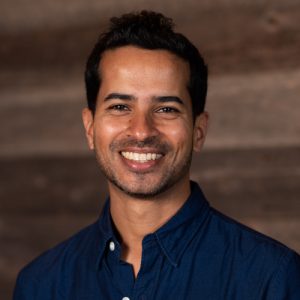 The real estate industry has experienced its fair share of shifts and transformations over time, but has proven resilient and innovative in the face of COVID. While property technology (PropTech) has seen steady adoption over the years, travel restrictions and social distancing over the last few months have spurred wider adoption of the technology.
Pre-COVID, real estate agents would still typically meet with their clients in-person to show homes or sign documents. But now almost everyone is learning to work remotely with minimal contact. Agents are taking the home buying and selling process digital to better serve their clients and improve the way they do business.
The real estate market was strong before the pandemic and virtual tours have helped keep the market from slowing. First and foremost, everyone from sellers and buyers to agents and everyone in between are concerned with safety. Virtual tours are allowing business to continue as safely as possible by offering the 24/7 open house.
2. Have you seen an increase in the number of new signups or Matterport virtual tour listings this year?
Between March 2 and August 16, 2020, we've seen a 106% increase in models created per week. When shelter-in-place orders began in mid-March, views of our top 100 most-viewed virtual tours were up 100% compared the week prior.
Compared to February, one of our leading real estate partners, Redfin, experienced a 353% increase in Matterport virtual tours created in March, along with a 500% increase in video home tours in one week. And it's not just them. Even Zillow also saw a 191% increase in the creation of virtual tours in one week.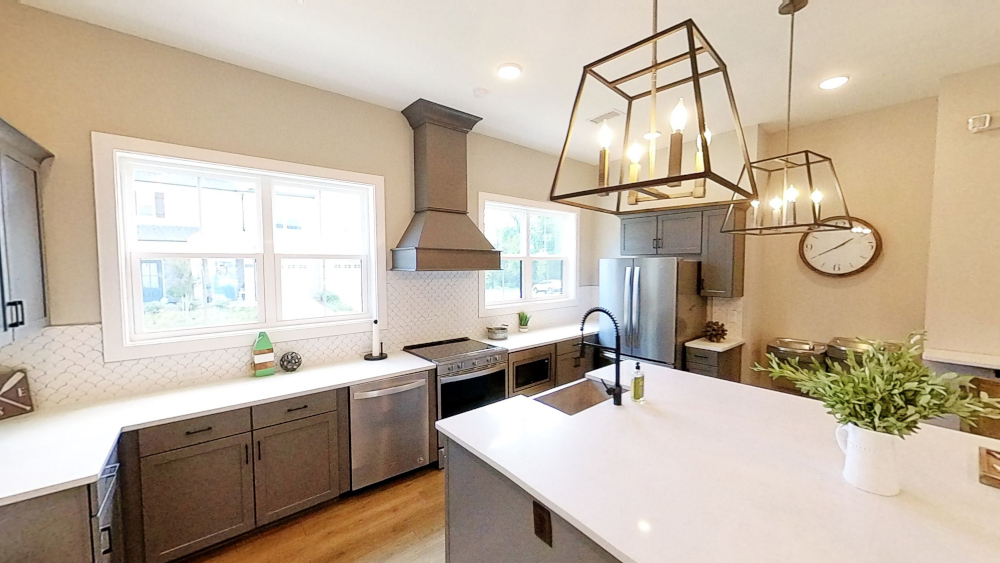 Real estate professionals have reported a major uptick in clients actively requesting virtual tours. In fact, we've had agents telling us that they've been able to sell more homes sight-unseen in the last few months than they had the entire previous year. James Sharp, owner and realtor at The Sharp Real Estate Group said August is shaping up to be his best sales month with 15 houses under contract, and he owes his success to Matterport virtual tours.
In addition, Jay Acker, owner and realtor at the Real Estate by Design Group, has sold at least 14 homes sight-unseen with Matterport virtual tours in the past three months. That would surpass the total number of homes he sold sight-unseen in all of 2019.
We've also seen a tremendous upswing in customer and partner interest beyond real estate across insurance, construction, facilities management, retail, arts and culture and education. We've found ourselves in a unique position to help businesses across numerous industries navigate these unprecedented times. There are many operational efficiencies and business opportunities being realized by digitizing our built world.
3. How are Matterport virtual tours growing outside of the traditional real estate market?
Beyond real estate, there have been so many amazing spaces captured using Matterport around the globe that we launched Destination: Everywhere, a curated collection of most unique, interesting and gorgeous 3D scans. You'll find art, museums and culture, one-of-a-kind spaces, offices, dream homes and spaces tied to meaningful social impact, like Martin Luther King's church.
Launched in early April, we created the site to give people a way to explore the world from anywhere, anytime. The first space we featured was "Immersed in Wonderland," the vibrant and whimsical artwork of Alexa Meade. The New York exhibition was unable to open due to the pandemic, so we were proud to showcase the 14,000 square foot interactive exhibition with the virtual tour.
Museums and art galleries across the world are creating Matterport virtual tours so that viewers can still access, enjoy and experience the work of incredible artists from the safety of their homes. Virtual tours of cultural and heritage sites like the Egyptian tombs are transporting viewers to far flung locales. And universities have created virtual tours of graduate projects for commencement.
Recently, the San Francisco Art Institute (SFAI) and Aggregate Space Gallery (ASG) in Oakland presented "Flash Point," the work of interdisciplinary artist Jefferson Pinder. The exhibition was captured using an Insta360 camera, inviting viewers to experience the exhibition from anywhere in the world as it was originally presented in the Walter and McBean Galleries at SFAI. Viewers of the virtual tour can watch the full length videos that were on display, as well as read about the works in detail through wall texts.
Even though many of us are still in shelter-in-place mode, we can still experience the best of arts and culture remotely. Through his incredible performance work captured through video, Pinder vividly brings forth conversations around race and struggle by evoking the events and emotions of the past. And by embracing technology to promote the future of engagement in the arts, SFAI can reach a global audience. This is another example of how virtual technologies bring us closer.
4. Any advice for people thinking about getting started with Matterport virtual tours?
Creating a virtual tour with Matterport is simple. You can easily get started with a compatible 360 camera, like the new Insta360 ONE R, and a tripod. The Insta360 ONE R Virtual Tour Kit is the perfect starter set with a tripod, selfie stick and SD card.
Insta360 ONE R is great for shooting Matterport virtual tours because of its speed, which sets it apart from other virtual tour camera options. It has the ability to capture a scan position in 3 seconds, enabling users to capture 1,000 square feet in just a few minutes.
"Insta360 ONE R is great for shooting Matterport virtual tours because of its speed, which sets it apart from other virtual tour camera options."
When buying a virtual tour camera, it's important to consider the size of the space you want to capture, as well as the initial cost of investment in a camera. The 360 camera class is perfect for capturing spaces quickly and efficiently. In addition, 360 cameras are an affordable and easy-to-use choice to get started creating high-quality 3D virtual tours.
Capturing a 2,000 square foot home can be done in less than one hour. It's best if the home is clean, organized and arranged to make the property appear exactly as the homeowner wants it to look. Once the home is captured, Matterport's 3D conversion engine will do its magic to automatically create a digital twin of the home – all in just a few hours. Not only will it create a 3D virtual tour from this digital twin, but also 4K high-resolution photos, video assets and schematic floor plans.
Then, you can use a unique web link to post the 3D virtual tour to brokerage websites, a multiple listing service (MLS), Realtor.com, or share on social media platforms like Facebook, Instagram, and YouTube.
Experience a Matterport digital twin shot on Insta360 ONE R by Joseph Kim.
5. What do you think is next for the virtual real estate market in 2020 and beyond?
The real estate industry worldwide is changing whether it expected it or not, but that can be a good thing! We're looking forward to helping real estate professionals overcome challenges and realize new opportunities to use PropTech to support their clients. It's clear that adopting digital tools and PropTech solutions today will prove a boon for the future.
We also love seeing the creative ways people are Matterporting their spaces, sharing them with friends, families and colleagues, as well as using these digital twins to collaborate and connect. Anyone can get started capturing the spaces that are dear to them, and using a Matterport enabled-camera, whether that's the phone in your pocket or a 360 camera.
There's no limit to the places you can capture with Matterport! Insta360 cameras have been used in a wide variety of capacities ranging from capturing the Medical Imaging Center at Grand Rapids Community College to a tropical paradise home in Brazil to a quaint flat in the UK.
Get started with an Insta360 ONE R virtual tour camera kit
Ready to start capturing your space? Head to our store to get the Insta360 ONE R Virtual Tour Kit, which includes the ONE R 360 Edition, Invisible Selfie Stick, All-Purpose Tripod, and a 32GB MicroSD card.
When using the Matterport Capture beta with Insta360 ONE R, there may still be some bugs for now as Matterport and Insta360 iron out some details. Stay tuned for the full integration in October!
---
Keen to keep up to date on Insta360 stories? Keep an eye on our blog and sign up for our mailing list. You can also contact our Enterprise team directly to see how 360 cameras can benefit your business.