Insta360 has announced a long-term strategic partnership with Floorfy that will deliver cutting-edge virtual tour solutions to businesses worldwide. Through this collaboration, Floorfy users can leverage the power of Insta360's flagship virtual tour cameras, Insta360 ONE RS 1-Inch 360 Edition and Insta360 X3, to take their real estate business to the next level.
Creating Virtual Tours with Floorfy
Floorfy specializes in providing useful solutions for real estate agents. They offer a range of services including automatic 3D virtual tours, floor plans, private real estate video calls, commercial videos, automated property descriptions, virtual home staging, and more. All services provided by Floorfy are available 24/7, meaning agents can create content at any time.https://floorfy.com/tour/1898852
Pushing the Boundaries of Visual Experience
The partnership between Insta360, renowned for its 360 camera expertise, and Floorfy, brings together their respective expertise to help real estate agents effortlessly record properties in extraordinary 360-degree detail, and output a realistic, immersive virtual tour. Insta360 cameras integrate directly with Floorfy's virtual tour software and are even sold as a part of their service packages.

Creating Immersive Works
Virtual Tours
Virtual tours are a revolutionary digital platform designed to emulate a realistic, on-site viewing experience using meticulously captured 360-degree photographs. These images are put together with high-caliber software so that real estate agents can authentically capture the property's aesthetics, color schemes, and finishes in an effective manner.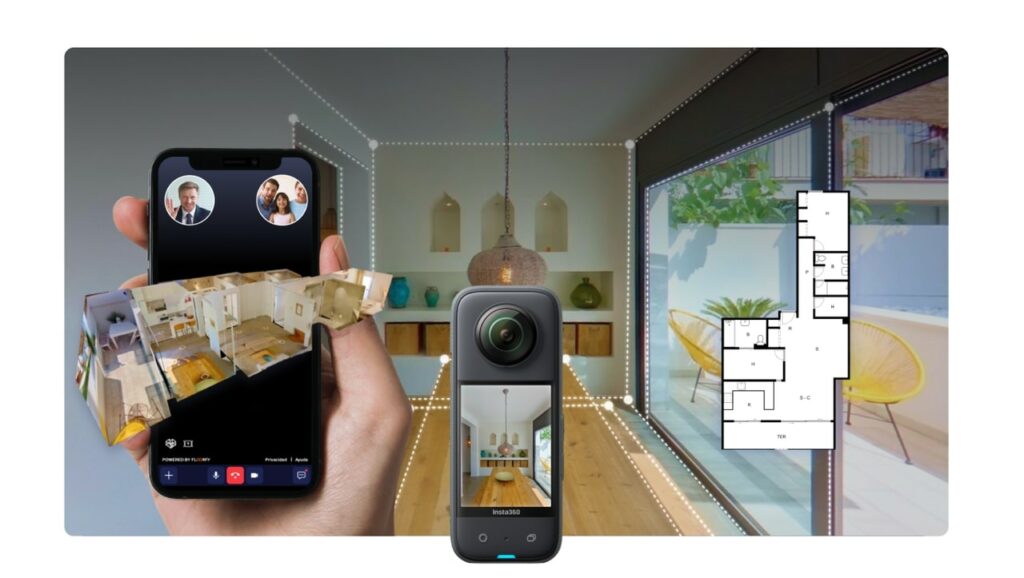 By harnessing the power of cameras like Insta360 RS 1-Inch 360 Edition and Insta360 X3, Floorfy users can meticulously capture every detail of a property; create virtual, photorealistic, and dimensionally accurate representations of properties; and offer clients a realistic and immersive way to experience a property.
Automated Floor Plans
Leveraging Floorfy's automated floor plan capability, real estate agents can swiftly generate accurate floor plans, without the need for time-consuming manual measurements and drawings. The integration of Insta360 cameras streamlines the process, saving invaluable time and resources while providing lucid and thorough visual representations of the property's layout and dimensions.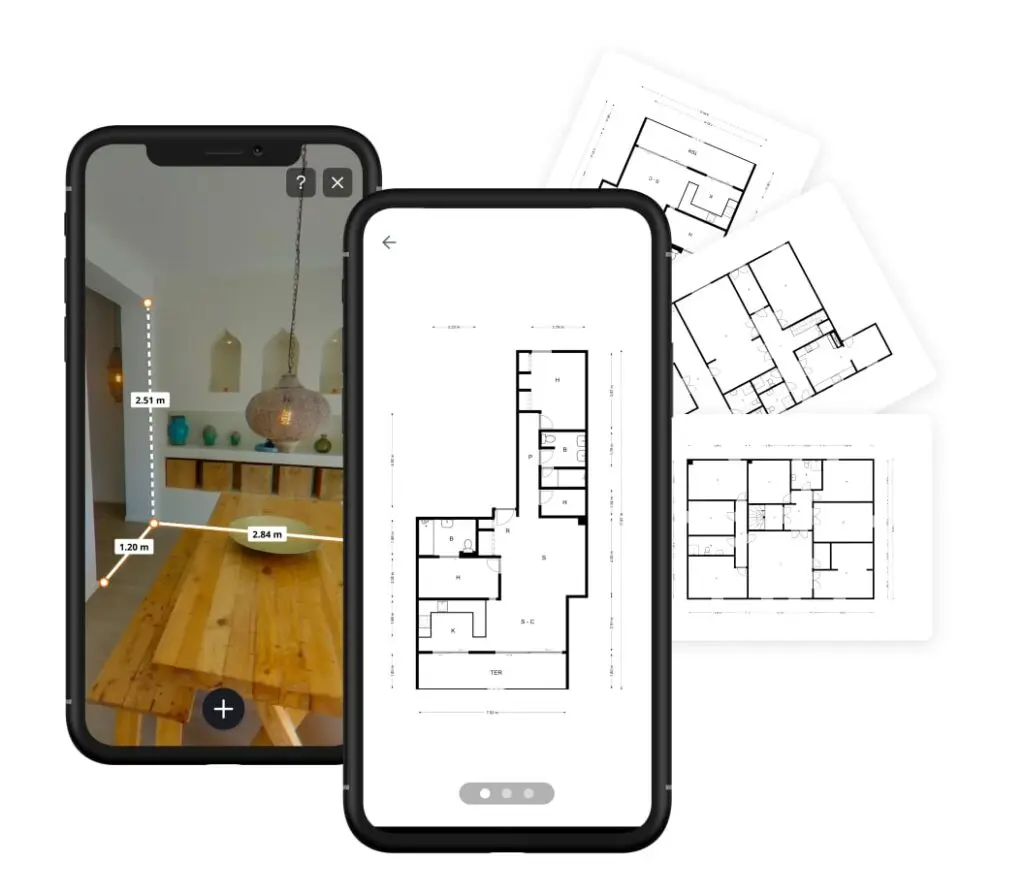 Virtual Home Staging
Floorfy also enhances property presentations with virtual home staging. This innovative feature digitally furnishes and decorates properties to paint a vivid picture of the prospective home and help buyers imagine their lives in that space. This can have a profound influence on their decision-making process.
From Capturing to Publishing: A Step-By-Step Guide
Armed with just an Insta360 camera, a tripod, and a mobile device, agents can produce high-quality, immersive virtual tours in no time. The following guide goes through all the steps to shoot and share virtual tours with Floorfy.
STEP 1: Capture
Download the Floorfy app from the App Store or Google Play Store. After logging in, click on the "+" button to enter the title, specify the distance from the ground to the camera (we recommend 150cm), and connect your Insta360 virtual tour camera to your phone via Wi-Fi. Press the shutter button or hit record on your phone to capture a scene, then move to the next position and repeat. Do this until you have captured the entire property!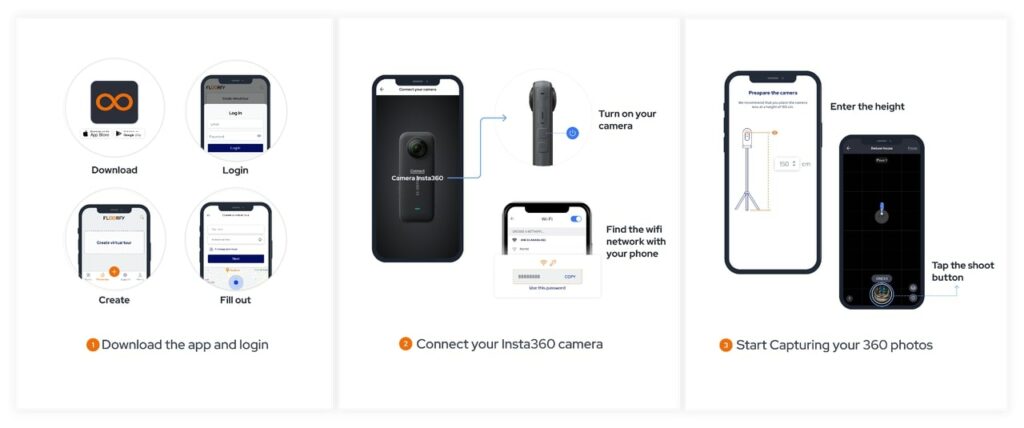 STEP 2: Generate
Once you have finished capturing, use the Floorfy app to generate your 3D virtual tour, property floor plan, HD photographs, or commercial video. With these assets, you can showcase your property and create accurate floor plans, as well as engaging real estate videos.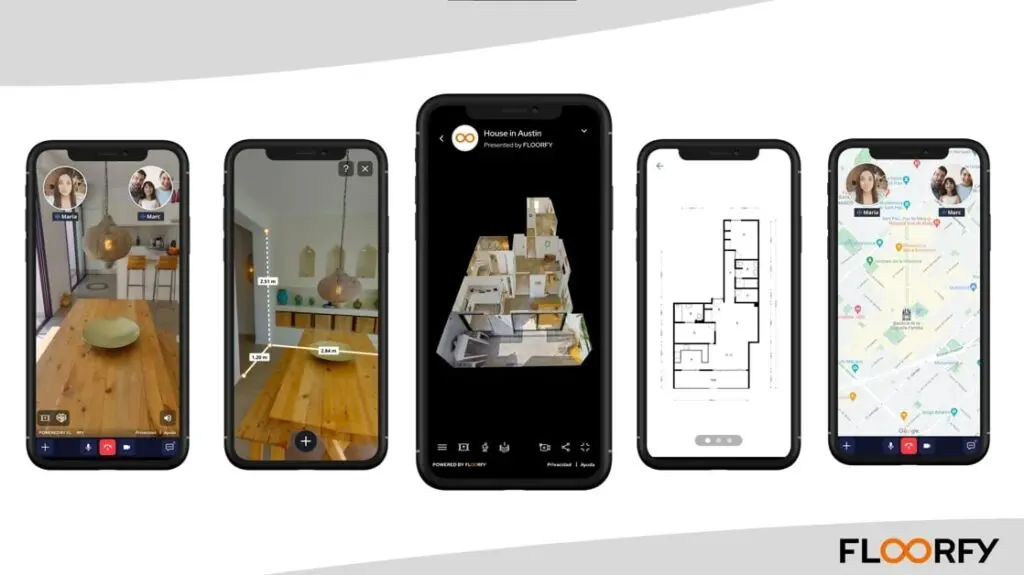 STEP 3: Promote
Share your virtual tour on real estate portals, websites, and social networks to reach a wider audience. You can also leverage video calls and open-house events to facilitate remote visits, allowing potential clients to explore the property virtually. Impress clients with your 3D virtual tours using shareable links or embed codes.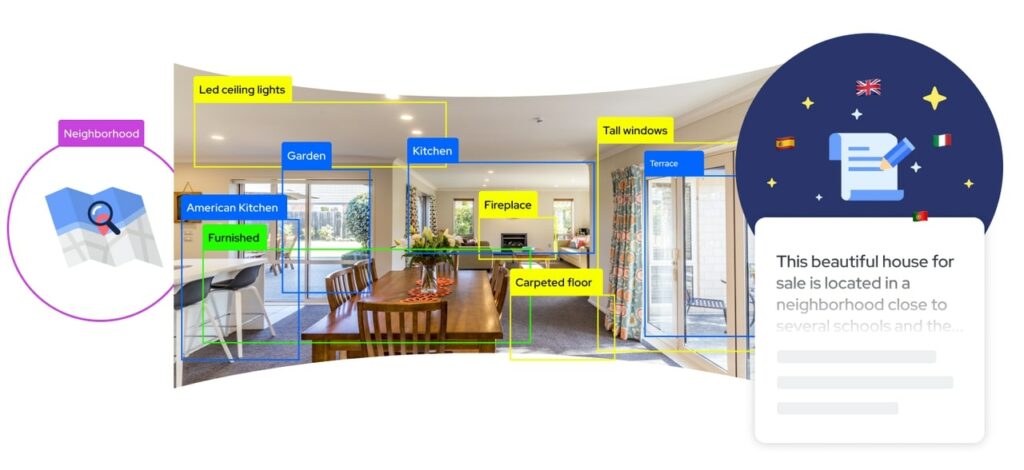 The real estate market requires innovative strategies more than ever before, and the partnership between Insta360 and Floorfy delivers just that. By developing an exceptional virtual tour solution, this partnership will elevate your real estate projects to new heights. Take your real estate marketing to the next level and explore more possibilities with Insta360 and Floorfy today!
Technology of the Future
Founded in 2015, Insta360 creates boldly innovative products that help people capture and share their lives. Insta360 Enterprise is committed to exploring cutting-edge technology and providing partners with high-quality, easy-to-use, and efficient imaging solutions and customized services.
Insta360 is spearheading transformation in various industries by seamlessly integrating 360-degree cameras into conventional workflows. The enterprise services offered by Insta360 are widely recognized in multiple fields, including real estate, AEC, mobile mapping, VR live streaming, and Google Street View. The company has successfully powered technological upgrades for its partners across more than 14 industries with close to 100 countries and regions globally, taking its operations to new heights.
---
Keen to keep up to date on Insta360 stories? Keep an eye on our blog and sign up for our mailing list. You can also contact our Enterprise team directly to see how 360 cameras can benefit your business.