Professional Google Street View photography is a growing business opportunity for people around the world. We have interviewed photographers from Bermuda to the Netherlands, all pursuing Google Street View photography as a source of income.
Today, we take a dive into French Polynesia, with Christophe Courcaud from Tahiti 360 who has been using the Insta360 Pro 2. They're pushing the frontier by mapping never before mapped locations, in this case, the island of Tahiti. This work has gained them leads in real estate, hotels and more!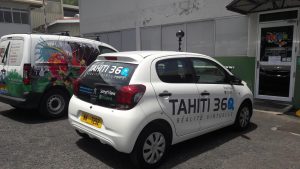 Here's what he had to say:
How long have you been a Google Trusted Photographer? How did you earn the badge when you started out?
It's been a total of 9 months since I became a Google Trusted Photographer. I was able to get the badge after taking about fifty 360 photos with my first 360 camera.
Why did you decide to map French Polynesia for Google Maps Street View?
We decided to map the island of Tahiti for two reasons.
Firstly, simply because Tahiti is a destination popular with international tourists and it was not possible for them to truly view the island before arriving there. Secondly, it was the best way for Tahiti 360 to be known by the local population and businesses, highlighting a great business opportunity for us. Indeed, now we offer virtual tours for real estate agencies, bed and breakfast and hotels.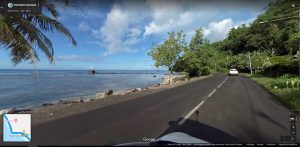 Where is the most interesting place you've mapped?
Currently, the most interesting places to map have been the main tourist sites of Tahiti like the cities of Papeete, Punaauia and Mahina.
What gear did you use to use for Google street view photography in the past? How has it changed over the years?
Before using the Insta360 Pro 2, I started my tests with a Yi 360 VR.
The tests were okay with this camera but it was not at all appropriate for this type of work. We then invested in the Insta360 Pro 2 which is both beautiful and incredible.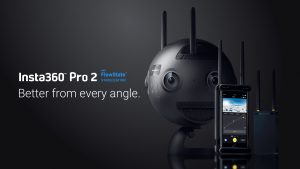 How does Pro 2 make your job easier? Any key features that really stand out?
The Insta360 Pro 2 makes the job easy because you can in 2 clicks achieve stitching and publish the result on Google Street View. The fact that blurring is a check option is an advantage to us too. On top of that, recording directly to a memory card is nice and fast.
The key features that really stand out to me are auto-stitching, integrated GPS tracking and farsight. As they really help make the job as simple as possible.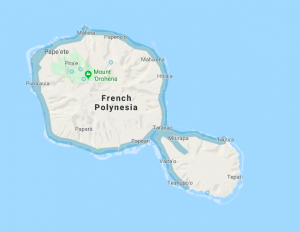 When you were mapping French Polynesia, did any key locations really stand out that you enjoyed mapping?
The key places we photographed were the tourist places such as the monuments (Marae) but also the seaside which is wonderful, as well as nature especially the waterfalls along the road.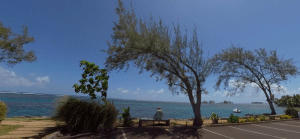 ---
Keen to keep up to date on Insta360 stories? Keep an eye on our blog and sign up for our mailing list. You can also contact our Enterprise team directly to see how 360 cameras can benefit your business.