Imagine going to an art exhibition from the comfort of your home, experiencing the world's most preeminent artists' work in VR. ACTUAL Inc, a solution design studio based in Kyoto, Japan, has been doing just that for over 4 years now—bringing art to life with virtual art exhibitions.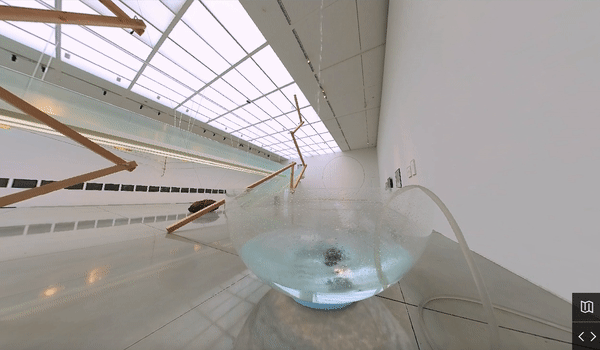 The latest exhibition documented by ACTUAL Inc is An Invitation to a Nonsensical Journey – Dreams of Seeing by Keiji Uematsu at the Kirishima Open Air Museum in Kagoshima, Japan. Uematsu is a contemporary artist with an over five decades-long career, known for his sculptures which utilize iron, rock and glass. His latest exhibition comes from travels around Japan and observes the way in which fire, earth, water, and air change to take on various shapes. Virtual art exhibitions like this, shot on the 11K Insta360 Titan camera, show the power of VR to connect artists, museums and art lovers around the world.
Click here to explore the exhibition in VR, then read on to hear from Yuki Tsuji, CEO at Actual Inc, on what it takes to create a truly immersive virtual art exhibition.
Why should someone look to use 360° media in their art exhibition?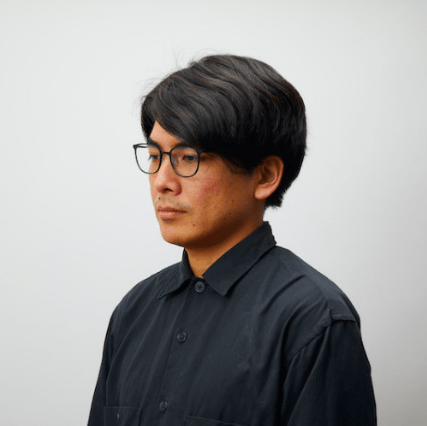 ACTUAL Inc. provides design solutions and services from research and business concept to hands-on production and operation for our clients across Japan. Our use of VR exhibitions began in 2018 followed by the proposal of a project called "ART360°". This project archives exhibitions in 360° video format and delivers them to the public in multiple languages.
1. Digitized experiences without boundaries
We believe that the physical body is the only original thing for human beings, and that the most important part of the artistic experience is to feel the artwork with our physical self, to think about it, and to reflect on one's own behavior. However, having a physical body also means that we will not be able to experience everything in the world as we are limited within space and time.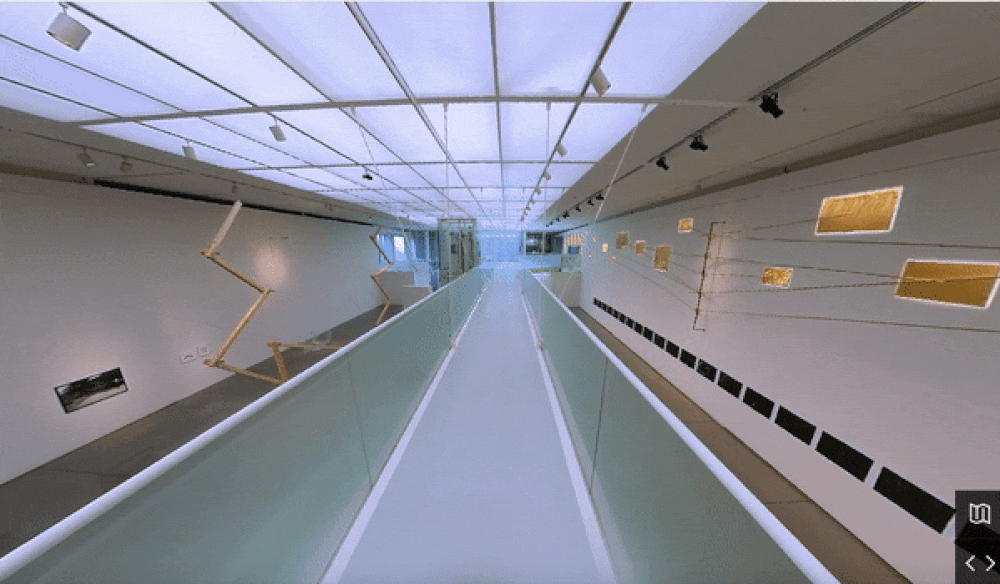 Having lived in Japan, an island nation with a unique culture and language, we are deeply aware of the finite nature of our personal experiences in art and media. We believe that the virtual reality exhibition is the key to digitizing our experiences, so that everyone can get the opportunity to explore the world beyond time and distance, and discover unique and beautiful experiences in each and every corner of the world regardless of how hard it is to access it.
2. 360° media records everything that happens in a space
The purpose of 360° media is to document space. When recording and preserving scenes with a 360° camera view, users will be able to see everything that is happening around the space and have a better sense of the relationships between objects and people.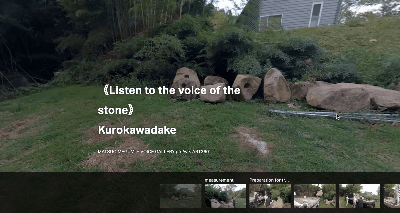 3. Nothing can be hidden
As a 360° camera captures and reflects the entire surroundings, there will be no deception. 360° media can remove the sense of distrust that is created in framed media.
4. You can create media that allows each individual to have their own interpretations
Each viewer will be given the opportunity to interpret the 360° content from his or her own unique perspective. Therefore, even if the same content is provided to many people, different opinions from different people can all be valued and respected.
What tools do you need to create a VR exhibition?
We believe that one of the most important elements in art documentation is to have high quality images that can satisfy artists and curators.
3D stereo in 360° videography is essential for a good viewing experience. When we started, 360° recording was not yet common in Japan, so it was only possible to shoot during a limited period of time right before the museum opens and right after it closes. Without a well-developed application and a smooth workflow on-site, we would not have been able to get permission to proceed with the shooting. That's where Insta360 comes in.
Before the launch of the Insta360 Pro, we were prototyping with a small 360° camera. However, it turned out that the quality of the camera was not something that could be utilized for art archiving. At that time, we also considered using a combination of action cameras and DSLR cameras, but none of them were realistic for field operability. Hence, Insta360 Pro couldn't have arrived at a better time for us, as since then, we have continued to use the Pro 2, Insta360 Titan, and all the other models.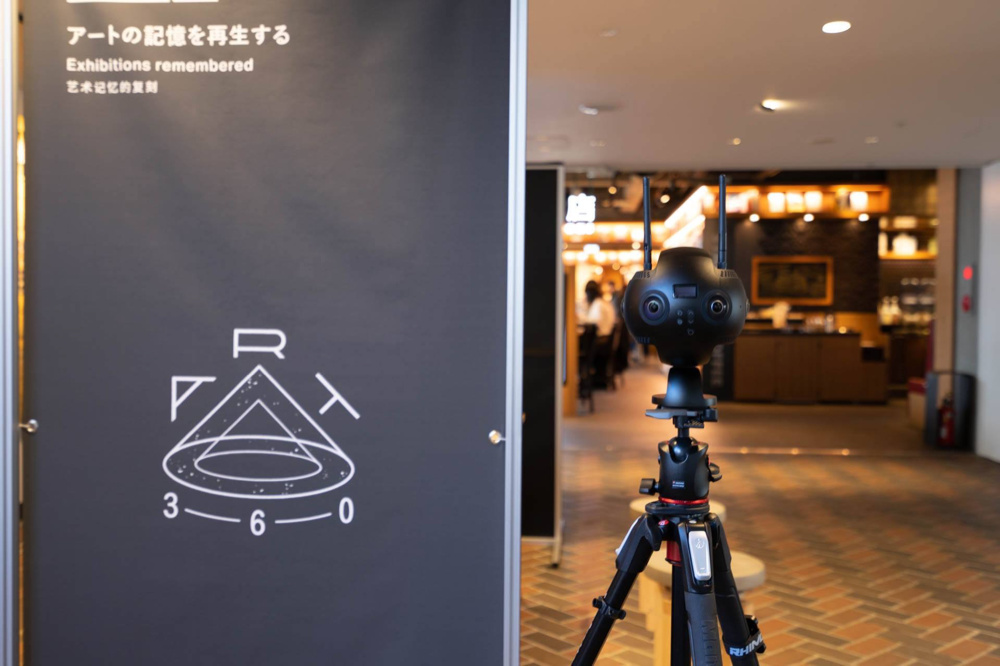 Could you take us through each step of your workflow?
Step 1: Check your equipment
First, we examine the operation of the equipment the day before the shooting. We inspect each of the lenses for any potential problems, including whether it starts up properly and whether the storage is readable.
Step 2: Get a map of your venue
Before a VR exhibition, we will receive a map of the venue from the curator in advance, so that we can calculate the shooting points and the total shooting time. We check for video works and installations that require particularly long periods of time, and whether or not there will be moving shots, and then share this information with the museum staff.
Step 3: Visit in advance to understand the art
On the day of shooting the virtual art exhibition, we usually visit the museum prior to the actual exhibition time, so that we will be able to view the artwork in advance to understand the intent of the exhibition. From there, we will determine where the artist's message can be found, how the viewer will see the artwork, and then further define the shooting points from the perspectives of both the creator and the viewer.
Step 4: Start shooting!
When shooting at an exhibition, we have to document everything within a limited time frame. Additionally, an exhibition is generally located at a specific space that contains numerous light sources including LEDs, fluorescent lights, and projectors, which often cannot be adjusted from our side. This is exceedingly difficult while doing video work. Therefore it's a prerequisite that we need a solution like the Insta360 cameras that can adjust the shutter speed to avoid flicker, and to make detailed adjustments to the exposure and ISO sensitivity while shooting.
With Insta360, the original content can be checked immediately on an iPad, so that errors can be noticed on site. We also like the fact that multiple people can work on the direction of the shooting while checking with the artist or curator on a PC or other devices.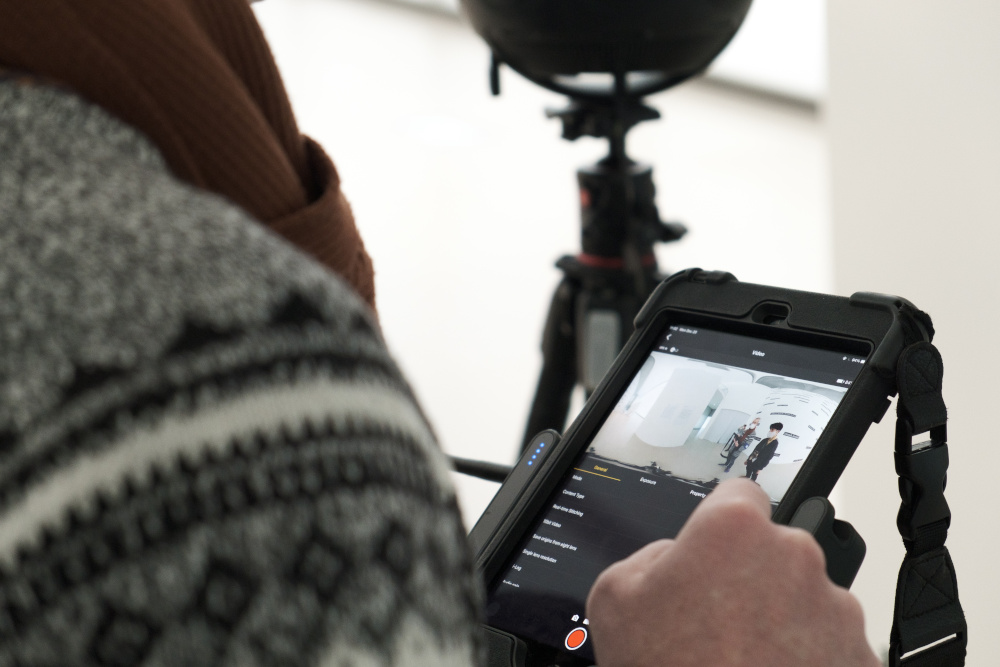 Taking all that into account, our most impressive project in our opinion is the "Five Rooms For Kyoto: 1972-2019 by Joan Jonas" exhibition. It is by far the largest solo exhibition commemorating the 34th (2018) Kyoto Prize in Japan, which was held at Kyoto City University of Arts Gallery at KCUA between December 2019 and February 2020.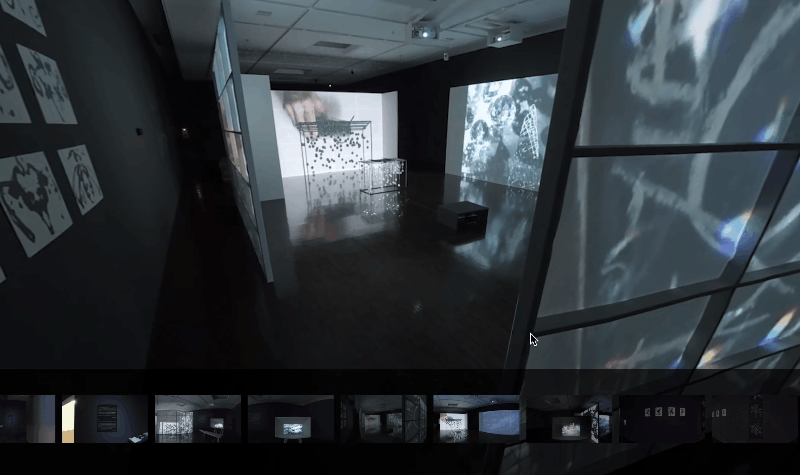 What does the future hold for virtual art exhibitions?
Popularity through the widespread use of headsets
To popularize virtual reality exhibitions, innovation in media experience is essential. Although it is necessary to overcome various technological hurdles, such as higher resolution headsets and faster communication speeds, we believe that virtual reality exhibitions will become a common way of viewing art in the future when these problems are solved.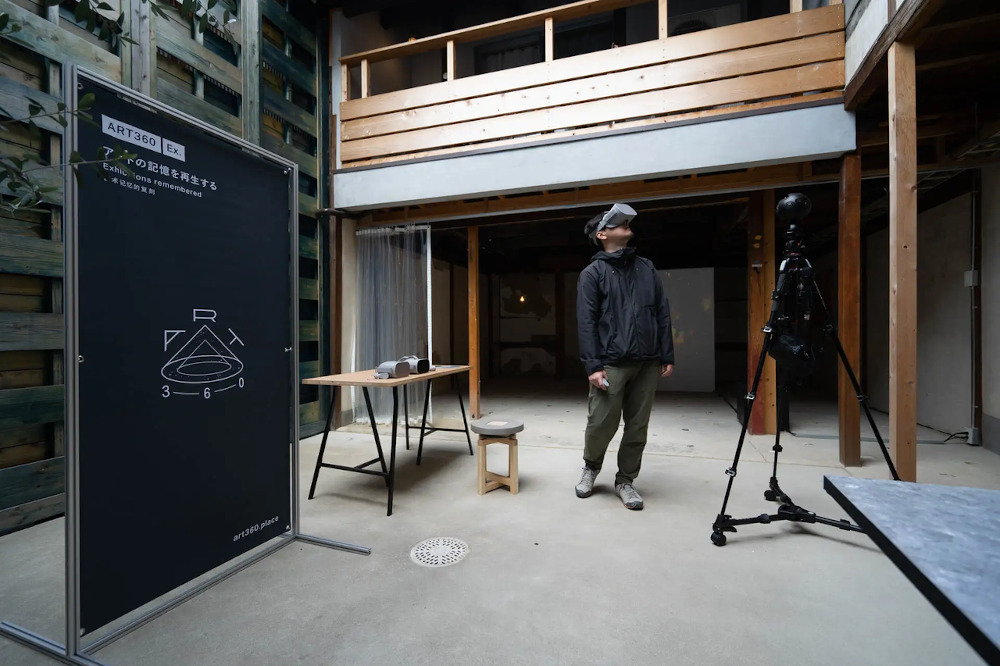 The reason why virtual reality exhibitions have not become popular today is that flat screens are still the predominant digital interface for viewing video and photos. We believe that the current 360° video documentation will become an artistic experience when headsets and other physical interfaces become widespread.
Ease of use
We are currently developing a 360° media cloud called WHERENESS. WHERENESS is a SaaS cloud application that aims to popularize unframed media by making it easy for anyone to edit, manage, and share 360° content, which is something difficult to achieve where mainstream platforms are designed to distribute 2D media. We have come to the conclusion that in order for more people to make use of 360°, we need a cloud solution. Our goal is to not just stop at simply filming and editing, but we would like to provide the systems necessary to create and present frameless media recordings in today's society.
Wrapping things up…
ACTUAL Inc. are on the ground shooting, editing and sharing virtual art exhibitions to standards never seen before. Sound like something you'd like to be a part of? Here's ACTUAL Inc's website where you can check out their past work in the VR exhibition field.
---
Keen to keep up to date on Insta360 stories? Keep an eye on our blog and sign up for our mailing list. You can also contact our Enterprise team directly to see how 360 cameras can benefit your business.