Bad roads—we all like to complain about them, but have you ever considered how much time it actually takes to monitor road conditions throughout an entire country?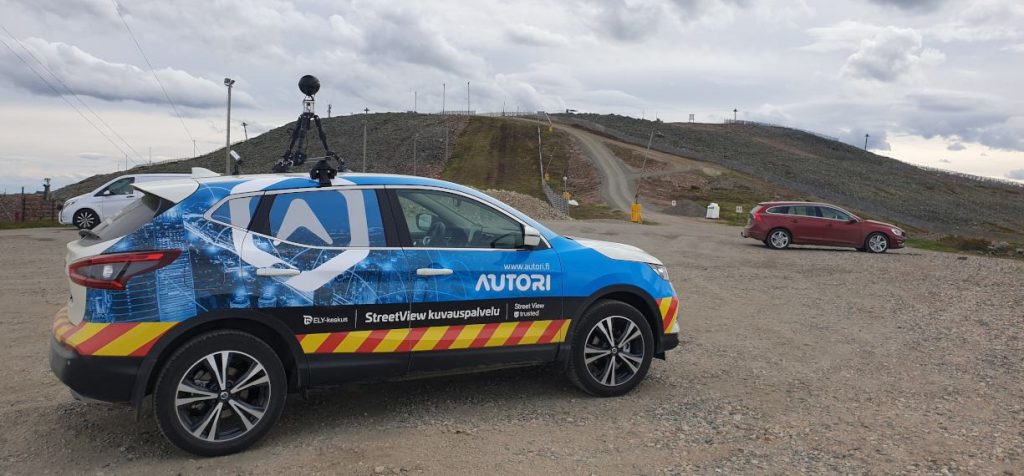 Without physically driving every road, road authorities traditionally had no way of knowing which roads need maintaining and how. But now 360 cameras and Google Street View integrations have presented an opportunity for road authorities to access real-time road maintenance information remotely.
In this article, we take a look at a case study from the Finnish company Autori Oy, a pioneer in road maintenance software. We met the Autori team at the 2019 Google Street View Summit and were instantly intrigued. They used the Google Street View-ready Insta360 Pro 2 to photograph and map nearly 28,000 kilometers of Finnish state roads.
Ari Immonen is the head of the Digitalization Consulting division at Autori. We interviewed him to learn how 360 cameras are revolutionizing the road maintenance industry and find out how they used the Insta360 Pro 2 for this project.
1. Could you briefly introduce yourself and your project?
My name is Ari Immonen and I'm in charge of the Digitalization Consulting division at Autori Oy.
Autori, founded in 1989, provides a SaaS solution for improving maintenance of critical infrastructure, like roads, power grids and telecom infrastructure.
Our main focus is on managing and improving maintenance of road infrastructure like winter maintenance, pavements, road lighting and road markings. Our customers within the road maintenance industry include:
Road authorities for state and municipal roads
Contractors performing the actual maintenance work
Third-party consultants helping the road authorities with contract planning, tenders and quality supervision
We've partnered with the Finnish road authorities over a two-year period to photograph nearly 28,000 kilometers of state roads. And we already have plans for next year.
2. What was your primary aim in using a 360 camera for road maintenance?
Every day, there are thousands of people working on road maintenance in Finland alone, from planning new contracts to supervising ongoing work.
Road assessment and contract planning was traditionally always done on the road. Most of these workers need to be physically out on the road in order to see the real-time environment and conditions. This included driving thousands of kilometers, stopping at a lot of places to see details, take notes and observe shortcomings to plan and prioritize necessary maintenance activities.
Updated 360-degree images and Google Street View integrations makes it possible to do a lot of this work from the office—saving time, money and greenhouse emissions.
With a 360-degree photo solution, the infrastructure owner saves money by making maintenance more efficient. All parties involved have better situational awareness as all relevant data is available in one place and is shared with involved parties in real time.
3. Why did you choose to integrate your road maintenance software with Google Street View?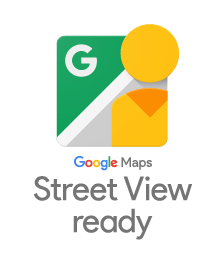 Google Street View is the perfect tool to share 360-degree imagery of roads.
There's an enormous amount of pictures and data that need shared for road maintenance. Google Street View has all the necessary tools for sharing among users—it's easily accessible and doesn't require any logins or software installations. And the images are publicly available to residents too, which is a great added benefit.
Street View has been used within the road maintenance industry before. But the challenge we faced was how to provide authorities with access to up-to-date images, since old images can give outdated information. The opportunity to provide updated images to road authorities was the trigger for integrating our road maintenance software with Google Street View.
4. Did the Finnish government immediately see the value of 360 footage or did you need to convince them?
The Finnish government had an immediate need for our solution. Markku Tervo, the Road Maintenance Director, Northern Finland for Finland's Centre for Economic Development, Transport and the Environment told me,
"What I need is a manageable solution to update road images on a map-based solution which is available for everybody." Markku Tervo, Road Maintenance Director, Northern Finland for Finland's Centre for Economic Development, Transport and the Environment
After we demonstrated the idea to the Finnish road authorities, they were immediately convinced of the value of our road maintenance software. We started immediately on some small projects with them and once those went well, it created a snowball effect.
Autori has been successful because we understood the need for road maintenance data and the capabilities of available technologies, combining the two in a new way. Autori, together with the Finnish Road authorities, have invented a solution for better decision making that:
Saves a lot of money
Improves the quality of decision processes
Makes people's work more meaningful by using already available technologies
5. Why did you choose the Insta360 Pro 2 as your road assessment camera?
The main reason we chose the Insta360 Pro 2 as our road assessment camera was because we could control the camera with our own app using Insta360's software development kit (SDK).
We were able to connect the Pro 2 over Bluetooth or WiFI and adjust the camera settings within our own road maintenance software. We needed a seamless integration with our software because we would be processing a massive number of images and video.
The Pro 2 was also easily available through a local dealer in Finland, allowing us to test and validate the camera for road assessment before buying it. We did a broad survey of professional 360 cameras and tested some others as well. We were most satisfied with the Pro 2 for its great performance and acceptable price level.
The Pro 2 is easy to use and assemble, so training our drivers to use the camera only took a few minutes. The internal GPS in the Pro 2 makes the camera easier to assemble and calibration is relatively easy.
6. Can you walk us through your road assessment workflow? What's the process look like from capture to distribution?
Our road assessment software is a fully automated, cloud-based system. It's a full end-to-end service using our Autori platform, Google Street View integration and an integrated 360 camera fleet.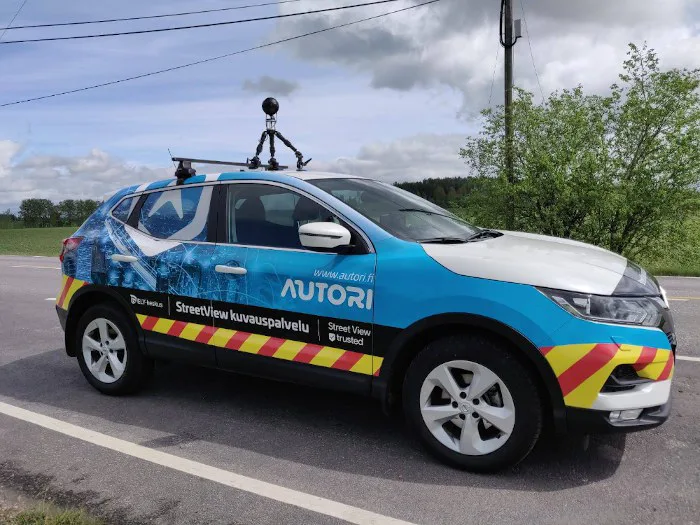 Our general workflow includes:
Generating driving routes with the Autori platform based on customer requirements
Dispatching drivers to take 360 images using the Pro 2 according to map
Selecting and processing images into database
Uploading images to Street View, monitoring upload process and possible errors
During this workflow, photos and data are constantly being shared via the cloud between customers, field work managers and drivers.
7. How is the government using the data you collect? What kind of impacts have you seen so far?
This would be a story for a small book to tell tens of use cases, but generally the government immediately saw the value of our solution for their personnel. The government has used our data for:
Planning and deciding where to build roads based on overall picture of location
Inspecting road signs for compliance, such as compliant colors and icons
Checking current road conditions and performing road maintenance
Assessing need for traffic management in case of car accidents
Various permit approvals related to road infrastructure management
---
Keen to keep up to date on Insta360 stories? Keep an eye on our blog and sign up for our mailing list. You can also contact our Enterprise team directly to see how 360 cameras can benefit your business.