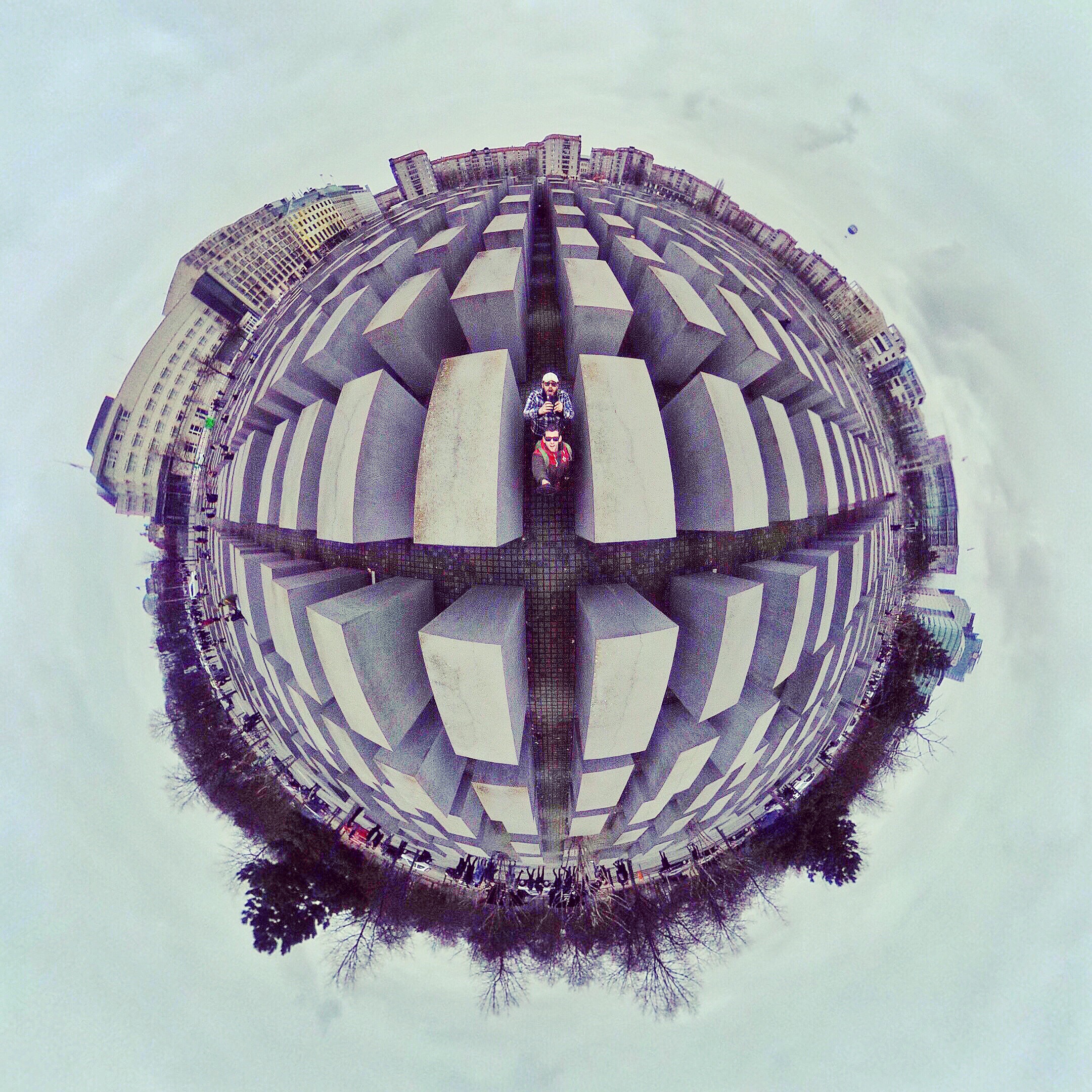 Create a new planet every day of the year -- that's the modest goal that 35-year-old Wouter Rikkerink set for himself.
The worlds he set out to create were "tiny planets", the distinctive photos you get when you stuff an entire 360° image into a standard square frame.
Rikkerink, who hails from the Netherlands and works as a web designer, recently managed to complete the year-long challenge. In the process, his work amassed 10,000 likes on the new Insta360 Community -- the new social platform that allows users of any of Insta360's camera apps to explore and share the 360° creations of users around the world. He's now the most popular user on the platform to date and shows no signs of slowing down.
We caught up with Rikkerink to learn about the finer points of "tiny planet" photography, building an audience for your work, and about the artistic thrills of fitting an elephant in a box.
Follow Rikkerink's work on Insta360 Community and on Instagram at @wouduh.
What attracts you to 360 photography? What do you think the medium is best for?
Where I think 360 photos stand out is the ability to capture an entire moment, instead of a part or a frame from reality. A 360º slice of time and place so to speak. What I especially like about "tiny planet" photography is that you can literally bend space. You basically take a 360º photo and bring all that info back to one tiny square. It sometimes feels like putting a big elephant in a tiny box. You really have to squeeze, drag, push and pull to get it in and make it look good.
However, the main reason I fell in love with 360 photos and videos, is because of the immersive experience when watching the content on VR headsets. It really takes you in. It's the first medium that has the ability to be visually indistinguishable from this reality. I do realize this only goes for when the content is viewed on a VR headset, although the immersive experience when viewed on mobile, is still way higher than a regular photo or video. Just look at people's faces when then view a 360º photo on Facebook. Usually, they have this big smile on their face. That's because the viewer suddenly feels more part of that moment than with a regular photo. The "immersive-ness" gets them.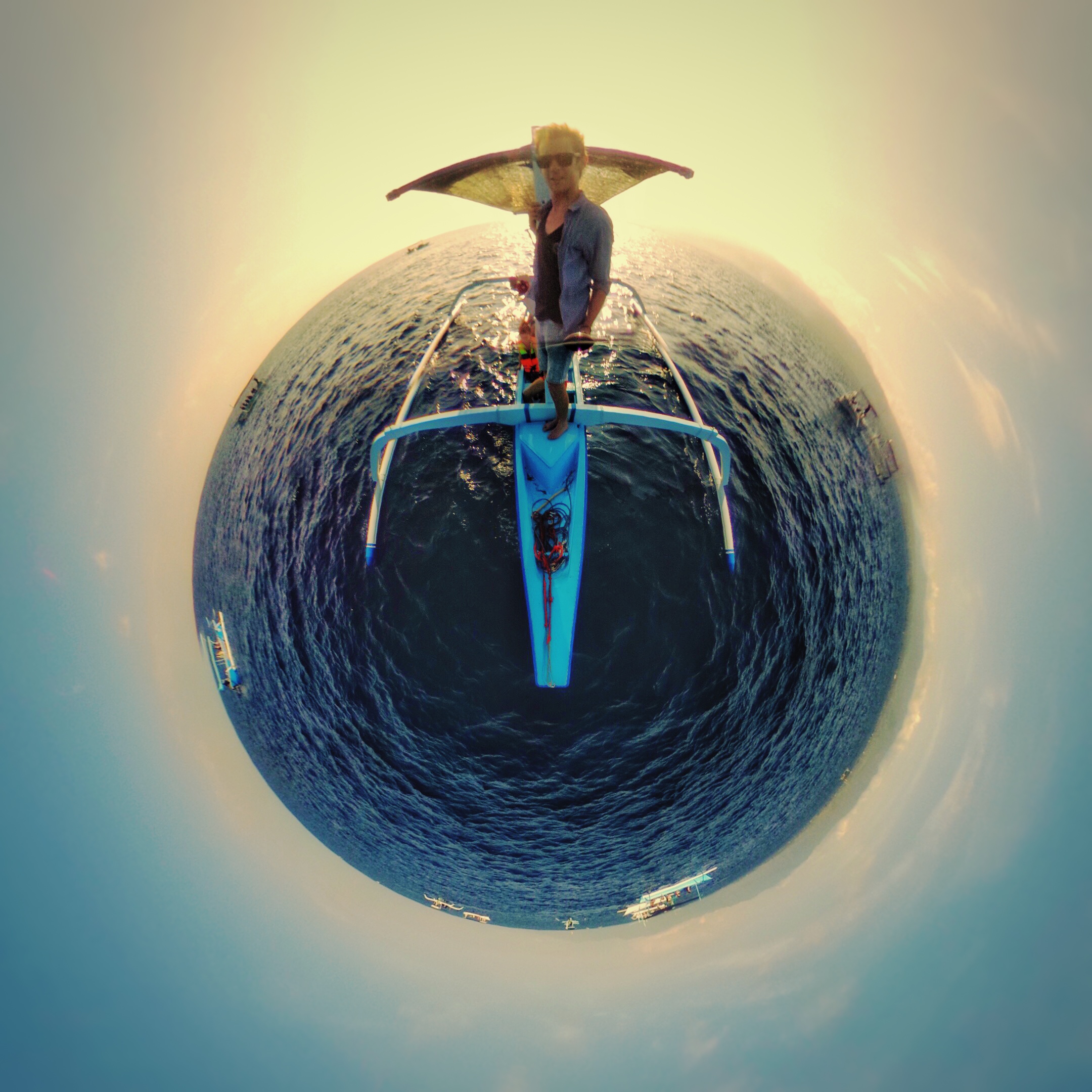 What software do you use to stitch and edit your shots?
It is done 99% on mobile. For me, this makes sense because people are going to view the content on mobile. I initially had no idea there were ready-to-use, complete versions of Photoshop for mobile. Same goes for the Insta360 ONE app. I can't believe how many amazing features it has and how quickly it is growing and improving.
So, for my iPhone, I use a variety of apps to optimize the photo or video. Of course, the Insta360 ONE app, but also Snapseed, Roll world, Lightroom, Plotaverse, Videleap, Werble, Hyperdroste and the list grows on a weekly basis.
What's your approach to sharing and promoting your 360° content? Which platforms do you use?
Well, I just ended my personal challenge of creating and posting one "tiny planet" photo or video a day for a full year. I started this because I just bought my first 360º camera and wanted to get better at this '360º thing'.
I knew for sure that the field of 360º photography made me happy, but I had no exact idea of what to do with it. That's why I started the challenge. Since then I learned so many things about the field, and about myself as well. I was not a photographer before I encountered the 360º world, but a funny fact is that my dad has been a photographer for 40 years, so it's probably not a coincidence that I ended up here.
My favorite platforms for sharing are on Instagram and the Insta360 Community. I love Instagram because it's so integrated with functionality and a large community. Although the text is secondary, it's still the best chance of getting useful feedback on your work.
The Insta360 Community I love because it's the first 360º platform that did the job well. What I mean by 'job well done' is the limitless possibilities for uploading and viewing 360º content, the social aspect, the overall experience and of course the fact that the app is integrated with the camera. Plus, I realize that this concept just recently kicked off and is only going to improve from here on. I can't wait to see where it goes.
What do you think is the key to capturing good 360° photos and videos? What have you learned so far on your path to 10,000 followers?
As a "tiny planet" photographer, I think making a good "tiny planet" photo is like a good recipe -- it needs a couple of ingredients that mix well together. Not too many and not too few.
Photos of people seem to do extra well, especially on social media. Humans are social creatures, so having this as an ingredient in your social media posts will boost performance. Having a pair of human eyes in the picture makes people stop scrolling to look at your pictures even more. Of course, this is not to say that you cannot make beautiful pictures without people in it.
Next key ingredient: A blue sky. Sometimes I'm waiting for days with grey skies and then run outside when I see some blue in the sky.
As with every good recipe, a good "tiny planet" also has to have a good balance. I mean that you need either a calm bottom or a calm top part of your surroundings. A clear pattern or an area that's pretty much the same color counts as calm. Everything with symmetry counts as calm. The rest counts as chaos.
If top and bottom are both calm, then you get a boring picture most of the time. But if both sides are in chaos, then the viewer will get detail overload and have trouble making sense of what he is looking at.
Getting this right is a lot harder than it sounds. Apparently, the world is pretty chaotic and sometimes you really have to look for symmetry and patterns. The more patterns or symmetry you can find in your surrounding, the better your picture will look. Because I'm not used to viewing the world in 360º (my eyes only do about 120º and probably yours are about the same), I must admit my brain still has trouble visualizing the "tiny planet" in my head when I'm on the spot. This gets even worse when I go on an adventure with my 6-meter tripod.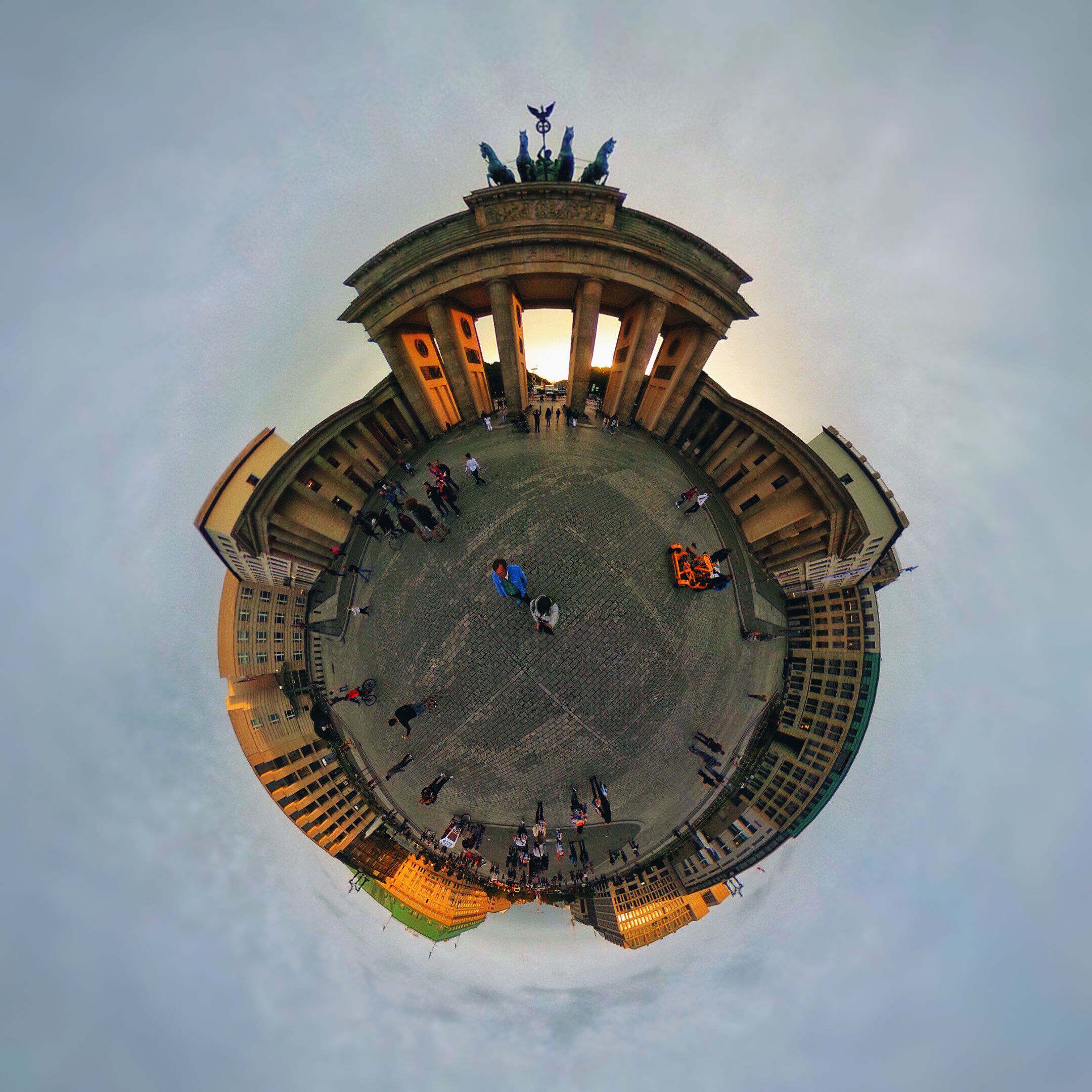 What do you think has been the reason your work has gained such a big following on Insta360 Community?
It would be perseverance and experimenting as much as I can. I've been doing this for a full year now for at least an hour a day. Sometimes I spend the whole day or even a whole weekend of shooting and editing. Long story short, I shoot as much as I can.
Second is consistency. As I mentioned in my story above, I post one picture or video a day. I even post around the same time so my followers know when to expect my daily dose of 360º. From the feedback I get I try to learn as much as I can.
Last of all, I think it has to do with the fact that people know I love what I'm doing through seeing my work, and of course, they are right. Always follow your passion and try to get everything out of it. You only live once!
---
Keen to keep up to date on Insta360 stories? Keep an eye on our blog and sign up for our mailing list.