Incredible skill, insane shots, and jaw-dropping stunts. From swooping speedflying to downhill mountain biking, Red Bull athletes Fabio Wibmer and Valentin Delluc deliver a mountain race that defines the meaning of 'Think bold.'
Combining their passion and hunger for pushing the boundaries, the duo delivers a creative and thrilling chase at Les Deux Alpes, France. Watch all the action here and read on to find out more!
From Land to Sky
Over four action-packed days, the Insta360 team and the two athletes filmed this epic video. It was no easy task getting these two completely different sports to interact with each other. It required perfect timing, coordination, and persistence to carry out these huge stunts.
And how do you find a location that's suitable for mountain biking and speedflying? For Wibmer's stunts, the terrain needed enough sharp corners, steep slopes, and bends to build momentum. Delluc needed a good amount of wind, high cliffs, and vast surfaces to set off and even get in the air. Luckily, the out-of-season ski resort, Les Deux Alpes, fit the bill!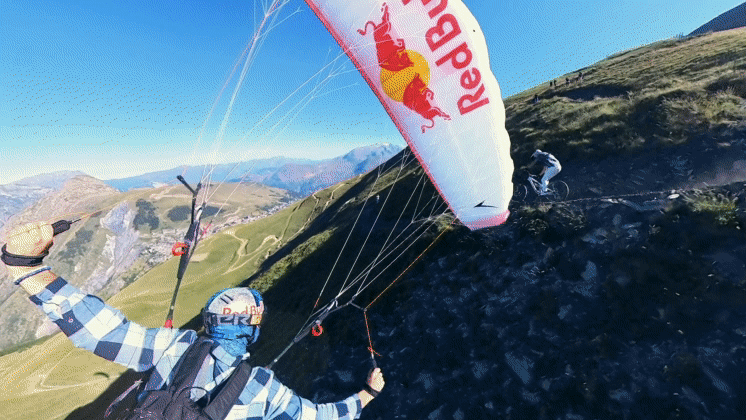 Overcoming Obstacles
It wasn't all smooth sailing, however. Heavy rain disrupted the shoot on one of the days, and often, stunts could only be performed once or twice due to safety concerns. Both athletes needed to get the shot right the first time, adding a great deal of pressure.
It's not easy getting up a mountain at the best of times but doing it with a paraglider makes it a lot more work! The shoot was undoubtedly demanding, and pushing the limits on unconventional terrain was tough, but the result made it all worth it.
Filming with X3:
Filming all these crazy stunts required an action camera that could keep up with it all. Insta360 X3 was perfect for capturing unique shots of the athletes in excellent 5.7K 360 video. FlowState Stabilization kept all the footage super smooth, plus it's rugged enough to handle a splash!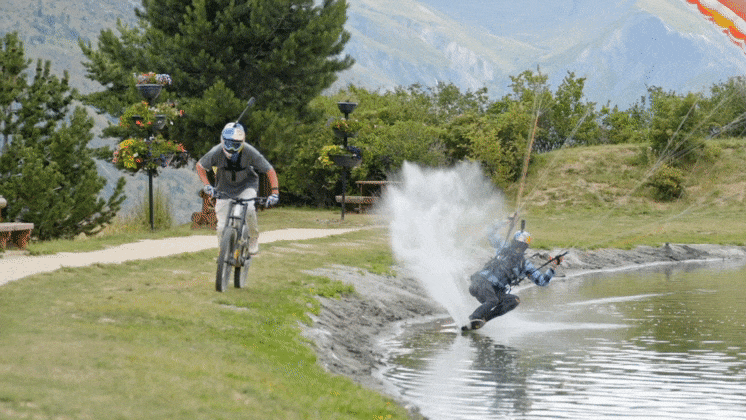 Wibmer used the Chest Strap for insane first-person POV bike shots – perfect since his hands were busy on the handlebars. The Unicorn Helmet Mount captured amazing drone-like angles and stayed firmly on his helmet no matter how bumpy things got.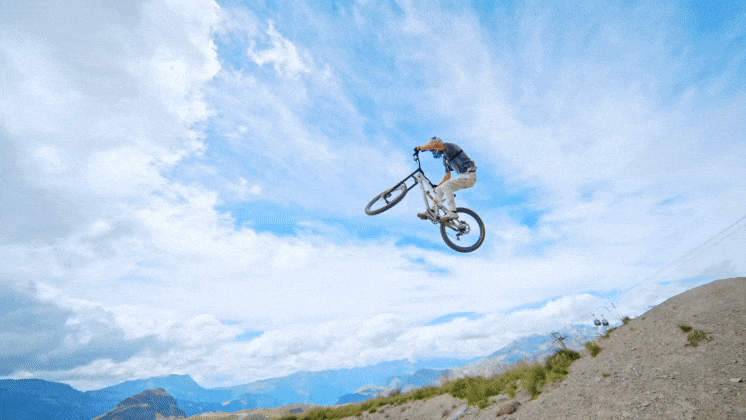 Delluc used the Helmet Top Mount for unique 360 perspectives and had the Invisible Selfie Stick in his backpack for killer third-person views! The selfie stick disappears in 360 footage for awesome fake-drone shots that follow him as he glides over trees and through mountains (although Insta360 RS was mounted on an FPV for those seriously aerial views).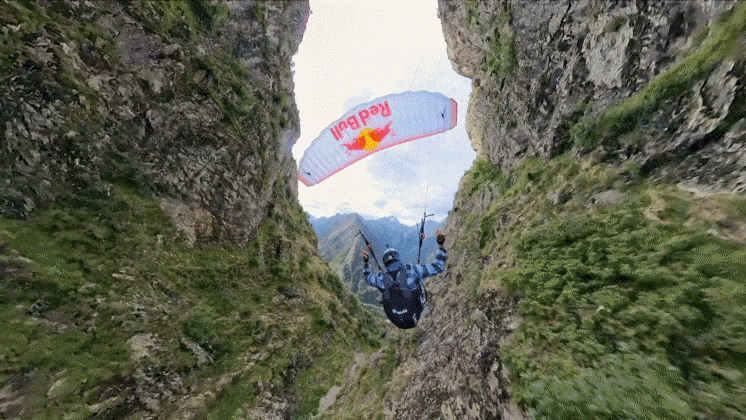 The best thing about filming in 360 is you have so much creative freedom and so many shots to choose from. With four X3 cameras, the possibilities were truly endless. POVs switch back and forth between the two athletes and create a real sense of motion and speed as they chase each other. At one point, we see Wibmer's backflip from his helmet camera in a crazy spinning motion as Delluc speeds past him (shoutout to 360 Horizon Lock for keeping the shot level). Then, in another shot, we see the flip from Delluc's view as the footage reframes. Epic stuff.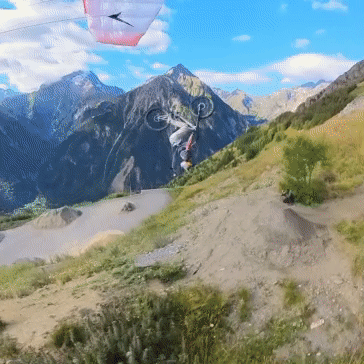 So, what are you waiting for? Get out there and caption the action with Insta360 X3.
---
Keen to keep up to date on Insta360 stories? Keep an eye on our blog and sign up for our mailing list.