Vero is the social media app that says no to data mining, advertisements and algorithmic shackles. They've been using 360 video to curate immersive experiences to bring the audience along for the ride. From Oswald Boateng's fashion shows to exclusive directors events, Vero has been using Insta360 Pro 2 as their tool of choice to build a "rich content world" on their app.
We Interviewed CTO TJ Marbois to find out how, and why.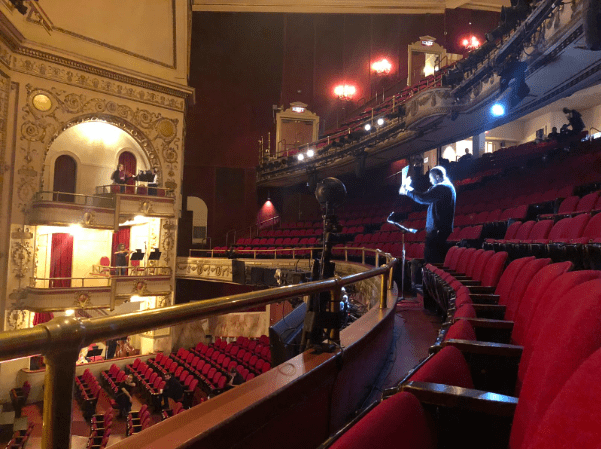 Would you please introduce yourself and Vero?
My name is TJ Marbois - CTO of Vero. Vero is an upcoming social networking app that seeks to build more authentic social connections between you and your friends. We are going the opposite direction to the advertising based and data mining ideas that other social networks have created. We believe that social networking is an important tool when it is used to help people exchange authentic and worthy value! This includes value through good content as well as more honest interactions.
What motivated you to leverage 360 video on Vero?
We like the idea of 360 when it fits with the particular content. We also broadcasted a show from the Apollo Theatre NYC - with Oswald Boateng the famous fashion designer. It was an amazing event with many stars and an incredible fashion show. Having 360 from the best seats in the house was the idea for this show and it turned out great.
Any event that is better when you can be there immersed in the environment is great for 360. We have more shows we are looking to do, involving sporting action and other dynamic viewable content that will render better with a full 360 view. We plan to continue building the team and ideas towards a much more rich content world, brought to you by Vero and Insta360 cameras!
Could you please elaborate on your collaboration with Insta360?
We started using Insta360 Pro 2 to broadcast some live events we have been doing. The two most recent being movie director/producer Zack Snyder's event in Pasadena where he discussed his work and showed directors cuts of some of his biggest films. We wanted to bring viewers into the event as if they were there able to see and experience as we did on location. Many of his fans arrived and enjoyed the show via your camera. Thank you!
Why did you choose Pro 2 as your camera of choice? What key features helped you with the project?
Insta360 Pro 2 was priced competitively and had the features we were looking for! 4K upstream for live RTMP broadcast was perfect for us. The capture in 8k while broadcasting live was even better. Good stuff.
So, what upcoming projects do you have in the pipeline?
Next projects are going to be some concerts and sports events! Stay tuned on our app or site here: https://vero.co. See the site and go look in our app on our FEATURED pages. We update this all the time.
Look forward to more 360 with Insta360! Thank you guys for such great hardware and support!
---
Keen to keep up to date on Insta360 stories? Keep an eye on our blog and sign up for our mailing list. You can also contact our Enterprise team directly to see how 360 cameras can benefit your business.